Summer Holiday
A bus mechanics' holiday across the Continent to Athens in a specially-fitted Piccadilly double-decker with a singing trio and an absconded American starlet fleeing a lifetime of movie success, pursued by the mother and agent she supports.
"I told you we should have gone to Blackpool!"
A Technicolor widescreen musical comedy filmed on location, Herbert Ross handles the choreography.
Dismissed by critics ("short on wit", said Variety).
One Way Pendulum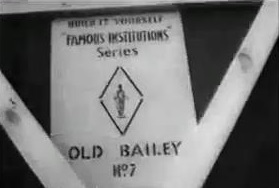 Yates for Woodfall on a play, a play mind you, done up for the screen by its author.
A masterpiece calculated to inspire awe, as the director whips his technical facility round London as easy as you please, really making light of all difficulties, teaching the guess-your-weight machines to sing and so on, a gag for Barrymore and Hawks (Twentieth Century), sprucing up Old Bailey robes, wig too, "BUILD IT YOURSELF 'FAMOUS INSTITUTIONS' Series OLD BAILEY №7".
Schlesinger's Billy Liar is just the year before. Which is to say the supreme poetry of N.F. Simpson's tract on supreme poetry has its match in a director of genius who is supremely fitted for it, "apes are bending all the time, Sylvia, as well you know." Nabokov's assistant producer sets the scene for the sessions of sweet silent thought, a somewhat laborious operation in the vein of Laurel and Hardy, who might suggest the title.
Howard Thompson of the New York Times, "it's awful." Variety, "Peter Yates directs with a technique that treats comedy as deadly serious and is responsible for much of the antic spirit". Mark Deming (Rovi), "farcical British comedy".
Buñuel and Ionesco, Thornton Wilder at a stretch. Ode to Lizzie Borden,
You can't chop your mama up in Massachusetts,
Not even if you're tired of her cuisine;
No, you can't chop your mama up in Massachusetts,
If you do you know there's bound to be a scene.
The witness deposes that he was but has not ever been a masochist.
Halliwell's Film Guide, "nonsense".                                   
The judge speaks from the bench, "the Law would be moribund if it were unable to deal with a case such as this." There is of course The Bed Sitting Room of Milligan and Antrobus (dir. Richard Lester, adaptation Charles Wood). "What weight ye shall give to it is a matter entirely for you."
Britmovie, "a madcap study of illogicality in the suburban bubble..."
Robbery
The structure is easily dependent on a mere two films, Crichton's The Lavender Hill Mob and Watt & Wright's Night Mail. An asymmetrical construction puts the two in such a way that the short film represents the body of the work, and the Ealing masterpiece the short opening sequence.
A key element is the hideout beneath a disused airfield from the war. The final indignity is a junk pile where a number of the robbers are captured.
At no time, it would seem, have any reviewers been aware of any significance attaching to this film, so it must be classed as esoteric, in the scheme of things.
Bullitt
After the Chicago prologue (Friday) the film is divided in two parts, a red herring under the sign of Chalmers (Saturday) and the genuine investigation, "time starts now" (Sunday).
The momentum derives from Robbery, the style is a unique amalgam of Roy Ward Baker's The One That Got Away and Jack Webb's Dragnet for absolute realism by elimination of superfluities (this is why some critics have decried a lack of "character motivation" and whatnot they simply don't see).
The false trail is a mobster's ruse, a true bill is presented.
One of the great achievements in the cinema.
A fine echo of Lang's mediator accounts for the form, in a way. That makes the film at least as humorous as it is abstruse.
Murphy's War
A long and monstrous allegory on sinking to your enemy's level.
It will not surprise you, who read the papers, that critics could not fathom it somehow.
Variety noticed the nobility of the enterprise. "It was shot mainly in a remote uncomfortable part of Venezuela's Orinoco River and director Peter Yates has brought out every ounce of the discomfort of the location."
The Hot Rock
A jewel heist in four parts.
1. The Gotham disaster diversion (museum).
2. "Picking your feet in Poughkeepsie" (state prison).
3. Revolution (precinct house).
4. Afghanistan Bananastan (downtown bank).
That is the significance of the film, no-one was able to deduce it, anyway in the critical fraternity no-one did. On the contrary, Variety called it episodic and Ebert repetitious, but there you are.
A very sumptuous widescreen comedy, virtuosically filmed.
The Friends of Eddie Coyle
A tautly structured film negligently reviewed.
The three bank managers (one unseen) are Coyle with his back to the wall. A twinge gets a bank officer killed, that's him too.
He's up on an old-fashioned bootlegging rap, the gunrunner he deals with is a hotshot with radical clients.
Down the middle is a regular string of bank robberies, more or less professional.
Coyle goes down in the rat trade, on a separate set of books.
The terrain of Yates' Robbery but laid in Massachusetts, handled to the last degree of expressivity.
For Pete's Sake
You can see how decidedly advantageous the script is when Henrietta and a policeman ride a bull through the streets of New York as her husband Pete gets the news of his killing in the commodities market, it isn't the classical bull on Wall Street but a Brahma bull in Brooklyn.
The whole shebang pictures a two-tier economy of the moneyed and the strapped. Without capital the lower tier fails into a shadow economy of loan sharking, prostitution, mobsterism and theft. All of this is one aspect of the comedy, or one way of looking at it. Since the pork bellies futures depend on a deal to sell the commodity to the Soviets, there is a forecast of the Russian experience.
There is a straightforward line of nightmare in it as well. Pete's well-to-do brother is president of a local TV dealers association, Pete calls him a TV repairman, and he is seen repairing their TV set before dinner. Henrietta's first client for Mrs. Cherry is a stockbroker whose "little-boy game" is to pretend he's a TV repairman (her second and last, a judge, apparently dies in her apartment).
The simplest and best line from a certain point of view ends in Pete's encomium for the true wife through thick and thin, above and beyond the call of duty. In these heroic escapades, a housewife borrows and then pays back, with escalating interest, the margin payment on the pork bellies. The blank of consumerism on the fringes becomes a vortex in employment.
Yates' two major casting coups are Molly Picon as Mrs. Cherry and Heywood Hale Broun as the judge. His comic basis is the bare layout of Hitchcock's Family Plot, he adds a parody of Friedkin's The French Connection and another of Boorman's Deliverance (with Bill McKinney). Critics have sized this film up rather badly, according to their lights. Henrietta's running conversation with a cousin here or there, conducted on pay phones, looks like a concurrent parody of Cassavetes' A Woman Under the Influence.
And then, the image of the bull comes at the end of many perhaps explaining the stock market economy of recent times, the so-called "new economy", seen as a speculative aberration. Or else, how Mr. & Mrs. Robbins got into the market, with a housewife's view of business passing by degrees through Albee's Everything in the Garden.
The point being, if nothing else, not to miss the superb comic performances, principally Streisand's. "Revives memories," said the reviewer in Sight and Sound, "of how much more inventively they used to do it thirty years ago." The Mad Miss Manton (dir. Leigh Jason) was just as overlooked.
Mother, Jugs & Speed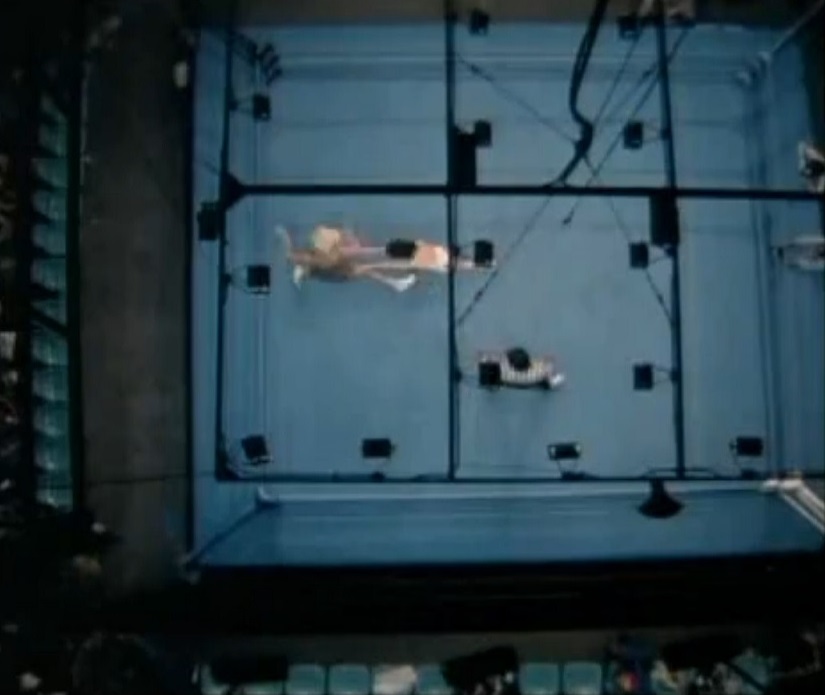 "The cripple, the junkie, the wounded and the dying, society calls them all worthless, but they're not worthless—not to us—to us each one is worth forty-two fifty, plus fifty cents a mile, and let's not forget it! When it comes to realizing that people in distress will jump into the first rig that shows up, well then, that's when the drive and the enthusiasm of you men will make the difference. But there's another group out there, men, and I will not dignify the Unity Ambulance Company by mentioning its name, but they want our territory! Our sick, your jobs! But we're not gonna let them do it to us, are we, men. You bet we're not, no sir! "
A two-party system, ambulance service in L.A.
With Allen Garfield from Ritchie's The Candidate, and Yates of Bullitt directing those high-speed moves, one of Harold Lloyd's and Frank Tashlin's disciples. "Somebody greased him! Why didn't you get in there and make an offer?"
"You can't bribe a city official with an I.O.U."
Vincent Canby of the New York Times, "mostly it makes a mess of a film." Variety, "in many ways it's an accurate reflection of what really goes on in hustling ambulance outfits." Daily Mail, "this intermittently amusing picture does have the odd moment of inspired slapstick." Roger Ebert (Chicago Sun-Times), "it doesn't have the slightest notion of what it's up to." TV Guide, "disjointed, aimless... tasteless black comedy". Time Out, "a totally inconsequential... irredeemable, awesomely yawnsome farce." Catholic News Service Media Review Office, "crude, tasteless and vulgar". Film4, "very funny." Dave Kehr (Chicago Reader), "results are messy and unpleasant." Halliwell's Film Guide, "basically unacceptable".
The Deep
An image of romance under the drug trade and the hurly-burly, wrapped into a vacationing couple's Bermuda adventures.
The moray eel is from Lang's Die Nibelungen, the voodoo from Hamilton's Live and Let Die.
Breaking Away
As Janet Maslin points out in her New York Times review, speaking for the critical profession, Yates had made several films that in no way could she understand, and they were not successful with the public, either. Therefore it's easier to understand and appreciate the hokeshit cornball elements of this film as rubbing the crystal balls and bottom-lines of Ebert and Maslin et al. without disturbing the lines of beautiful thought, which are centered on The Star-Spangled Banner and foreign entanglements and Tory presumption.
...what curbs or schools
Or monuments were squared by such rude rules,
Quarried and carried away and dressed in line...
Howard Nemerov, "The Quarry"
Eyewitness
Extravagance is the very keynote of the screenplay, you can't buy Thanksgiving and Christmas with murder and loan-shark money, the two far poles are Soviet Jews gotten out by bribing Soviet officials and (the later instrument of this procedure) a Vietnamese entrepreneur dealing with all sides in the war.
Contrary to this is the love affair of a skyscraper janitor and a TV news reporter (first seen filling in for the drama critic with a merry pan of a Broadway musical on Robin Hood called Robin).
Intense labors go into all of it, the girl is rich and Jewish, the boy is "a real pro" and "an ex-Marine" who likes his work. The Vietnamese has an office in the building and is murdered, every one who served in Vietnam knew him by reputation and rumor.
And there is more, but it all serves to extrapolate the theme from the analysis of various angles and fragments almost abstractly, so that even a critic like Canby who enjoyed a certain atmosphere about it never bothered to fuse the elements in his New York Times review and thought half the film not worthy of his attention.
Krull
The film, an English satire upon Star Wars, emphasizing the tawdriness of its aspect, may be observed after the credits to briefly pay homage to Olivier's Henry V and also advance a theme out of Howard's Fire Over England. The centerpiece is a conviction that one is avenged upon a beautiful lady in the passing of time, and that this is no consolation, particularly by dint of the prophecies here concerning the Hobbit films and Potter films. The finale is a remembrance of Baker's Quatermass and the Pit.
The Dresser
The artist in the toils and throes and what have you.
He is attended by, what would you call it, his apparatus.
This constitutes the drama, not Hitler and his hordes, nor the life of the theater.
Failure to observe this delimits the understanding of several critics, especially American, who are addressed in the film.
Olivier answers the famous crack about him (cited by Canby) in Bolt's Lady Caroline Lamb.
The minute particulars of art, put together with exceeding care and polished like Sir's makeup so the joints don't show.
Eleni
A New York Times reporter investigates the death of his mother at the hands of Greek Communists after World War II.
It's as simple as that, and what a world of confusion is in the reviews.
Many objected to the portrayal of the murderer as "biased", as if that were possible. Ebert objected to the flashback, and so on (Dmytryk's Cornered as journalism).
Many stylistic points are slandered by the various critics, and it all amounts to one more tribulation of a Greek village formerly occupied by Nazis and Russians and Turks, "now we invade ourselves", says a wise man.
Suspect
A thing made of images, a Supreme Court Justice hands a file to his secretary and kills himself, she is found dead, a homeless man has her purse, another slashes an investigator.
A Department of Justice file key with a crucifix, a trial transcript "returned to central storage", a judge with a bleeding arm.
The accused is a Vietnam veteran and cannot speak. A lobbyist sleeps with a congresswoman, he's on the jury and has an affair with the defense attorney as they solve the case together.
The last in particular left the critics open-mouthed, the sense of humor in Yates' films is something they just don't seem to appreciate. Yet there she is, the defense attorney representing her client, pursued at night into the empty cells below the D.C. courtroom, an arm throttles her and she cuts it. You can see these people at the Globe Theatre, "c'mon Shakespeare, it's a wooden O for crying out loud!"
The House On Carroll Street
A film with a very simple structure that eluded every critic.
The American flag over gravestones is the opening image.
Nazi murderers are shipped in under Senatorial auspices, each supplied with the name of a dead Jew.
The FBI agent who cracks the case in New York is sent to Butte, Montana.
And so, with the final joke, a very laborious masterpiece set in 1951 bites the dust, critically speaking.
An Innocent Man
Variety claimed this was "nightmarishly structured", but it's very solid.
A chief mechanic for American Airlines spots a problem and holds the plane against management objections, the innards show the glitch to him if not the man who's worked on it for four hours.
His wife sails through an evolution exam with his coaching and serves him steak, otherwise it's salad in the refrigerator.
Everything is laid out for the colossal screw-up he has to face. A coke-addled cop and his partner, who keep competitors away from a mobster, blunder into the chief mechanic's home and shoot him, then they frame him to cover up. He won't cop a plea on an honor farm but gets six years in the penitentiary. Internal Affairs has no proof.
The prison population is black and white, you either kill a man or you're a thrill. The chief mechanic learns the ropes and is paroled, a murderer and thoroughgoing ex-convict.
The cops hound him, he kennels them in a scheme that mirrors the film's three parts. The cops are given a wrong address and seize cocaine belonging to their boss, it's taken out of their hands, then sold back to them in front of a witness from Internal Affairs.
Simple as that, with much subsidiary material. He gets his job back and keeps 'em flying.
Year of the Comet
Mark Twain would have loved this film, because he loved a good joke and especially one that nobody gets. Nobody got the joke of Year of the Comet, even though Penelope Ann Miller is made up and costumed to give a convincing impression of Margaret Thatcher, and is even called Maggie. Twain wrote a whole book about a man who made a witticism that no-one in his little town understood, and who was thenceforth called Pudd'nhead because of it.
It's much the same with Keeping Up Appearances, the show is an obsessive little joke about snobbism, until you recognize The Iron Lady in Hyacinth Bucket with her redeemingly pathetic side, among the daughters of Lear. Who can forget her touching deprecation of Paramount Leader Deng's fierceness over the Crown Colony of Hong Kong? Now, one has not the slightest wish to offend the powers that be, particularly because one knows just how powerful they be. Once, this writer incidentally remarked that Hank Kingsley got that outside job as Dr. Phil, and that very week The Larry Sanders Show was taken off the air in Los Angeles syndication. The satire in Year of the Comet is completely satisfying, but is sufficiently well-rounded to temper the sting with an alternative viewpoint. Maggie and her American partner (Tim Daly, looking not like Reagan but his chum Errol Flynn) have a lot of derring-do adventures against an evil madman (Louis Jourdan) and triumph in the end.
Interpretations don't matter, as long as the material is received. And now, one is in the unenviable position of having to explain the joke. Maggie's a buyer in the wine firm run by her father (Ian Richardson). She travels to Scotland to inspect a cellar owned by Jourdan, who is busy torturing a man for the secret formula that restores youth. In the cellar, Maggie finds a very large bottle of Bordeaux, vintage 1811 (the year of the comet), and with Napoleon's initial molded in the glass. So the joke is on "Morning in America" and the vision of England as somehow restored, but as these things are nothing more than political gambits anyway, it's a harmless joke, and of course you may look at it all quite differently.
Maggie and the American, Oliver Plexico (that's his name), inspect the bottle and find the body of the tortured man lying nearby. She purchases the wine in a nervous exchange, but Jourdan notices at the last moment that the formula has been written (with a dying hand) on the wooden box that holds the bottle. So there is a pursuit, and a very amusing struggle in the mists on Loch Ness (echoed later in Incident at Loch Ness, another witticism missed). The joke is intensified when the formula on the box is found to be a feint, the real one is written on a piece of paper stuck behind the label on the bottle.
Jourdan holds all the cards, captures the two, completes the genetic or molecular preparation, and injects it into his own arm (this is sometimes referred to incorrectly by reviewers as a "drug"). He's holding a pistol on Maggie and Oliver, and as he giddily starts singing "I've Got a Lot of Living to Do", she dances sensually before him to hold his smiling attention, after which he drops unconscious and is disarmed. So much for the rejuvenation.
Returns to glory are a feature of the past, as Eugene McCarthy has observed. This is a general satire of the breed, if you will, and the fortuitous resemblance to The 39 Steps has been very misleading to critics everywhere.
The Bordeaux is put up for auction. Plexico outbids a forceful rival, and the wine is tasted, before he and Maggie embrace to the quiet applause of the bidders.
This is very intensely amusing, if you get the joke. Yates and Goldman guarded against misunderstandings by setting the film in locations (Scotland and France) that make it worthwhile just being there, and Yates still further accentuates the material by playing up Art Malik's resemblance to Marlon Brando in this part (one of the rival bidder's crew) to suggest a mummery.
In spite of the critical rejection of this film, nothing shows a lack of carelessness so much as Hummie Mann's Scottish score, replacing one originally written by John Barry, no less. A line in Pabst's Don Quixote might have served as the initial inspiration.
Mrs. Thatcher (sometimes referred to as The PMS) is sensitive to criticism, as who is not, but it's entirely absurd to chuck a film out altogether just to please the Tories because they are not amused. All the more so, let one say it again, given the heroism and diligence of the principals, who save the day and have a lark, so please you.
Curtain Call
The fourth-generation scion of a book-publishing family sees the firm bought out and its Spring List filled with trendy rubbish. At the same time, he moves into new lodgings with his debutante mistress, and finds the place haunted by its former residents, a Broadway acting duo married since the Nineteen-Twenties and quarreling down the decades ever since.
Perturbed by his apparent hallucinations, his mistress leaves him for a United States Senator. The new owners of the company are a bottom-line feeding-frenzy with no other interest in letters than a dead dormouse has. His position is untenable.
He discovers the secret of his unpleasant ghosts, and deduces that the life of an institution is the life of its love for what it does. He quits the company to go out on his own, proposes to his mistress, the bickering Broadway stars vanish reconciled, and his first book is a recollection of their happy life.
This is a close reading of Meet John Doe from an analytical angle. Capra films the Gospel as a modern comedy, more or less, and Yates has his Topper ghosts as a kind of Old Testament. The great reconciliation is achieved in the manner of Albert Brooks' Defending Your Life.
It's also closely tied to a key theme of Godard's Éloge de l'Amour. And there is another basis, the Chayefsky-Lumet version of Capra, Network.
Polly Walker's mannish Yuppie dating a Member of Congress comes from Stevens' Woman of the Year. James Spader laboriously imitates Jack Lemmon in all but timbre, which is a decided calculation in favor of artificiality against the plain dénouement. Michael Caine and Maggie Smith are the cross star lovers, and Buck Henry erects his CEO on something like Ian Holm's Himmler.