Private Potter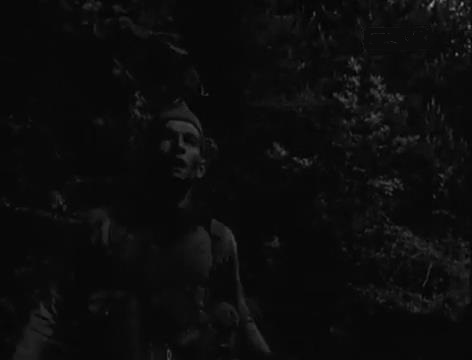 Military justice is a book you thumb through to serve the occasion. The CO is concerned for one of his men but has a CO etc. The R.A.M.C. surgeon knows a "nutcase" when he sees one. The army psychiatrist takes it for granted that the conversion of Saul was "a classic psychotic episode".
Barabbas, there's a fellow you can sink your teeth into, Jesus a buck to be passed.
"It doesn't make sense, I'm only a—"
"Suspected hallucinant." Leaving the whole matter to Brigade in a semi-detached manner is precisely the originality of the screenplay by Harwood and Wrede, whose direction sustains the joke and takes the trick. He has before him Kubrick's Paths of Glory, Richardson's the loneliness of the long distance runner after, and Ford's The Informer in the background.
"Is he homosexual?" Horatio Bottomley is cited as a precedent. "A saint in the army is a nonconformist, and there's no room for them." Cf. "The Vision" (One Step Beyond, dir. John Newland).
Variety, "an egghead pic that doesn't quite come off." TV Guide, "a confusing mishmash". Eleanor Mannikka (All Movie Guide), "conventional military drama". Halliwell's Film Guide, "stilted morality play."
One day in the life of Ivan Denisovich
Eyewitness corroboration of Cole Porter's "dear Siberia", largely spent on a construction site in the middle of nowhere but not, Ivan Denisovich thanks God like the peasant he is, building a Socialist Center for Cultural Activities from scratch, you could freeze to death.
A "special" gulag, i.e., "no thieves and murderers", offenses to Stalin and the State, odd, curious things.
"A careful, tasteful, rather sumptuous illustrated edition" (Roger Greenspun, New York Times).
"A tribute to the inherent dignity of man" (Variety).
"Worthy, faithful... accurate and restrained... forsakes passion... cold and clinical" (Geoff Andrew, Time Out Film Guide).
Cinematography by Sven Nykvist, excellent score by Arne Nordheim.
Halliwell's Film Guide rates it "fairly successful".