Mrs. Wiggs of the Cabbage Patch
"Oh, for looking at the Promised Land!"
A perennial theme, selling the farm to be "richer'n mud."
"Men are such mysteries to me."
"Well, it's time you got one of your own, and learned about 'em firsthand."
"Well, land o' goodness, if it ain't just like one o' them fairy stories where the fellow rubs the lamp and the thieves jumps out of the jars and brings him the magic carpet that flies, so as he can go high-kitin' through the air like a witch on a broomstick, and drop down anyplace he pleases."
"Morpheus must have tempted me. Grand old Morphy."
"Beard of the Prophet! Madam, WILL YOU MARRY ME?!?"
"Shhhhh! He thunk himself to sleep."
Andre Sennwald of the New York Times got sufficiently puffed up to write of it as "a genuinely amusing carnival for this disrespectful year of grace," two days before Halloween of 1934. Leonard Maltin, "venerable melodrama..." Hal Erickson (All Movie Guide), who wouldn't be caught dead in one, pooh-poohs it copiously as "ploddingly paced... hoary old... novel about how wonderful it is to be poor." Otis Ferguson was of that very mind, cited in Halliwell's Film Guide in accordance with its view down a long, pointed nose at Chaplin's "never-never milieu" and other gratuitous notions.
Strike Me Pink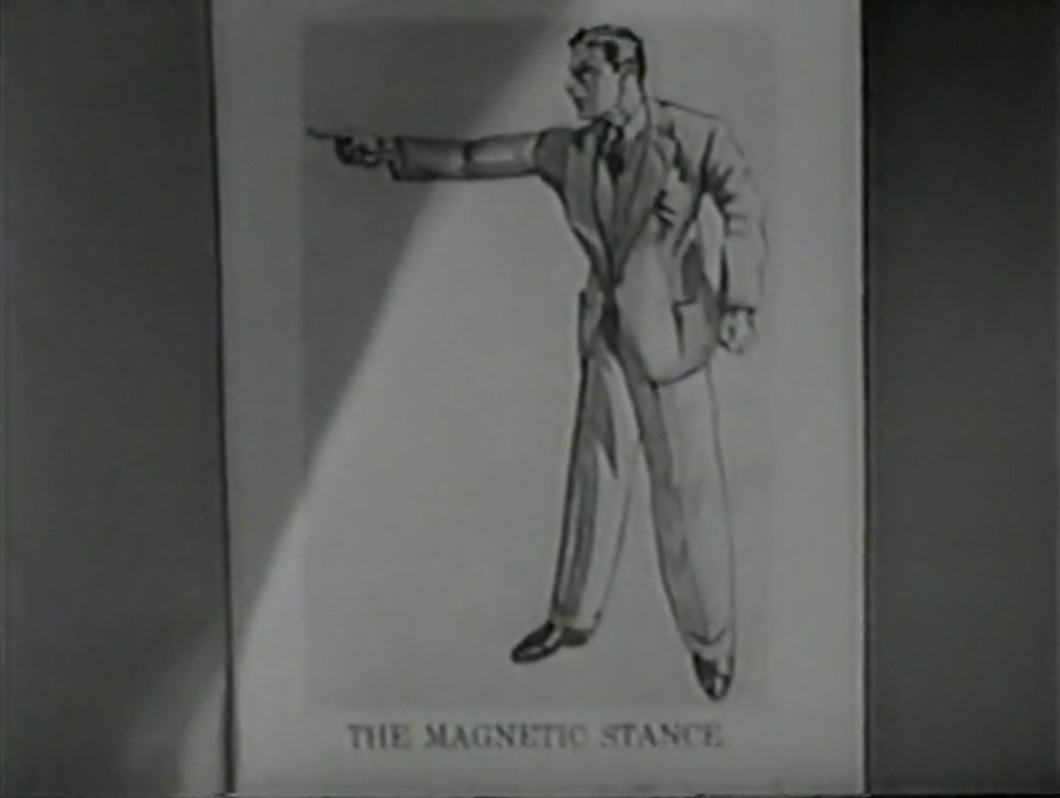 "Follow all these simple instructions, and you will become a fearless leader."
Truffaut takes stock of this in Tirez sur le pianiste, absolutely. Here it's a question of college bullies hectoring an industrious townie, rapidly metamorphosing into Dreamland Park menaced by a gang of vicious hoodlums.
"You see, our company is going to put a number of little amusement machines in the park, to educate the great American public." The entre-deux-guerres. A phony murder scene, a real damsel ("I get it, huh-huh-huh") in phony distress... Keaton's ghostly card game ("Pete? He looks exactly like Joe!") described by Alan Schneider... Parkyakarkus takes on the mission impossible of spiking the one-armed bandits (cf. "Wheels", dir. Tom Gries for the series)... the gang knock out the cops and take their uniforms... the real hoodoo.
The furious finale is solus Cantor on the rollercoaster chased by faux cops, then midget racer, balloon-and-fireworks, parachute, trapeze act and Chinese mandarin, the George Formby formula to perfection.
The wizard Taurog is with comedy brings in Gregg Toland for the musical numbers (Merritt Gerstad elsewhere), Goldwyn's idea of an entertainment more than entertaining, and the director's precision with the mobsters (Brian Donlevy, William Frawley, Jack LaRue, Edward Brophy et al.) is rare as rare.
Neil Simon's finger (The Sunshine Boys), Eric Von Zipper's finger, the original of Rod Serling's "Mr. Denton on Doomsday" (dir. Allen Reisner for The Twilight Zone), The Goldwyn Girls, Ethel Merman, the immortal pitchman, Sunnie O'Dea (her reflection in the glossy black nightclub floor comes as a surprise to her), the formidable Sally Eilers, Parkyakarkus, Rita Rio as Mademoiselle Fifi, and Eddie Cantor (looking in fright like the original Robert Middleton) as Edward "Killer" Pink, park manager.
Even the curious "cricket" gag in The Longest Day (dirs. Annakin-Marton-Wicki). Harold Arlen & Lew Brown, Robert Alton, Richard Day, Omar Kiam, by top writers of comedy, from the author of Capra's Mr. Deeds Goes to Town and Sedgwick's Speak Easily... a film perfectly of its time, but after the war it will be seen to come into its own, in between probably the inspiration for Chaplin's The Great Dictator... when something bo-thers you, do like the bron-cos do, they bump-ty bump and shoo trouble away...
Frank S. Nugent of the New York Times saw "a case of mistaken identity" in Cantor for Lloyd (cp. Why Worry?, dirs. Fred Newmeyer & Sam Taylor) and was disappointed (he refers to the producer nevertheless as "the Ziegfeld of the Pacific"). Variety, "Cantor is aces all the way."  TV Guide, "brisk songs, decent dialog." Catholic News Service Media Review Office, "weak... lackluster". Dave Kehr (Chicago Reader), "harmless enough, I guess." Mark Deming (All Movie Guide), "well suited to his talents." Halliwell's Film Guide, "acceptable", citing more Variety, "the take will be big."
Boys Town
Taurog's resources are extremely rich. By this point his precise geometry relies almost not at all on his thematic material, so his liquidity of comic stuff moves very easily in or out of every situation. Without attachments, his dissolving poetic is a wavering film that goes successfully into surrealism without any difficulties. The democratic element appears reflected in the sharp cutting on a collapsible grid, or expanding.
Presenting Lily Mars
A highly detailed scenario is matched by the settings to give a thoroughly informative view of the young artiste. Her late father was a piano tuner, her mother makes hats, one of her siblings is a great collector of doorknobs.
Midhaven, Indiana, home of a successful New York producer visiting his mother and introduced to the girl.
The honeymoon of a Russian princess is depicted in the upcoming show, Let Me Dream. Lily sends up the soprano at a Gotham nightclub where Bob Crosby leads the band, she gets the part, too young and inexperienced. The soprano is back for opening night, Lily's a chambermaid. The next show is just for her.
Prof. Eggleston's Lessons in Acting ("Horror", hands upraised, mouth open) is the Bible of the trainee, her Lady Macbeth is a helpless iteration of come to bed. She plies the producer with The Secret Bride forsaken holding a daughter outside his window.
An old trouper on the New York stage helps her out in the duet, "every little movement has a meaning..."
Garland sings, hoofs with Tommy Dorsey, and is a regular Jules Munshin with comedy. Marta Eggerth's brilliant soprano earns this offstage remark, "she's always gettin' hurty-turty".
Onionhead
A vast comedy on the price of onions. The centerpoint is a haughty Coast Guard ensign who just before and at the start of the war pilfers half the mess funds every month from the buoy tender on which he serves, starving the crew but pampering the oblivious captain, an otherwise diligent officer, to cover the theft.
The hero's long education begins at college, continues at boot camp and aboard ship, and is partly sentimental. He is a mirror to the ensign, always failing with girls because he stints them. He is a Cook's Mate Third Class.
The voluminous expression of the theme takes in many a succession of finer points, in scenes and sequences each so perfectly constructed as to concentrate interest in itself. The proper treatment is surrealistic, the scale of the writing and filming allows this within fair bounds of realism, just as it admits with no effort an allusion to Capra's It's a Wonderful Life, or even a great examination of Blystone's Great Guy (a tale of Weights & Measures defending the housewife).
So, above all, a metaphor of the war.
His girl cites Twain at him, but the hero sizes up the situation on his own, "I was a worse son than he was a father," in a tone of voice that suggests incredulity.
Visit to a Small Planet
An absolute satire, part science-fiction classic and part A King in New York.
The visitor from X47 is a boob, but the Virginians he meets are still more so. The hopeless situation is finally abandoned, he returns to his planet.
Much of the material, such as the bebop beatnik bar and the Earthling romance, goes into The Nutty Professor.
College kids, hipsters, TV commentators and executives, civil defense wardens, local sheriffs and guardsmen, all come in for the portrait, even the daffy homemaker who takes it all in stride.
Sergeant Dead Head
Taurog began his work by writing and directing with Larry Semon, in this instance the influence of Keaton is decisive.
One of the greatest comedies ever made by Keaton is not signed by him (cf. Le Roi des Champs-Élysées), and he acts only in a few scenes.
An Air Force Sergeant hides aboard Hercules III to avoid his commanding officer, it is launched with a chimpanzee for "Project Moon Monkey", a test of observed personality changes after space flight. The hapless sergeant becomes a hero, a ladies' man and a thorn in the side of the brass. A double is found in the ranks to replace him and marry his girl, for the benefit of the press.
This is very much a sound comedy, a musical, even. Slapstick is rendered by Keaton himself early on in a basic sense with piano accompaniment, the virtuoso treatment of the fire-hose gag belies this as the dry nozzle suddenly douses his face and one leg goes up as if the kickoff were underway, he topples over. WAAFs are drilled but do not hear his command, they march right over him.
The visual language is extensive and scenic, Sgt. Deadhead (Frankie Avalon) sits on Gen. Fogg's newly-installed desktop panic button, red alert is sounded, WAAFs run out in towels, stand to attention as Navy and Royal Navy brass drive onto the base, the girls must salute, their towels fall.
Lt. Kinsey (Eve Arden) later sings her great number, "You Should Have Seen the One That Got Away", around the WAAF barracks, where girls in showers briefly serve as chorus.
But the fineness of the satire extends to the whole structural characterization of sober military types as essentially mad, and this is especially striking in Gale Gordon's performance as a Navy psychiatrist quite professionally bonkers. There is no point of reference, no straight man except Cesar Romero as an admiral whose sea legs in all this are a simulacrum of sobriety, to conceal his craftiness.
The comic center, the whole note of madness per se is the honeymoon couple, who sing "Let's Play Love" very happily.
Sgt. Deadhead's Whoosher Bomb Rocket fails on the base lawn, "you light its tail and—" it explodes in his face.
Gen. Fogg's project is epochal. "Rufus," says Lt. Kinsey, "after today your name is going down in the history books, I feel sure." He (Fred Clark) tells her in reply, "I'll share my glory with you, my dear."
Pat Buttram is the President, he tries on the space helmet brought by the young couple as a gift and is temporarily detained by White House Marines as the real Sgt. O.K. Deadhead.
The bride and groom escape to a helicopter on the lawn, where they embrace and send it up unawares.
Deadhead in space turns to the chimp, he feels the effect and sternly commands, "give me that banana!"
The comedy switcheroo in the honeymoon suite has the bride, Cpl. Lucy Turner (Deborah Walley), serenade the reluctant doppelgänger delightedly, then be gratified when the switch is on again and her husband takes up the refrain.
The monumentality of the scene is enforced by repeated interruptions from the marching brass in dress uniforms at the door to right the wronged impostor.
"That idiot Deadhead has made a mockery of my entire career," says the chimp in rapid, harmonious tones to a TV reporter. "Someone made a bloomer," the Royal Navy malapropizes.
The Navy psychiatrist recommends the double, "he's patriotic." The other brass are alarmed, "patriotic?" The captain explains, "he'll do exactly as he's told, after I hypnotize him." He later ventures this at a critical moment, rising from his seat and drawing out his pocket watch to practice. The motion is not carried. How far must the impostor go? "As far as you have to," Lt. Kinsey says, "for your country."
And there is the secondary theme of McAvoy (Harvey Lembeck) in the guardhouse, he has exploding pens for escape, Deadhead is incarcerated after the panic button mistake, McAvoy goes back inside seeing how Gen. Fogg has it in for the sergeant, and he is still there when all the brass and Fogg and Kinsey are locked up at last.
Deadhead's flight is given out by the admiral as "not an error, a well-planned secret launch with a brave, heroic volunteer, he'll get a medal, even Gen. Fogg will get a medal."
Which puts Sgt. and Mrs. O.K. Deadhead ever so briefly in the White House.
The news anchor covering the flight and splashdown keeps getting a news flash slipped to him by the crew on the set or in the newsroom, "zookeepers acclaim moon monkey."
Dr. Goldfoot and the Bikini Machine
Five years after The 1000 Eyes of Dr. Mabuse, Ellwood Ullman and Robert Kaufman join forces to create this meditation for Norman Taurog by way of Goldfinger. He of the auric Persian slippers is a wealthy mortician and proprietor of Goldfoot Memorial Park, his machine makes beautiful robots to lure the world's wealthy into marriage and transfer all to him.
No. 11, Diane, is accidentally shot full of holes by bank robbers as she walks along the sidewalk, milk pours out of her when she drinks, no other harm is done except that she vamps the wrong guy, Craig Gamble of Secret Intelligence Command, instead of richest and most eligible bachelor Todd Armstrong.
The mistake is quickly put to rights, Diane is sent out once again. The girls are merely toys for the doctor, he gives each one a computer education to supplement her allurements, No. 12 soaks up art appreciation before meeting Pardo Perez, the wealthy Spanish painter. Dr. Goldfoot's assistant Igor invents an attaché case with a secret weapon, a boxing glove and arm spring up to bop you. Dr. Goldfoot sees all on his monitors (a painting represents his own earlier invention, a three-eyed girl).
Gamble (Agent 00½) and Armstrong investigate, are captured and escape through San Francisco, Dr. Goldfoot and Igor pursue them in a cable car that leaves the tracks to follow them over the Golden Gate Bridge and onto a missile range where a Navy destroyer fires a round onto the beach that ends the chase.
En route to Paris at Armstrong's expense for a vacation, the two bachelors see Diane in the uniform of a stewardess seducing Gamble's uncle, West Coast head of SIC. The pilot and co-pilot look on leeringly, they are Dr. Goldfoot and Igor. At the last, No. 11 says to the camera, "el próximo es usted, Señor," which is the Russian's warning in John Osborne's A Patriot for Me, "you're next, mister," at least in Ronald Eyre's Chichester staging.
The girls' standard garb is hat and trenchcoat over a gold bikini. They are equipped with weapons for rivals and wives.
Dr. Goldfoot's dungeon holds Dee Dee in stocks and Eric Von Zipper in chains on his cobwebbed motorcycle. "Why me," the latter asks, "why always me?"
Armstrong's revolving bar reflects Robin and the 7 Hoods, Gamble meets him there like Sinatra and Crosby in High Society. The language is entirely surreal from first to last. "What's a rotten girl like you doing in a nice place like this," says Gamble delighted by No. 11's erroneous offer at a cafeteria table downtown.
The New York Times critic fired a soggy squib.