In a tale of her adventures peregrinating south of the border, a very expensive lady of the evening plans to publish a passing account of border patrol corruption involving shipments of drugs by the truckload. In anticipation of this, she is murdered by an ingenious technique designed to avoid detection by any but the two or three best pathologists in the country, injecting a U.S. Army bacillus which creates the symptoms of cirrhosis. The publisher is murdered in the same way.
Quincy has to go to a UCLA pathologist to identify the bacillus, and his own brash manner complicates matters by disaffecting the LAPD and a Long Island county coroner, but he cracks the case by noting the lady's perfect suntan and costly fingernails, which he also sees on a Beverly Hills housewife at his favorite bar, and this leads him to a beauty salon where the victim was a regular.
In order to acquire a new guidance system, a Navy commander is replaced with a double at Submarine Training School.
The replacement is given away by a routine dental examination ("we don't want you running into trouble under the Arctic cap"), his fillings are stainless steel, instantly identified by his Navy dentist as Moscow University.
The dentist is murdered and supposedly robbed. The commander doesn't recognize McGarrett (in uniform) at a second meeting. The real commander is hastily supplied for another dental examination, but McGarrett is wise to the whole setup.
The beautiful agent running this operation is apprehended on the beach while waiting with the body of her cat's-paw for a submarine. The genuine Navy article is tailed there, not knowing why he came.
Training exercises for submariners are shown (escape, crash dive, flooding).
Draw!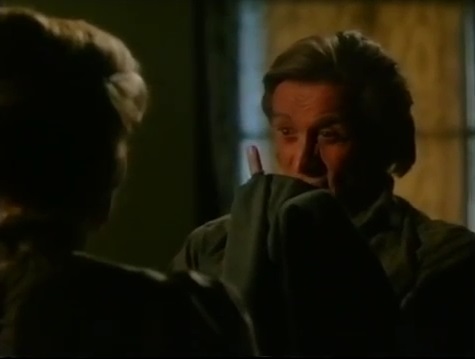 In a hotel room in Bell City with a Shakespearean actress for hostage ("without you in here with me, my life ain't worth flysweat") against a lynch mob out to avenge their gunhappy sheriff egged on by Reggie Bell, town scion, "half skunk and half snake" in the bowdlerized dub, loser at a game of cards. The gunman with a penny-dreadful past, H.H. Holland on his way south of the border, has a nemesis in the town's former sheriff now a boozer of mescal down Mexico way summoned home in the crisis (the circuit judge is another nemesis shot "right in his own courtroom"), question of a fair trial nonetheless.
A composition by Stanley Mann on Carné's Le Jour se lève or Litvak's The Long Night, beginning with a comical version of Yakima Canutt's runaway stagecoach gag as middle-aged "Handsome Harry", egged on to it by a sharp-eyed towser, launches himself at the theatrical troupe's coach-and-four.
Kirk Douglas, James Coburn in an invention on the order of Harve Presnell as Lee Marvin in Silverstein's Cat Ballou (with prime reference to Peckinpah's Pat Garrett & Billy the Kid, the last-named described by Harry as "that weaselly runt, doin' nothin' all day but twirlin' guns"), Alexandra Bastedo, Graham Jarvis the deputy, Derek McGrath as Reggie played by Strother Martin (another tour de force).
"A slice of Caesar, a morsel of Lear, a choice bit of the Dream," their leading player gives a French "eh tu, Brute".
Comes to a showdown at sunrise, no less, with reference in passing to Zinnemann's High Noon amongst other things. "Let's hope Bell City never witnesses such an act again."
Dassin's cameraman (Circle of Two), Donen's composer (Blame It on Rio).