Charlie Chan in Paris
A bank officer and a sketch artist forge bonds and share the disguise of a crippled veteran, a third man in the bank tries to abscond, he has gambling debts.
A very elegant mystery, with apache dancing for openers. The bank president's son is a teller engaged to the third man's former mistress, letters are involved.
Chan vacationing, a ruse on behalf of London.
Andre Sennwald was very bored in his review for the New York Times.
Crime School
A reformatory run on graft and the cat gets a new draft and a clean sweep.
Seiler's great direction goes the limit, Steiner hits it magnificently, the Dead End Kids learn How to Break into Society, and Bogart is well in tune as the deputy commissioner.
Dust Be My Destiny
The ground is laid by Wellman in Wild Boys of the Road, add a fellow who's gone to jail for nothing and you get disaffection behind the eight-ball. It can never avouch itself, the cards are stacked every which way, finally a general plea for mercy in the face of thousands and millions of young folks in the Depression fixed up the same way.
The Big Shot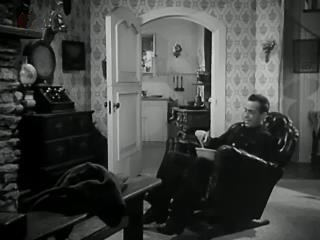 Dying reminiscences of a three-time loser sent up for life on a bum rap, "a wise guy, had all the angles figured."
The shyster brains of the outfit, the golliwog dance partner, the nice young couple right out of Casablanca (dir. Michael Curtiz).
Old rockin' chair's got 'im in the Adirondacks. In the summer of '42, that was the whole dilemma.
Deutsch score, Hickox cinematography. This is naturally one of the films that define the manner of expression employed by Jacques Becker in Touchez Pas au Grisbi and then Mike Hodges in Get Carter, the relationship is made explicit in All Through the Night (dir. Vincent Sherman).
Ford recalls the way it is told in The Man Who Shot Liberty Valance.
Bosley Crowther of the New York Times, "a typical hard-boiled melodrama". Leonard Maltin, "OK grade-B gangster yarn". Tom Milne (Time Out), "tired gangster move". TV Guide, "loosely plotted and lamely directed". Hal Erickson (Rovi), "minor potboiler". Craig Butler (All Movie Guide), "not a bad movie; it's just that its plot is entirely safe and predictable." Halliwell's Film Guide, "dullish".
Guadalcanal Diary
The superb and easygoing art of Seiler asks nothing in the slightest of actors, sets and extras but the very best they can come up with. Like a serving officer in the field, it contains all it needs in camera position and editing table.
That's a matter of what they call "a strategy" in academia, meaning something else altogether, an object of interest to academicians, whereas Seiler's setups are not matters of great interest in themselves, fixed on the soldiers in a bomb shelter or watching the parade pass by, except in the cold realities warmly presented to the camera.
Doll Face
"Poesy which goes naked" don't make it into Flo Hartman's new revue because he don't let it, it ain't got no class.
It gets a "writin' ghost" to pen its memoirs. Now it's from Murray Hill instead of Brooklyn ("that don't rhyme with nothin'"), its father wasn't no plumber, he was an engineer.
Behold it's a star on Broadway. And the poet, after all, also has an interest in the show, a 25% interest.
Crowther was for a jig, or a tale of bawdry.