Act One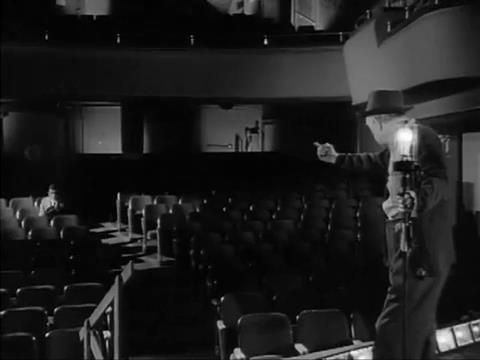 Moss Hart's first Broadway hit.
The interest for Schary lies in the simple extrapolation of the work on stage from the native genius in his element, Brooklyn, perhaps rather the happy world of his mind there in the family apartment with news on the radio and a tray to empty from under the icebox in the morning, the poetry of this opening scene is poetry and shows the advantage to a film director in having been the head of a major studio, it is perfectly organized in every one of its facets and throughout.
But then, the quotidian reality of theatrical managers and producers who don't know from and couldn't care less about, they draw the young playwright along with astonishing slowness toward the technical function of writing, in the person of George S. Kaufman. This too is long and arduous, agonizing through out–of-town tryouts and miserable failure and fruitless labor to a complete success, "all of it worked," and Kaufman the mentor and genius offers the true words of praise, "you earned it."
Bosley Crowther of the New York Times, "a lack-wit who at times appears a downright dunce." TV Guide, "dwells far too much on the writer's doubts and fears." Film4, "funny and insightful".