If There Were Dreams to Sell
Ben Casey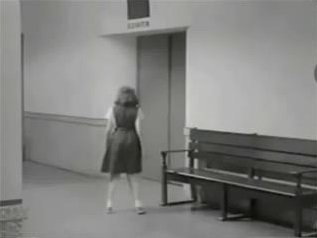 Were dreams to have at will,
This would best heal my ill,
This would I buy.
A critique of pure Pollyanna.
Carry Me Back to Old Tsing Tao
I Spy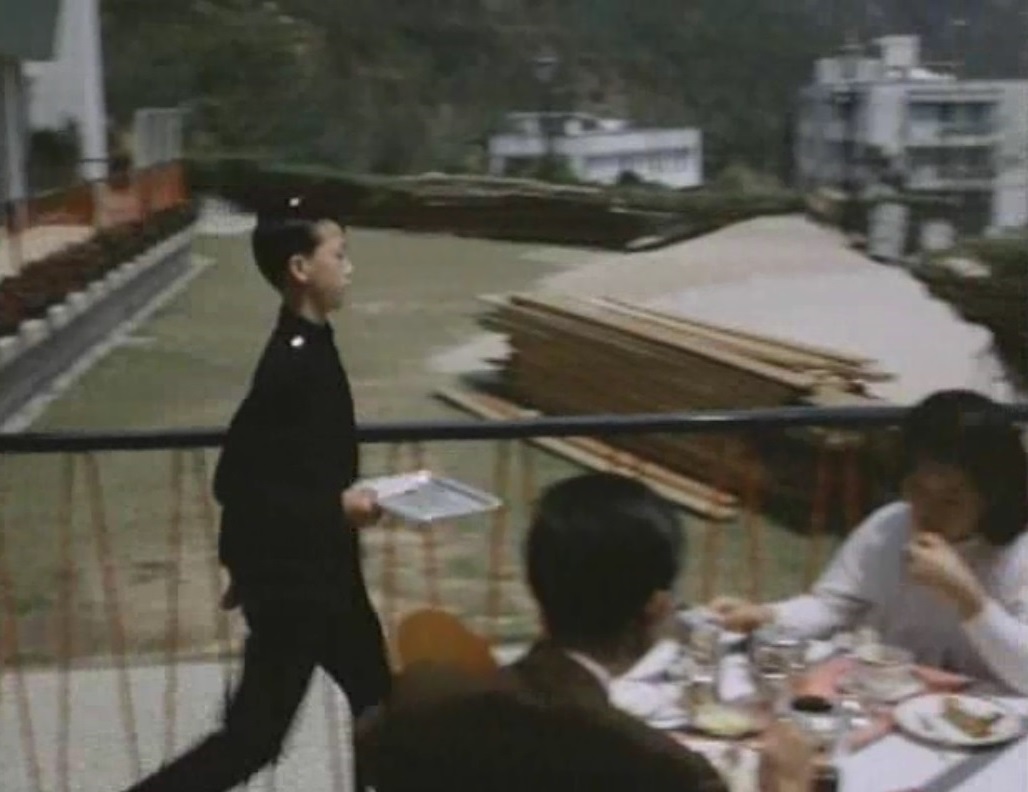 Old China up against it, cp. Nicholas and Alexandra (dir. Franklin J. Schaffner). The drift of this is plain, in the light of Becker's Goupi Mains Rouges, then there is Del Ruth's or Dieterle's or Huston's The Maltese Falcon (Satan Met a Lady), and to be sure Hamilton's Goldfinger by reflection...
A matter of "Oriental cunning". Master Po is indicated, his "silver spoon",
I'm used to service abroad
it isn't that I dislike
but leaving my niece A-kuei
this brought me to tears
little girls should feed daintily
Mrs. Ts'ao take note
so herewith a silver spoon
remember me and eat with manners
The Loser
I Spy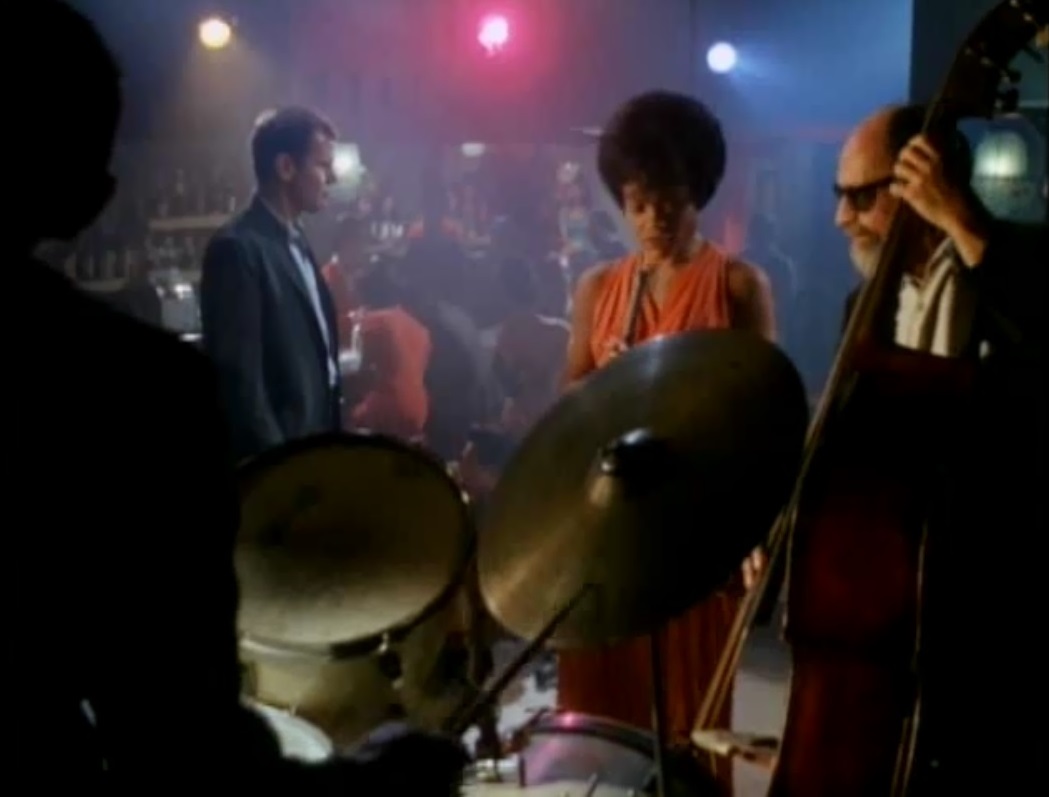 Kidnapped in the New Territories for seized heroin, Scott in Houdini's straitjacket and cuffs. "Well, that's showbiz," says he, identifying Rossellini's Roma—cittą aperta. Jack Sheldon and ensemble entertain. The wracked-up singer's command performance is from Huston's Key Largo. Scott gets it again from her, "so long hot shot" (vd. Leo Penn, by the same writer), "don't get killed on the way out." Eartha Kitt as Leo Gorcey, Albert Paulsen inspired, Mako et al., and Rydell's genius for gangsters (cf. Cassavetes' Gloria, Kazan's The Last Tycoon).
Danny Was a Million Laughs
I Spy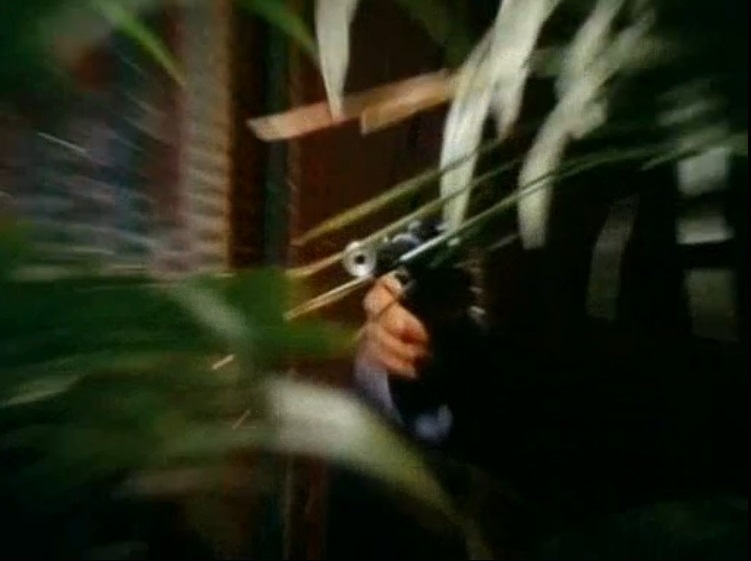 Against him the bomb in the bread loaf at the floating restaurant, the silencered pistol at the breakfast joint (Hong Kong blintzes), the tricky car bomb outside the hotel, and the poor girl who must accept any well-paying employment offered, no matter what.
The "impure and inadequate drugs" in the children's ward are from The Third Man (dir. Carol Reed), "someone is getting very rich."
The Night of the Whirring Death
The Wild Wild West
Dr. Miguelito Loveless still wants California, which he believes to be his birthright. The Treasury is bare, Governor Lewis has a plan, three wealthy scoundrels are to buy respectability in the form of Government bonds, five million dollars' worth each. The first is a parody of Scrooge, he is to have his own bank. The second is a builder of deficient bridges, he is to have railroad access. The third is a madam "interested in music".
Dr. Loveless has taken over a toyshop, deadly playthings are sent to the trio, exploding toy soldiers and railroad trains, a snow globe ("would you like to see it snow in Donner Pass?", one of the girls asks West) and a "singing machine". Gordon is a La Scala baritone named Caruso.
The three investors are not killed but captured, the madam looks at the two men bandaged head to foot in traction, one of them calls her name. "Look at that thing," she says, "it knows me!"
The governor's plan is to replenish the Treasury and then show these rascals "how the big boys play." Dr. Loveless has a small cannon full of darts waiting, he plans to run for governor himself.
In the opening scene, West buys a toy for each orphan in the care of the late toymaker's granddaughter Priscilla, they are on the street singing, "Throw Out the Lifeline". Rydell's marvelous direction has a camera on the floor to track a bomb disguised as a wind-up toy of three soldiers marching in rank, the middle one has a bass drum.
Snap Decision
Gunsmoke
Three men armed, occupying three positions from the camera, downstage to upstage, A B & C, in three gunfights.
A dies wrongly, killed by B fired on by C.
B dies tricked, challenged by A but shot by C.
A dies rightly, shot by B menaced by C.
The point is early expressed as a bounty hunter's natural tendency to kill a lawman to get to his quarry, dead or alive.
The Mission
Gunsmoke
An exceptional allegory, closely related to McLaglen's The Shadow Riders.
Outlaws in Mexico bushwhack Marshal Dillon, takes his badge, free his prisoner, slaughter a tiny garrison, loot a bank and plan a spree. One of them is a lad reared thereabouts as a scion of the Confederate Army in exile (a sergeant and a colonel, the boy's father).
Gunslinger, R.I.P.
Gunsmoke
Two cowboys want him to kill Matt Dillon for a thousand dollars. Refreshed after a long hot bath in town, he stumbles into a street scrape and receives two bullets defending a Chinaman, whose daughter nurses him slowly back to health.
Darren McGavin, France Nuyen. The cowboys rough her up impatiently, he turns on them.
The Fox
Obviously the male of the species is not lightly elided, the female either, for that matter.
Lesbians losing money on a Canadian poultry farm beset by a fox are visited by the grandson of the place, home from the sea.
He kills the fox.
"Beautifully photographed," said Variety, "dramatically uneven."
"Overdone", says Time Out Film Guide, with "overactors" and "heavily emphatic direction."
Halliwell's Film Guide found "rather obvious sexual high jinks full of symbolism and heavy breathing," signifying nothing.
The Reivers
The truth is sugarcoated lavishly, but it's just as plain as the mud trap for unsuspecting wagoners. Many reviewers have commented on the resemblance to Mark Twain, meaning The Adventures of Huckleberry Finn, which is a very good model of composition. Twain has a device for springing his compositional abilities at once into their true perspective, and you see something like it here in the horse named Lightning that just won't run until it has the scent of sardine in its nostrils.
That's the sum of the grand composition, which is beautifully and elaborately filmed in Panavision. Not many reviewers noticed, Halliwell speaks for the rest. "Pleasant but unsubstantial yarn of more gracious days, most attractive to look at, it entertains gently without ever reaching a point."
The Cowboys
You couldn't mistake this for an Italian film, but Rydell expands Leone's drama of eyes with an exquisite touch. The scene where the boys meet the whorehouse wagon is composed almost entirely in medium close-ups or close-ups, and is just a symphonic development of what the actors' eyes reveal. It's simple enough on reflection, the way all great things are. Each shot, as clear and distinct as Bruce Dern's pointing finger in the scene that follows, leads to the next like Jack and Jill going up that hill.
A great sense of ease is achieved by having the structure of the film carry its heaviest burden, which is representing the past without putting too fine a point on it. And speaking of Italian films, there is the precedent of Phil Karlson's Hornet's Nest.
A cattle rancher (John Wayne) is forced to hire schoolboys to drive his herd when hands become scarce. They're beset by outlaws led by Dern.
Harry and Walter Go to New York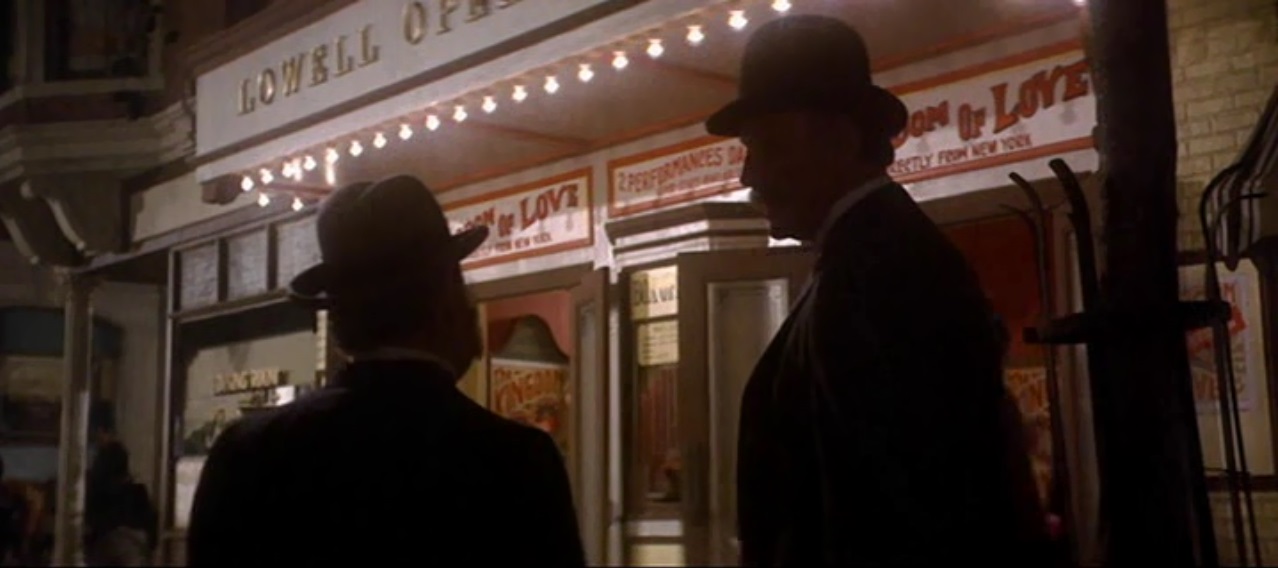 Bad vaudevillians pick your pocket, grand artistes break the bank. "You drive a hard bargain, Mrs. Hawthorne."
The great name of Lowell is invoked, the poet who once shared a jail cell ever so briefly with the top man of Murder, Inc.
A question of style, famously (Robin and the 7 Hoods, dir. Gordon Douglas), also a lotta hard work, to be sure (Valentino, dir. Ken Russell), a little Laurel and Hardy, a little Jerry Lewis, a little Danny Kaye, a little more Kingdom of Love.
Vincent Canby of the New York Times, "there are two funny moments in the entire film." Variety, "alleged period comedy". Roger Ebert (Chicago Sun-Times), "still, the movie never quite fulfills its promise." Time Out, "failure realised, and with precious little tingle." TV Guide, "a stunningly inept film." Film4, "shouldn't have been made." Catholic News Service Media Review Office, "slack, tepid". Hal Erickson (All Movie Guide) speaks of "the film's one tangible asset". Halliwell's Film Guide, "a general lack of talent", citing an unnamed reviewer for Sight and Sound, "charmless", Frank Rich (New York Post), "fails to work", and Kevin Thomas (Los Angeles Times), "for those who'll laugh at anything."