Le Coup du Berger
"What a piece of fortune for a young girl!" The superb anecdote was subsequently filmed for television by Hitchcock as "Mrs. Bixby and the Colonel's Coat", here to Couperin.
Paris s'en va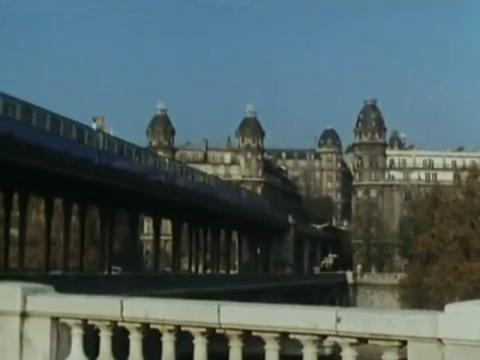 Mère et fille...
"Le Château de l'Oie."
L'amour du merveilleux
est un amour si bête.
La Belle Noiseuse
Not Picasso's joke (Le Chef-d'œuvre inconnu) from Balzac, but a story of Whistler and a visiting collector, from a highly unreliable source, "this one's for me."
The longest joke in the cinema, it may be, the punchline long awaited only comes after four hours, and means everything.
"Hypnotically beautiful, numbing", Vincent Canby said in the New York Times, "academically romantic nonsense". Roger Ebert (Chicago Sun-Times) found it "more thrilling than a car chase." Desson Howe (Washington Post) took issue with Canby on "art—not its romantic image, but the mundane, mind-wearying chore of it all." Hal Hinson of the same paper agreed on "something rare and essential," but asserted, "the underlying ideas may be a little droopy." Jonathan Rosenbaum (Chicago Reader) has "absorbing if leering". Geoff Andrew (Time Out Film Guide) sides with Canby, "for the most part hypnotically fascinating." Kathleen Maher of the Austin Chronicle determined "that a work of art must be what it is."
Jeanne la Pucelle
It comes down to the simplest of equations, enough to sustain the whole structure.
Y compris is the word, Preminger, Bresson, De Mille, back to Méliès, everybody on the subject.
Badly received in the U.S. (New York Times, Variety), better in England (Time Out Film Guide).