Van Gogh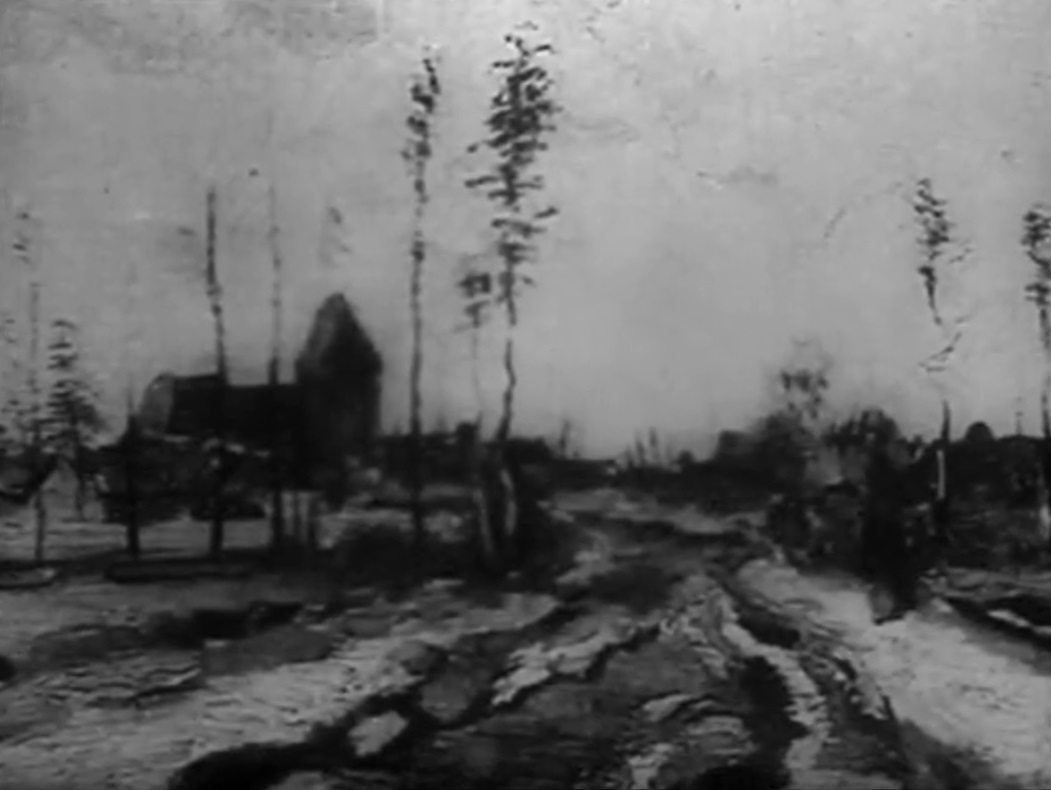 An analytical instrument (monochromatic rostrum camera) of great power.
Which is to say, the artist Vincent was at eight, with pen and ink or pencil.
"Il était prédicateur, mais il prêchait mal, la violence de son foi effrayait les fidèles."
The resemblance to Leonardo is evident in one self-portrait. "Des hommes nouveaux à la recherche d'un art nouveau."
A sense of dramatic form that serves Welles in F Is for Fake. The famous "Auden" self-portrait. Kafka and Char remember the geste, flung "to wolves" or "the repugnant maw of death", notre ami Jethro "I reckon she admired it!"
Toujours les œuvres, rien que les œuvres, "uniquement à l'aide de ses œuvres."
Paul Gauguin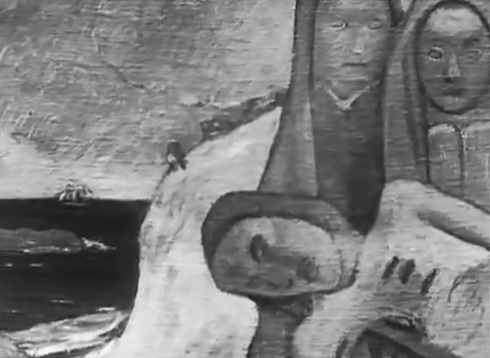 "... l'un des plus grands peintres français."
In contradistinction to Resnais' Van Gogh, not achieved on the rostrum uniquement but by dint of a complete reading of his texts, consequently a course on Gauguin in a dozen minutes worth so many years, Bonjour Monsieur Gauguin explicated at a glance, the Breton Christs amidst "earth feet, loam feet" in wooden shoes, Tahiti and the old gods.
What he painted, what it cost in poverty and work.
Gaston Diehl, Darius Milhaud, Jean Servais.
Peter Harcourt (Film Comment), "the black-and-white studies of Van Gogh (1948) and Gauguin (1950) both deal with men whose personal lives were literally sacrificed to their art. And yet—paradoxically—this personal degeneration was accompanied by the frenzied affirmation of the artists' art. Out of instability came something external. Out of sickness, came a kind of health. The style of both these films does nothing to point the moral. The commentary simply describes the events in the artists' lives with a clinical detachment as we look at the paintings—paintings greatly robbed of their power to affect us by being in black-and-white."
Resnais has plenty of footage by the Nazis themselves, and this is enough to convict them as a self-styled "master race" of gibbering idiots and mental slime, less than human and requiring no further consideration. As a result, he and his colleagues stand simply agog at their good fortune, it's like having a camera on the scene and they know it, you couldn't have a better vantage point. Resnais does nothing fancy in his color shots of the camps, only a simple track at the beginning shows how incongruous a death camp is, standing beside a country lane. Jean Cayrol supplies a plain description of what is seen, no-one dares to break the spell provided by the sights onscreen, Hanns Eisler's music is exultation and repose at such a victory.
Toute la mémoire du monde
Amidst a very beautiful shot of books heaped up in piles, ragged papers, etc., a microphone descends into frame, evoking among other things Citizen Kane, where a library figures prominently with its attendant statue, "books and cases with in the middle Minerva," as Juvenal says.
The library covered here has more than one subject, more than one book, more than one department. Medals struck as sculptor's reliefs to mark an occasion or event or a personage, maps of the world, books of course, a copy of every book printed in France, with attendant magazines, journals, etc. A book is followed from its arrival to its sorting, cataloguing, placement and selection to a reader on the other side of a boundary that is compared to Alice's looking-glass.
The technique of Resnais may be observed fully-formed.
Le Chant du styrène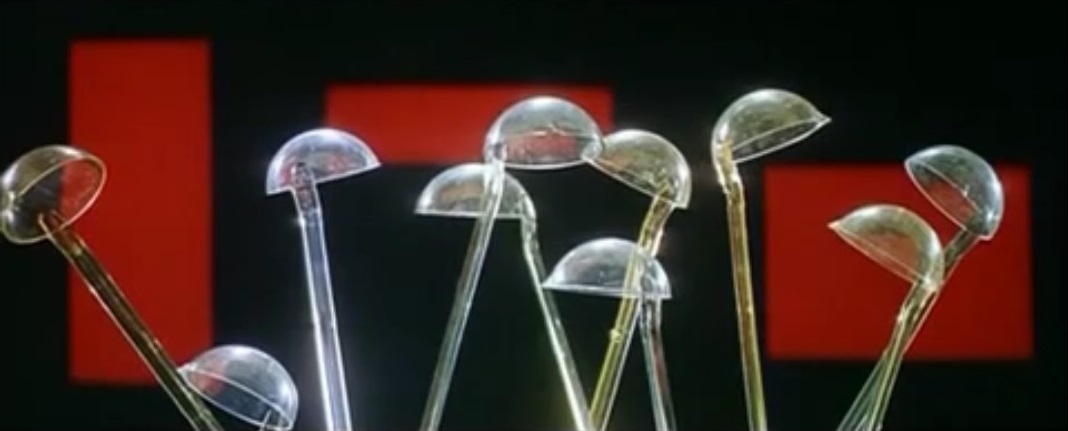 A poem by Raymond Queneau on these "obscure residues" back to their source, superscription from Hugo ("Ce siècle est grand et fort. Un noble instinct le mène.") giving away the Homeric pun of Resnais' title.
Vers les produits premiers, vers la matière abstraite
Qui circulait sans fin, effective et secrète.
The rest praised to the skies by Godard in Arts, "an Olympian film, of matchless gravity... Alain Resnais has definitively mastered the secret of matter," and Cahiers du cinéma, "Alain Resnais is the second greatest editor in the world after Eisenstein."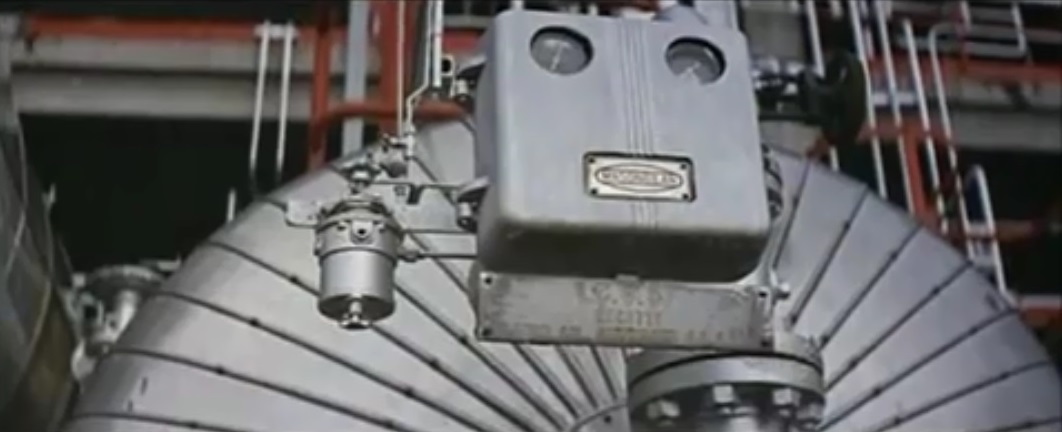 Cf. Fritz Lang's Metropolis and William Cameron Menzies' Things to Come, also Antonioni's Sette canne, un vestito and Jean Mitry's Symphonie Mécanique.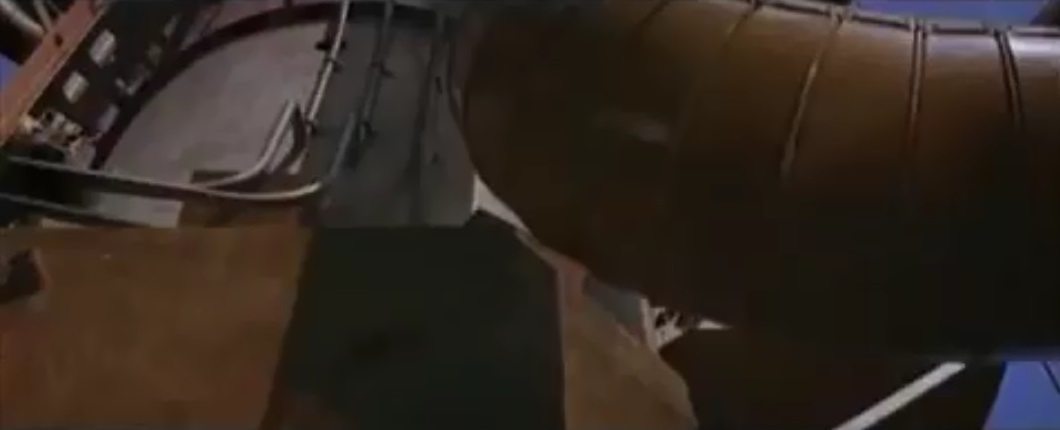 Hiroshima Mon Amour
The Japanese architect "in politics", a former soldier, whose family were in Hiroshima.
The French actress playing a nurse in an international film on peace, very young she had an affair with a German soldier during the Occupation, he was killed, she suffered mightily.
Pas de deux.
They meet and part, meet and part, give each other names, he is Hiroshima, she is "Nevers, Nevers en France", which in view of the film's brief English dialogue admits the possibility of a pun. They are both married. "C'est une histoire idiote."
The final scene but one takes place at a nightclub called Casablanca.
L'Année Dernière à Marienbad
The world-renowned and ultimate brainteaser ultimately founded on a screenplay of immortal and classic simplicity, the basic premise of which amounts to "haven't we met somewhere before," which the critics most assuredly had not.
"Elaborate, ponderous and meaningless," said Newsweek in its review of the week's cinematic offerings.
"It has its attractions for film buffs and cryptogram addicts, but is not for anyone who simply wants to be told a story," Leslie Halliwell revealed in Halliwell's Film Guide.
Consequently, the explicit pun of L'Amour à mort fell on even deafer ears with a theme related to Losey's La Truite. The result of all this helpless foofaw surrounding Resnais' and Robbe-Grillet's dramatic poem is the new and incompetent Rialto print.
Muriel
ou
Le Temps d'un retour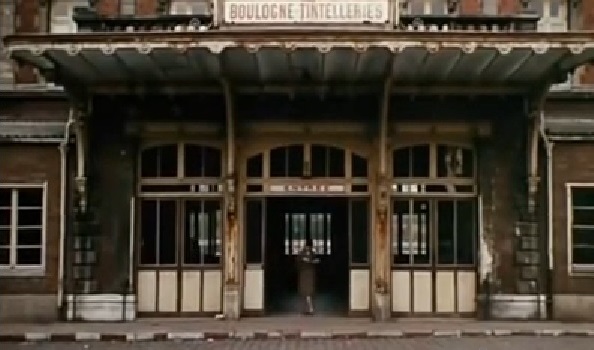 Boulogne-sur-Mer. "When he learned that Resnais' new film was called Muriel, Hitch asked me to tell Resnais Muriel's real story:
"Two fellows are walking in the street when all of a sudden they see an arm in the gutter. 'But that's Muriel,' cries the first. The other shrugs his shoulders. 'How do you know?' A little farther on, they come on a leg, and the first man recognizes Muriel again, but the second is still skeptical. A second leg a few yards farther on still does not convince him. They turn a corner and there, next to the gutter, is a head. 'There, what did I tell you?' cries the first. 'Now, you can see that it's Muriel.' The second fellow, succumbing to the evidence, runs over, picks up the head, hugs it in his arms, and cries, 'Muriel, what is it? Is something wrong?'" (Truffaut)
From the writer of Nuit et brouillard. The martyr city, full of new construction, with its casino, a tale of torture and death. Constituent elements, all that's needed is the fraud and bankrupt. The guests in Edward Albee's A Delicate Balance (dir. Tony Richardson).
Judith Crist and Andrew Sarris praised it, the latter in a particularly interesting Village Voice review. "A very bewildering, annoying film" (Bosley Crowther of the New York Times, also rejecting De Sica, Shavelson, Castle, Carreras, and Annakin). "Impasse" (Tom Milne, Time Out Film Guide). Halliwell's Film Guide, "fails to satisfy."
Superb score by Hans Werner Henze.
La Guerre est finie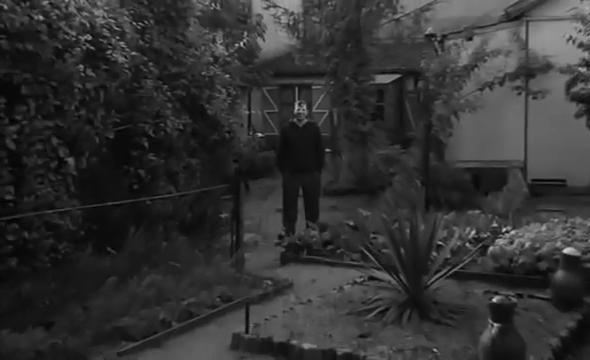 One may as well stay home, in Spain or France, as fight the war over again, in open defiance of Zinnemann's Behold a Pale Horse and for all it's worth.
Perfectly admirable syntax expresses this horrible dictum.
Variety and Time Out Film Guide praise the film as Resnais' "most mature", "most orthodox", respectively.
Je t'aime
Je t'aime
An office worker (sales campaigns, client correspondence, formerly a shipping clerk) has a mistress who is Baudelaire's ideal, beautiful and sad. He finds her boring, she dies, dying of boredom he shoots himself.
A clinic saves his life, he's chosen for a volunteer project to go back in time one year, one minute only. It goes haywire, he relives scattered moments of the affair, other affairs, much of his life, even his dreams, and finally the moment when he shot himself. This time he dies, despite similar efforts.
Resnais remade this film as L'Amour à mort, which is sufficient commentary.
Stavisky
He coolly writes a note on his card, whispers in a bellboy's ear (all of this while luring a Count with talk of money in large sums), and a well-dressed lady across the room is glorified with baskets of flowers. "By five we were in bed, by seven I had the diamond necklace she was wearing, at a fraction of its value," this to his wife, who is thrilled, he has beaten a rival, thus "le gangster Stavisky" and his moll. The Fascist leagues and Trotsky are part of the landscape, he is a chevalier d'industrie "minting money", he started out pilfering dental gold from his father's office.
A small adjustment of Resnais' technique displays its virtuosity. Slight cranework added to the dolly with pans is sufficient to encompass the period, along with extraordinary attention to detail. Coriolanus, the Empire, newspapers, cops and robbers, the great politicos. His colleagues assert his madness before the tribunal, he ought to have laid low and could not.
Men with chimeras, Baudelaire is cited in quite another connection. The mint is shown on Hawaii Five-O in "The Finishing Touch" (dir. Charles S. Dubin). Billion Dollar Bubble (dir. Brian Gibson) reiterates the ending. The man in all his angles, cut like a diamond, just a crook.
Exquisite score by Stephen Sondheim (whose main theme is Django Reinhardt's "Cavalerie").
Providence
Hemingway's knife ("not such a bloody innovator"), The Scales of Time ("borrow the title"), a Victorian telescope ("admire the workmanship"), these form a constellation,
Gazed on unto my setting from my rise
Almost of none but of unquiet eyes.
The initial conjunction is problematic, chimerical, lycanthropic, it is the "aboli bibelot d'inanité sonore".
"Victorieusement fui"...
"Nue en le miroir".
"Le septuor".
Mon oncle d'Amérique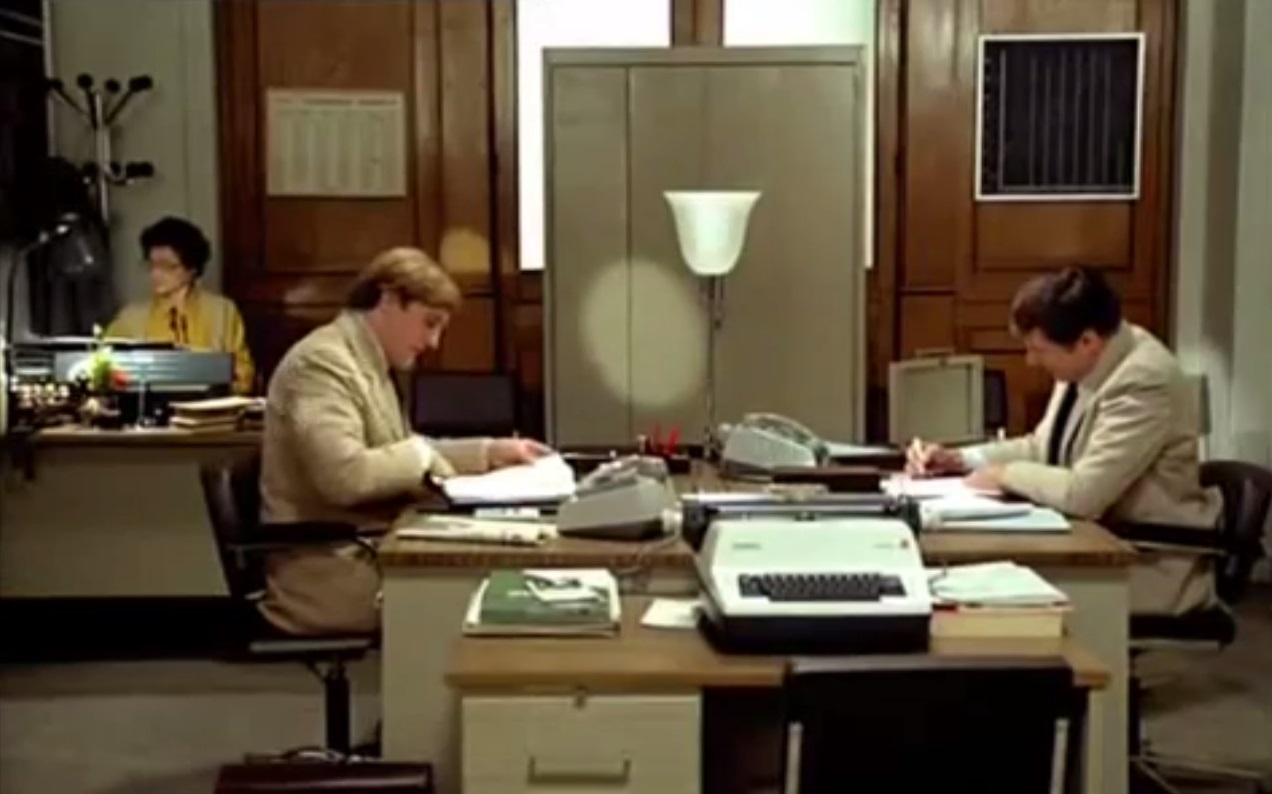 To live is to defend a form, Webern citing Hölderlin, elaborated by Laborit. To live, to remember, to create, essential functions.
A textile executive finds an opposite number assigned to him one day, full of big ideas and from a rival firm, pending a merger. Against his wife's wishes, he accepts a position at a "recent acquisition" some distance away, where he began. At that firm, a lady executive having an affair with her boss demotes the new hire, he attempts suicide. "L'angoisse, c'est impossibilité de dominer une situation," scientifically observed by Henri Laborit, M.D., a specialist in human behavior among other things. A general theory is stated, loose connections are drawn with his basic analysis of lab rats, the modes are Catholic, Communist, Républicain. Something as simple as a canceled program on the national radio topples a ministerial appointee and sends a bureaucrat scurrying into politics.
"What is easy for a rat in a cage, is more difficult for man in society. Certain needs have been created by this society, starting in infancy. And it is rarely possible to satisfy those needs by resorting to combat when escape proves ineffective." Education of the young, mysteries of the nervous system. The mask of language, dominance and the group, "hierarchical situations which hide behind language," cp. On Connait la Chanson ("je ne regrette rien").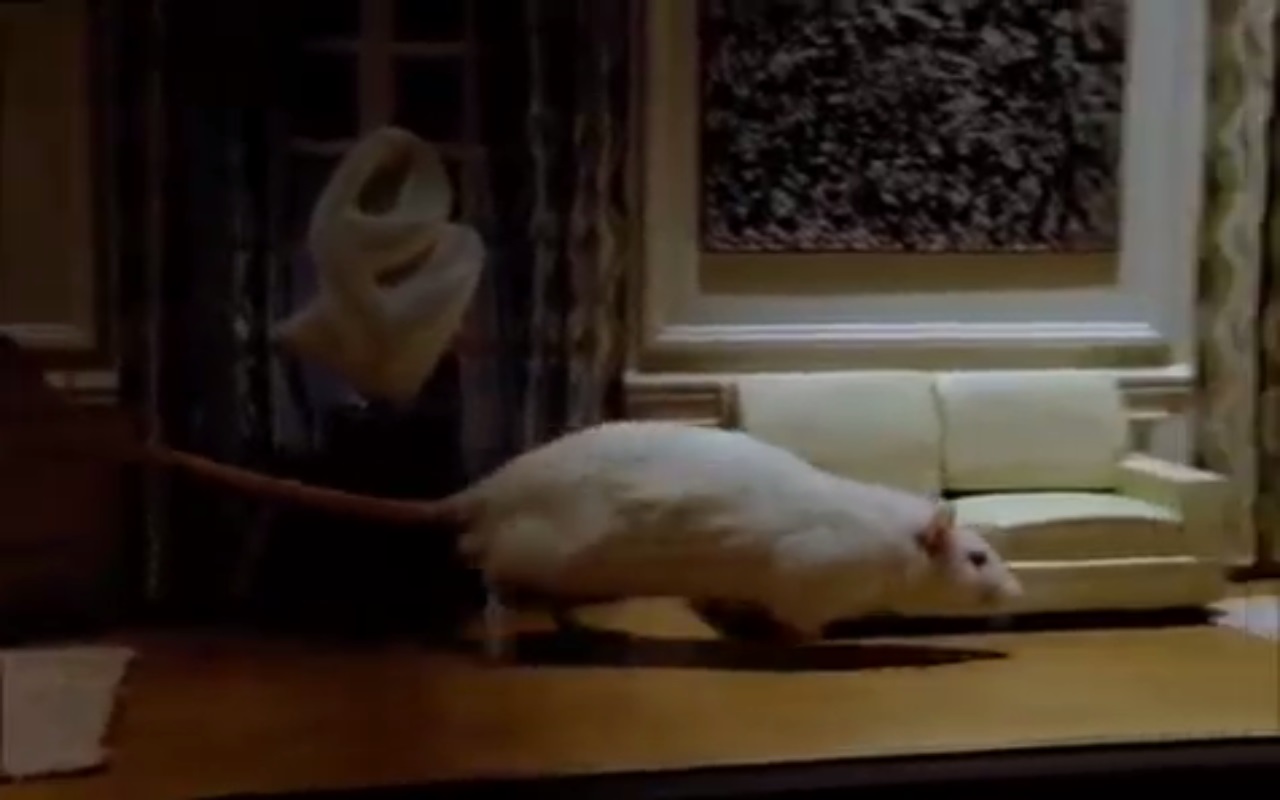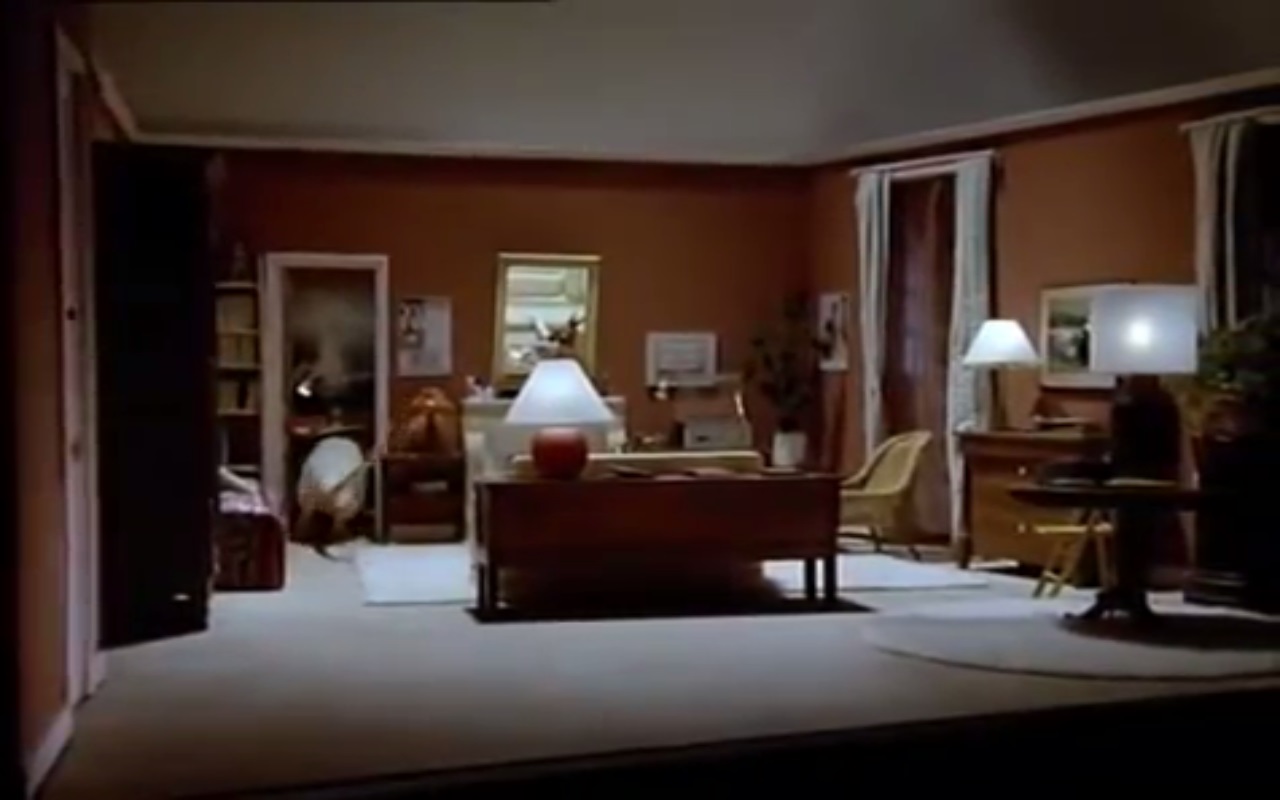 Three dramatic biographies are presented from birth to crisis (four with Laborit), Truffaut's L'Argent de poche is practically cited in childhood, for example. The head of news at Radiodiffusion takes as mistress a scarcely rising actress who takes a position at the textile firm. Their behavior is governed by mental processes to which Laborit extends, without direct commentary, an understanding. The three masterworks (four) presented as one are recognizable from certain prototypes, Fellini's Amarcord for the farmer's table, Capra at Bell Labs ("Histoire du soleil"), etc. Burlesque occurs in the formulation of acting models for the three characters. Jean Gabin reflects the inner world of the executive, devout. The news chief, on the staff of the Minister of Information, sees himself as Danielle Darrieux carried in the arms of Jean Marais, who happens to be the former actress's idol.
The punchline of the joke is the last straw, amidst all the business maneuvers squeezing the textile executive out "like a comedo", as Dali would say, an offer to accommodate his passion for cooking with a line of gourmet franchises, "do you furnish the apron and chef's hat," he asks.
Amid the detached comedy, the destruction of society builds a case on the fragility of mental structures, Resnais films the Bronx as wasteland in a coda to establish the consequences. "He'd been a doctor in World War I, so he was disgusted with mankind, especially doctors." The comedy is of an executive staring across his desk at a rival who turns out to be his boss's mistress. The tragedy is a matter of devastation on a wide scale, real or potential.
Vincent Canby of the New York Times, "it brightens a truly dreary season." TV Guide, "less artistically adventurous than earlier Resnais work." Jonathan Rosenbaum (Chicago Reader), "dead-on portrayal of French yuppiedom in its early ascendancy". Time Out, "proves that surrealism lives." Halliwell's Film Guide, "basically pessimistic".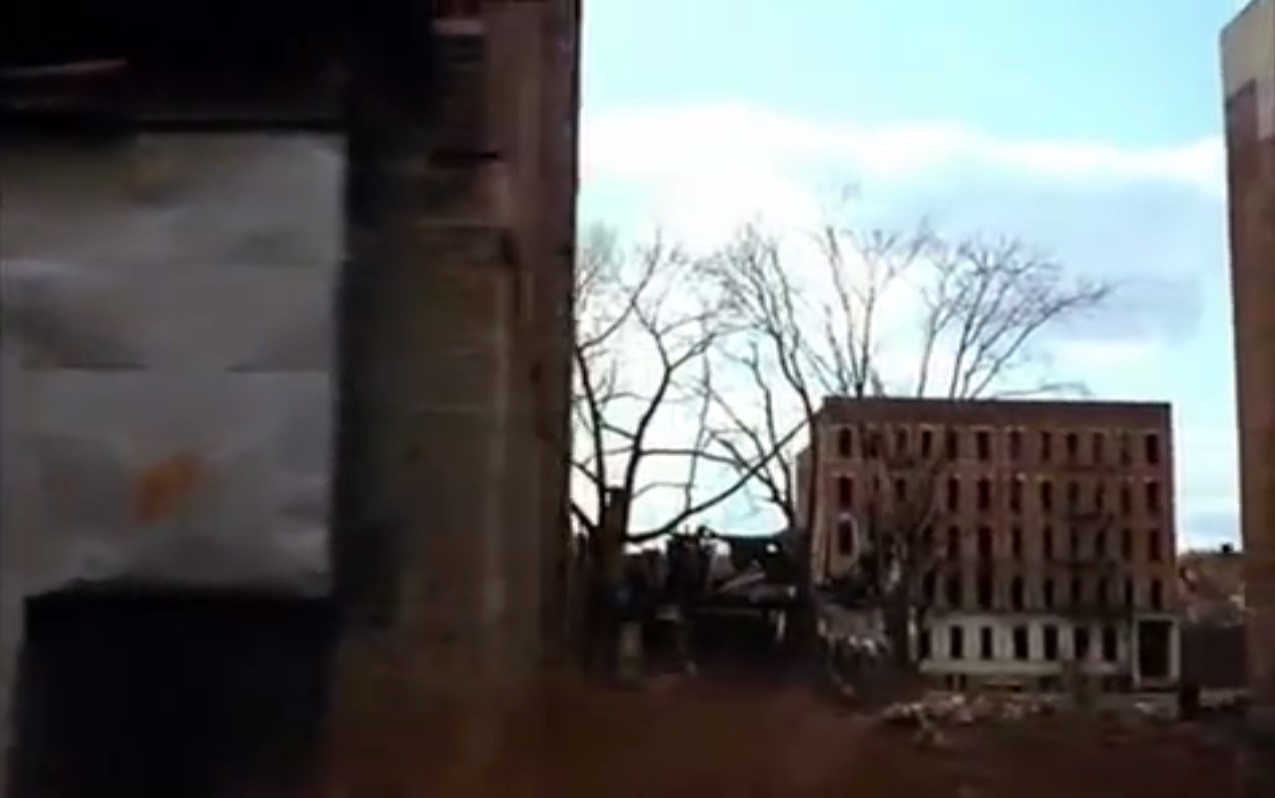 La Vie est un Roman
A consummate satire of the whole kit 'n' caboodle, social, material, educational, architectural, eleemosynary, you name it, all sounding brass and tinkling cymbals, or even murderous. Resnais' colleague Robbe-Grillet had founded the premise ten years before in N. a pris les dés..., a satire of deconstruction.
Let it fall, children of all ages get their education from life, as Dickinson and Webern understood. The structure is all one, in various aspects, and continuous.
Janet Maslin was confused. Resnais said, "we wanted to make a comedy", a musical comedy, in fact, and one of the funniest. "Pointlessly knotty," she called it, the critic's sour grapes.
Somewhere between Truffaut's L'Argent de poche and Capra's or Parrott's Lost Horizon, the great business of raising human beings goes on despite crackpots and tinkerers of every stripe.
L'Amour à mort
L'amour c'est la mort expressed as a simple dialogue with asides on the telephone, as when his father calls with a rebuke for leaving wife and children and not taking calls.
The main parley is with a pair of married ministers, on eros and agape (cp. Cœurs).
This snow descends intermittently in darkness, accompanied by Henze's splendid music.
Mélo
The first violinist of the Colonne Concerts Orchestra goes off serious music and becomes artistic director of a new casino in Tunis.
This follows upon the suicide of his wife and accompanist, about to be caught poisoning him.
Her affair with a touring violinist, fellow student of his at the conservatory, is the reason.
The aggrieved husband has remarried and now has a son, he knows nothing but has suspicions and her suicide note, addressed to him, a fragile document kept in a safe deposit box.
I Want to Go Home
The attraction of criticism, that it should confer upon the work its license or verification, is conceived first of all as academic, finally as monstrous. The correct relationship is then pointed out.
These are the main lines of action, but there are many subsidiary channels. French criticism as an art well-practiced goes up and down the flagpole, it's Baudelaire's and Mallarmé's translations of Poe with a modicum of explication, the thing speaks for itself or it doesn't.
Comic strips are the ostensible subject, with a side bet on films, because it's an arcane métier that looks simple but affords a certain angle of view on Paris culture and academia. The American cartoonist played by Adolph Green (a very sage piece of casting, like all the rest) descends the staircase of a Paris art gallery, the posters behind him on the wall present a view of what is inimical to his understanding (Jim Dine, Chinese Cinema, European bandes dessinées), he doesn't speak the language, the gallery director doesn't recognize him. His characters are Hepp Catt and Sally Catt, carefully invented by Jules Feiffer so as to reflect a style of cartooning that evokes Krazy Kat or Felix the Cat, no drawn backgrounds, stern comic expressions, they turn up as well-animated thought balloons (for the which cp. Hue and Cry, dir. Charles Crichton) to address the cartoonist and his daughter (Laura Benson), who is at the Sorbonne with a thesis on Flaubert. The device has a secondary association with the intimate effects of a daily comic and its private insights on a public scale, one of many rapid considerations in the film. The cartoonist started way back when, knowing nothing of the newspaper business or France or anything outside Cleveland, his daughter's elusive Sorbonne professor (Gérard Depardieu) is a connoisseur.
A widely social animal, the professor, he keeps a robustious American film director (John Ashton) in his coterie long after even French critics have forsaken him, the director's lovely wife (Caroline Sihol) is ready to move on to another celebrity, maybe the cartoonist if he is one really, or perhaps the very source of celebrity, the professor.
The cartoonist's girlfriend (Linda Lavin) used to work for Disney, she can draw anything from Mickey Mouse to Mighty Mouse, defends the cartoonist against his daughter's pretensions and also receives an amorous embrace from the professor.
Green as the cartoonist, a long way from home, trying to put a coin somewhere, anywhere, in a card-operated publiphone, "God damn, God damn, God damn!" He wants to go home, the lady of the house (Micheline Presle) likes this particular triste Américain, she's the professor's mother.
The daughter goes back home, the cartoonist stays, on his own express condition that he indulge in no maudlin American-style confidences. This follows on a scene where, lost in the country town on his way to the airport, unable to make himself understood, his drawings win him admiration at a local café-bar. He's old-fashioned personally, démodé and all that, but talent wins out and what's not to like?
The critics could not admit this film, some have shouted it down, but the public didn't care for it either, Resnais' critical insight is too sharp and very advanced, particularly where it concerns itself with the comic strip. A later museum exhibition of American comic strips from their inception to the present, comprising several rooms on a mammoth scale, ended in just the sort of ambience Feiffer's and Resnais' cartoonist could not abide.
Meanwhile, a supremely artful and intelligent film, absolutely hilarious, went begging at the box office but left the truth of its asseverations throughout the press.
Smoking/No smoking
The woman chaste or unchaste. Each has her foibles and her adventures.
The significant form is that supplied by the presence of only one actor and one actress as husband and wife and all the other roles.
A character states his position, walks off and re-enters as someone else, the gardener, for instance, or the cuckolded best friend, or the punkish servingmaid, or the best friend's wife, and so on. The rich humor of the dramatic continuity is abetted by cadences set five days or weeks or years after a scene or sequence, and by introducing repetitions that mirror the entire work in the guise of revisions. Each of the two films is started again several times at an earlier point, a character states a different position in the scene, there is the semblance of a new sequence begun.
All exteriors on a sound stage resembling Providence and Olivier's Henry V. One of the funniest things ever put on film.
On Connait la Chanson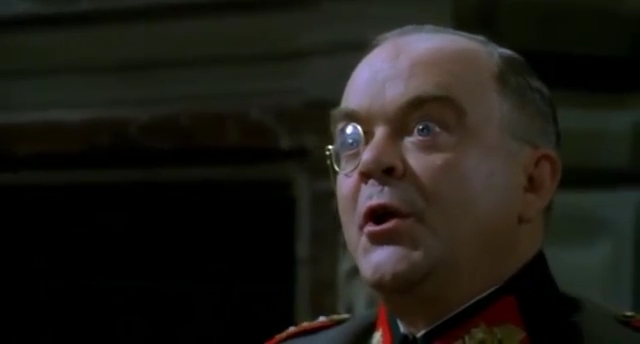 "Hommage à Dennis Potter" évidemment (Same Old Song), and Von Choltitz (cp. Paris brûle-t-il?, dir. René Clément). It opens before the fact like Pozzo preparing his dithyramb, or Calvino (Se una notte d'inverno un viaggiatore), "ça va? Tout le monde est là?"
The general is said to have been of two minds, Le Lac des cygnes for that and Josephine Baker ("J'ai deux amours") as well, "Les Chevaliers paysans de l'an mil au Lac de Paladru", too (a viva at the Sorbonne, cp. I Want to Go Home). Lebensraum is a concern, "a better class of person", that sort of thing.
"An advert for breakfast cereal," cf. Potter's Follow the Yellow Brick Road (dir. Alan Bridges). Mon oncle d'Amérique for the ready characterizations provided by the songs, if they be not the wisdom of the people or mother wit. "My father gave you free rein but it's different now." Thérèse Desqueyroux (dir. Georges Franju) at the next table, "je ne regrette rien." An inspection of the accommodations, the impatient wife back home, shifts and alliances...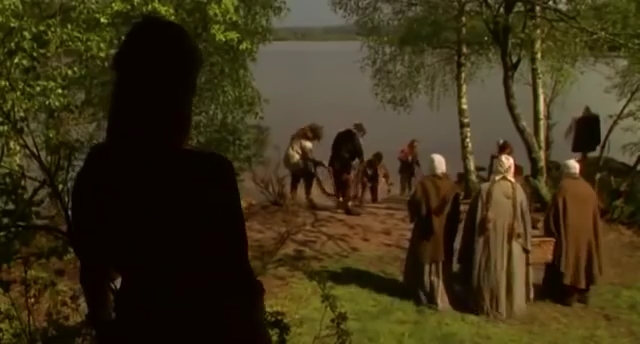 Camille the tour guide, Odile her sister... "The amazing thing about them is their serenity and independence. We can learn from them."
"They'd teach us a thing or two, if only we listened."
"And they're so intelligent! Right, Camille?"
"Uh?"
"Dolphins." Welles' The Lady from Shanghai, an octopus there, here une méduse. Pecking orders, culture and kultur. "What am I doing here? If I leave now, I'll look like..."
"You don't know anyone..."
"No, I feel really uncomfortable."
"Why did you come?"
"I didn't want to. But I came."
"Oh, right. It's not simple, is it?"
"Anything but."
"Eat something, like me. It keeps you busy, it makes you look unconcerned. I eat all the time at parties."
"I'll eat then."
"Resist," says the song, "show the world you exist!" Even the octopus. "How long does depression last?"
"I don't know... Mine has lasted four years."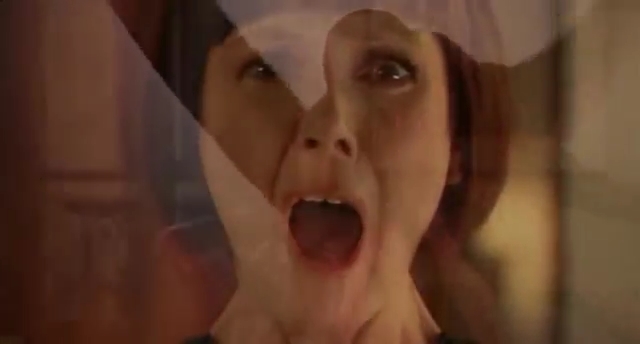 Seven Césars, Best Film, Best Screenplay, etc.
Gérard Lefort (Libération), "inouï, superbe, excitant, génial, bouleversant, drôle," citing Truffaut (La Femme d'à coté), "j'écoute uniquement les chansons parce qu'elles disent la vérité. Plus elles sont bêtes, plus elles sont vraies. D'ailleurs, elles ne sont pas bêtes. Qu'est-ce qu'elles disent, elles disent: Ne me quitte pas... Ton absence a brisé ma vie... ou bien Sans amour on est rien du tout." Stephen Holden of the New York Times, "what does it all add up to? Not a whole lot." Lisa Nesselson (Variety), "unpretentious pic". Marjorie Baumgarten (Austin Chronicle), "sadly... nothing but a trifle." Mick LaSalle (San Francisco Chronicle), "a pleasant bit of fluff." Time Out, "that clichéd passions simmer beneath the blandest exteriors." Daniel Eagan (Film Journal International), "oddly inconsequential". Jonathan Rosenbaum (Chicago Reader), "a comedy about real estate and class differences." Trevor Lewis (Empire), "most whimsical and charming". Film4, "French whimsy".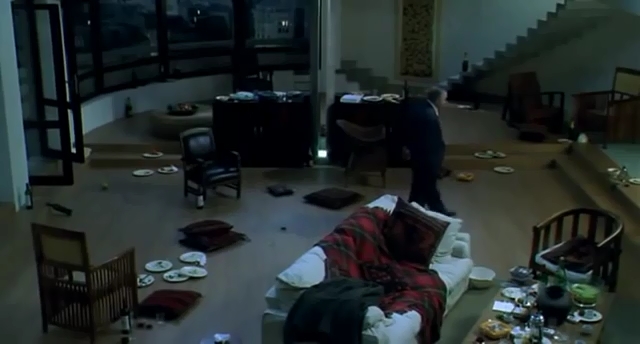 Pas sur la bouche
The digital intermediate.
It's the American husband who wouldn't be kissed on the lips.
Au contraire, the Frenchman is frank.
An operetta written in 1925 serves the turn brilliantly, but for the muddy colors.
Long takes in the musical numbers, the title tune for example.
As funny as a Lubitsch.
Cœurs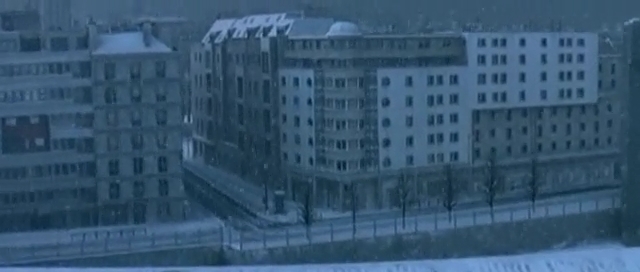 On Connait la Chanson resumed, even the "pile of dishes". The fraudulent immeuble is a CGI with snow falling. Char and Bonnefoy have the image of snow falling famously, even in Paris, cp. L'Amour à mort. "Avec la lente neige descendent les lépreux." Private Fears in Public Places. Mark Snow score.
It ends in a tacit question posed directly to the camera in the earlier film, its title, and again as with Last Year in Marienbad there were no critics not found wanting even in France, where to be sure they'd heard that song before.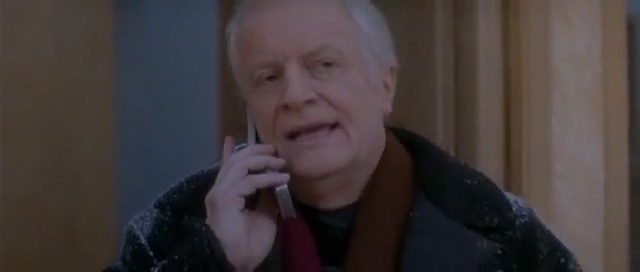 The bedroom is partitioned, cf. Capra's It Happened One Night. A videotape of ces chansons qui ont changé ma vie, "une émission présentée par géraldine castellani... habillée par Sarah Rose et coiffée par Joyce Inzenose", with an architect and journalist who preaches "on a daily basis to defend the homeless and the underprivileged."
A veritable Lubitsch, The Shop Around the Corner. The patience of the saints (cp. La Symphonie pastorale, dir. Jean Delannoy). "A career soldier... buck stopper."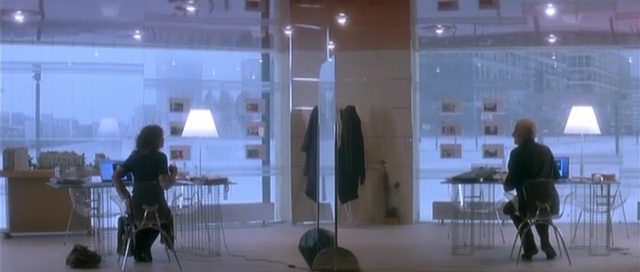 "God expects you to take up the challenge and resist. That's why he sends you these trials." The rat-maze dwelling of Mon oncle d'Amérique. "The curse of our times." Ode to videotape. "The hub of the universe," a hotel bar (cp. Hiroshima Mon Amour). "Onward Christian Soldiers". An Aged P.'s complaint. "The Long John Silver Suite... GSOH," Rue Oberkampf. Daniel and Lionel, Martin and Sophia, Daniel and Gaëlle, at which point it may be observed that, critics having altogether overlooked the point of Same Old Song, Resnais dispenses with music on this occasion, to what avail we shall see. All's Well That Ends Well, "we just changed our minds, that's all."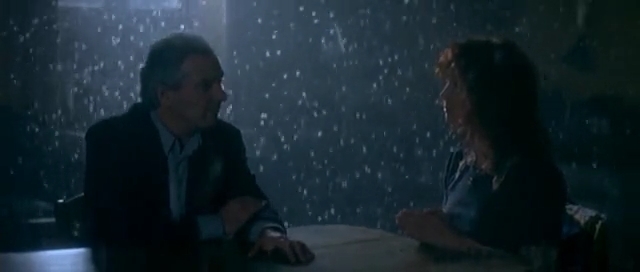 Manohla Dargis of the New York Times, "six heavenly bodies as seen through a mighty telescope." Jay Weissberg (Variety), "beyond fests, it's hard to see where the pic will play except in Paris itself." Jim Ridley (Village Voice), "a king-sized box of Hollywood soapflakes." David Edelstein (New York Magazine), "for its two sublime hours, all we need of the world." Jonathan Rosenbaum (Chicago Reader), "dark, exquisite, and highly personal". Ruthe Stein (San Francisco Chronicle), "episodic French drama". Peter Bradshaw (Guardian), "a real oddity... well-intentioned... stagey, creaky, clunky... never at any point does the story take wing or take life... neither comic, nor tragic, nor tragicomic... entirely inconsequential." Geoff Andrew (Time Out), "genuinely enchanting entertainment." Catholic News Service Media Review Office, "spiritually profound". Jeff Vice (Deseret News), "a little artificial."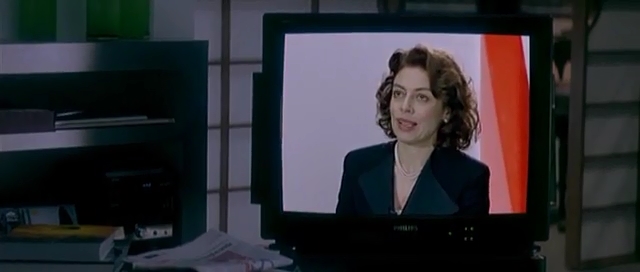 Les Herbes folles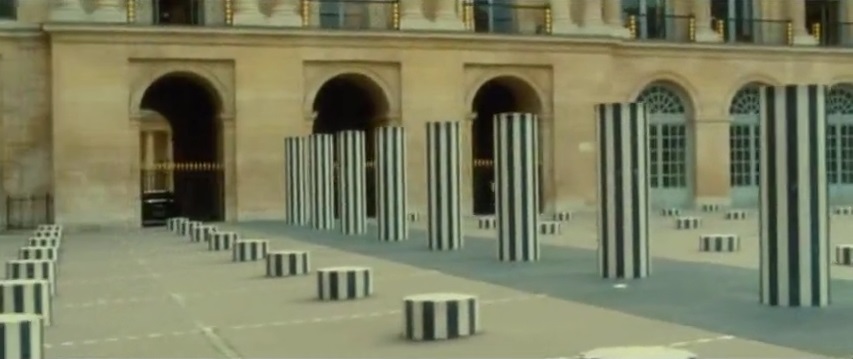 A woman whose feet aren't ordinary, who has to go out of her way to shop, "rien de vraiment capital..."
Wild Grass. "It's bound to stop in the end, it's exhausted. Just like me." A shop full of wristwatches ticking, payment in euros, mall cops. A certain provocation, the thought balloons of I Want to Go Home, filmed not drawn. "He had no rights. He couldn't even vote, but he didn't mind that." A Sartrean tang, "he'd waited his whole life to stop thinking, at last, about anything."
Of course it's the war, les flics celebrate a promotion. Hommage à Hélène Boucher. The answering machine. Sabotage, "nothing serious, but it's taking on such proportions." A visit from the police, "such things happen."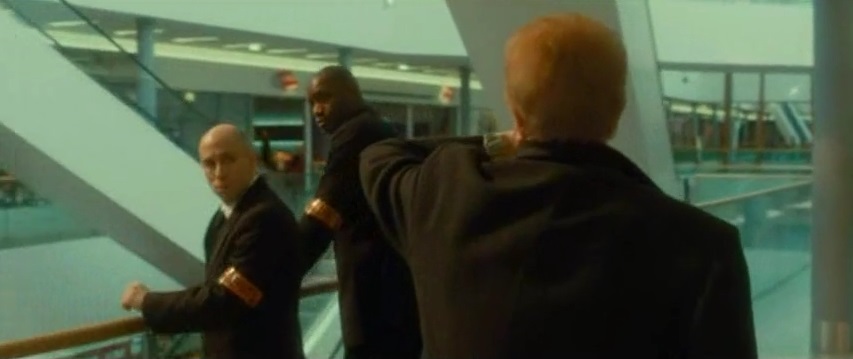 "Un monde. Un fossé. Et puis, leur point de vu sur les hommes." One is well out of it (Robson's The Bridges at Toko-Ri figures prominently), "war is like that." Un vrai Spitfire.
Qu'elle aille au diable, Meryl Streep! at the Théâtre du Rond-Point. The raised hand in the dentist's chair. An unexpected opening at the front. "A perfectly banal incident, something commonplace. But sometimes the commonplace, the banal, can lead to, what? We shall see." Something on the order of Pinter's "brandy balls" (cp. La Vie est un Roman).
"Never mind," says Flaubert, "we shall be truly loved."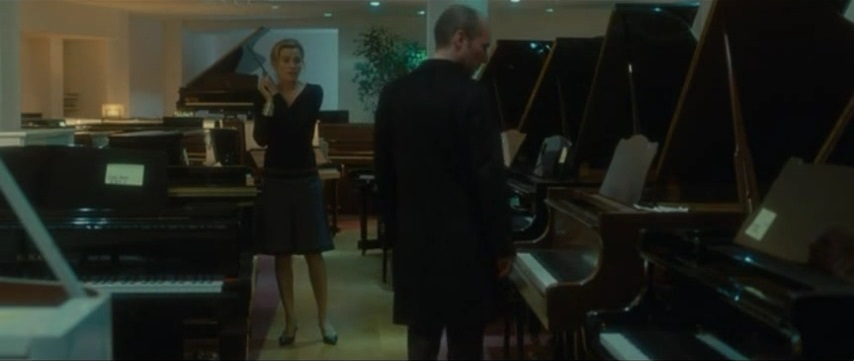 Stephen Holden of the New York Times, "a dialogue of the ego and the rampaging id." Jordan Mintzer (Variety), "Alain Resnais continues his career-long experiment in filmmaking... playfully flamboyant melodrama". J. Hoberman (Village Voice), "insufferable". V.A. Musetto (New York Post), "a tale of l'amour fou." Ty Burr (Boston Globe), "playful unto tediousness." Roger Ebert (Chicago Sun-Times), "carefree and anarchic." Rene Rodriguez (Miami Herald), "the year's most enjoyably baffling movie". Chris Hewitt (St. Paul Pioneer Press), "bananas". Kerry Lengel (Arizona Republic), "how long are they planning to beat the horse of existentialism?" Mick LaSalle (San Francisco Chronicle), "the worst kind of avant-garde film." Tim Robey (Telegraph), "fiercely odd yarn". Jason Solomons (Guardian), "tiresome whimsy." David Jenkins (Time Out), "joyfully skittish farce". Anton Bitel (Film4), "a mannered farce and a flight of fancy." Jennie Punter (Globe and Mail), "may set your head spinning".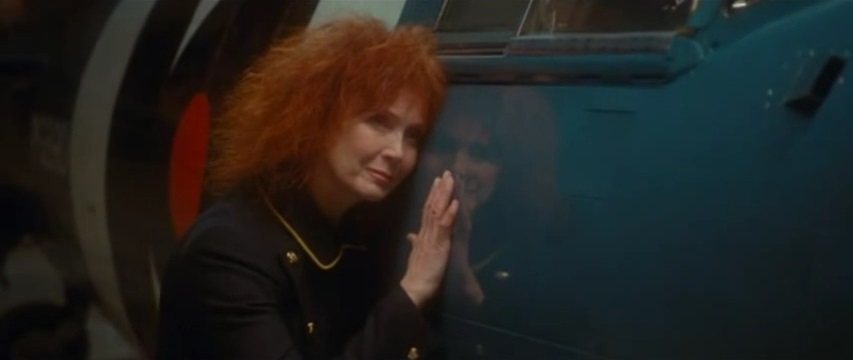 Vous n'avez encore rien vu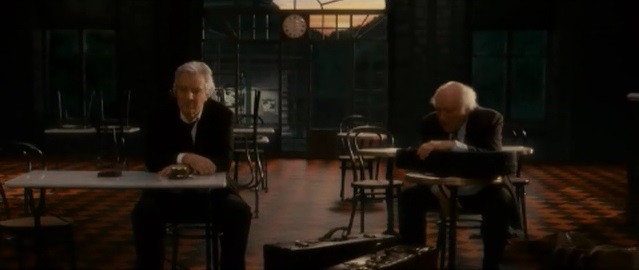 The recorded will (Metzger's The Cat and the Canary, Robbie's "The Adventure of Veronica's Veils" for Ellery Queen, etc.), the late playwright of Eurydice, actors in the various roles over the years are gathered by his "sacred wish". They are to view rehearsal footage and permit the Compagnie de la Colombe to perform the play or not.
Anouilh's Eurydice, also Cher Antoine ou L'Amour raté.
Orphée et son père, poor, fiddling and harping for sous. The gathered performers chime in with their lines. Eurydice's mother a touring actress, "you're not much of an artist."
Peter Debruge (Senior Film Critic, Variety) identified this as "a downright stodgy piece of material" that "doesn't really warrant this sort of attention" (not the Senior Drama Critic), therefore much ado about nothing. Peter Bradshaw of the Guardian gave the date of the play as during the Occupation and said "the film is prolix, inert, indulgent and often just plain dull... a stately and self-conscious piece of work, though with a quaint kind of elegance and poise." Todd McCarthy of the Hollywood Reporter described Anouilh as "eminent" but thought the film "could have achieved more resonance" as A Chorus Line, with "the interpersonal histories of the actors". Actors act, it is their métier. Rehearsals are not their finest hour. A little Musset. The lovers eject the actress and her leading man, "something very serious is happening here." An amusing dialogue with the screen (cp. The Purple Rose of Cairo, dir. Woody Allen). "They were so ugly, weren't they? So ugly, so stupid."
"Forget about them." A.O. Scott of the New York Times described it as "a thought-experiment driven above all by emotion." And, au contraire, Gary Goldstein of the Los Angeles Times found it "unexpectedly resonant," so there. Geoff Andrew (Time Out), "wise, witty and thought-provoking." A digital train passes in the night. Eurydice has a lover in the troupe. "Questions can be terrible weapons." Orpheus leaves the road. "Je ne pars pas, Papa... je ne prends pas ce train."
"Je te maudis. Ça te coûtera cher." Orpheus and Eurydice are alone, "trop pauvres, trop nus, it was unfair having to risk everything at once." The title is from Al Jolson in The Jazz Singer (dir. Alan Crosland). The fatal words, "c'est difficile," spoken in sleep, "comme une personne comme il faut." Her agent mocks, "une fille extraordinaire!" After her death he asks, "what was she doing on the Toulon bus?" After all, Resnais might say, we can't all be Cocteau. The train again, "death, alone, is a friend." Again the train, "are you there?" After all, as Char might say, "at daybreak we'll be free." Alain Cuny was the original Orpheus in 1942, Lambert Wilson played the part fifty years later. "Accept being happy. Please..."
"I can't, some words must still be said." The train. It takes all sorts in the theater world (cp. Rossellini's Roma—città aperta). "It's a mischievous title", wrote Jonathan Romney in Screen International, "nowhere near as barmy as his last feature... cerebral... unapologetically rarefied—indeed, somewhat academic... unashamedly experimental... slippery". Eurydice and her mother are Les Deux Orphelines of Griffith's Orphans of the Storm, on tour. As in Melville's films, blackmail and bribery, the "lever of love", are central to the dilemma. The rest explains itself, if explanations were needed for the profession. The train yet again... Perpignan, center of the Dalian universe, "deux euros supplémentaires".
Rimbaud's Nina, "et mon bureau?"
Aimer, boire et chanter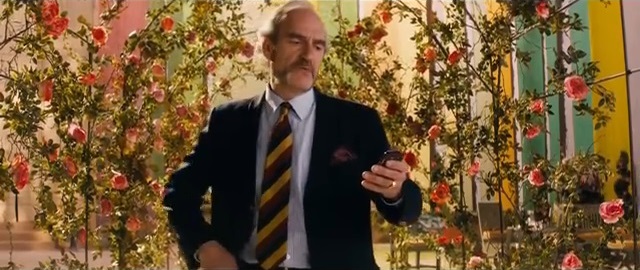 The little play and its everlasting George, Relatively Speaking, a digital film (cp. Pas sur la bouche). "George chose one path and I took another. He stayed here. He married a fellow teacher, Monica. Whilst I—I met Tamara and made some money. We had Tilly, then came back here. But George stayed loyal to our old dreams and ideals. Whereas I—I sold out! But he never criticized me, never accused me—of selling my soul."
Question of marmalade, film britannique (Life of Riley). The title of course means "Wein, Weib und Gesang", featured in the score. "Ce bruit de journal froissé, ça me rend folle." Spring to winter, day into night.
"Comme ils disent dans les westerns, ça fait longtemps que les caravanes ne passent plus par ici." Yorkshire (Steadicam), cartoon drawings, stage settings. Little arias in medium close-up with crosshatched backgrounds, even a sigh. A call received on le portable in one's pocket. "Allo. Oui. Oui. Non. Oui. Oui oui—non non. Non! Je te dis que oui! Mais oui, oui! Merde!" Cf. Lumet's Bye Bye Braverman.
Stephen Holden of the New York Times, "neither especially profound nor riotously funny." Scott Foundas (Variety), "if Resnais had gone into the culinary arts instead of the cinematic ones, then surely he would have emerged as a molecular gastronomist avant la lettre, whipping up foie gras-flavored cotton candy as if it were the most normal thing in the world." Kate Muir (The Times), "unbearably boring and mannered." Jordan Mintzer (Hollywood Reporter), "exposing the fraud that lies behind classic narrative structures." Jonathan Romney (Film Comment), "what's fascinating is the amount of formal mischief that Resnais whips up." Film Journal International, "an accessible, organic whole in spite of all its disparate parts and contradictions, making it an original and entertaining bouquet for the fussier among art-house fans." Michael Atkinson (Village Voice), "a Wodehouse wannabe." Peter Bradshaw (Guardian), "amiable but minor." David Parkinson (Radio Times), "comedy of bourgeois sexual manners". Richard Brody (The New Yorker), "lighthearted and free-spirited". David Ehrlich (Time Out New York), "life is but a long rehearsal for a play that no one will ever see..." Ben Sachs (Chicago Reader), "the universal struggle to create personal meaning in lives bound by social convention."