Rockets Galore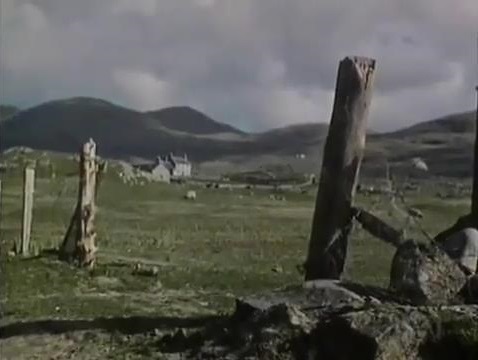 A certain island (Whiskey Galore, dir. Alexander Mackendrick) and the Arms Race.
They have their own language (Duncan Macrae speaks it in verses), it's another country like the past, the invading Air Force has a naturalized Kraut boffin and money for a development, "Ministry of Protection" pidgin, that (cp. Up the Creek, dir. Val Guest).
Relph is nothing if not alive to the implications "many and various."
The bulldozer and "the wee fairy folk."
"They are telling you that we must remove from our homes to make room for these messengers of death, and this is being done in the name of progress. That sort of progress began when Adam and Eve were evicted from their croft, because they thought they knew better than the Lord! That sort of progress will never be countenanced by the Lord!"
Dr. Hamburger's wee bairn the Thunderbuzzard, "a hovering rocket" (cp. Deal of the Century, dir. William Friedkin, a brilliant, comprehensive study). Strike me pink, a rara avis.
A fast and furioso comedy beyond the critics' scope and range.
Howard Thompson of the New York Times, "this pleasant, perfectly harmless import." Time Out, "a rare attempt at whimsy by social drama stalwarts Relph and Dearden." Britmovie, "fails to capture the charm and satirical humour of the original." Halliwell's Film Guide, "amiable but disappointingly listless".