Sherlock Holmes and the Voice of Terror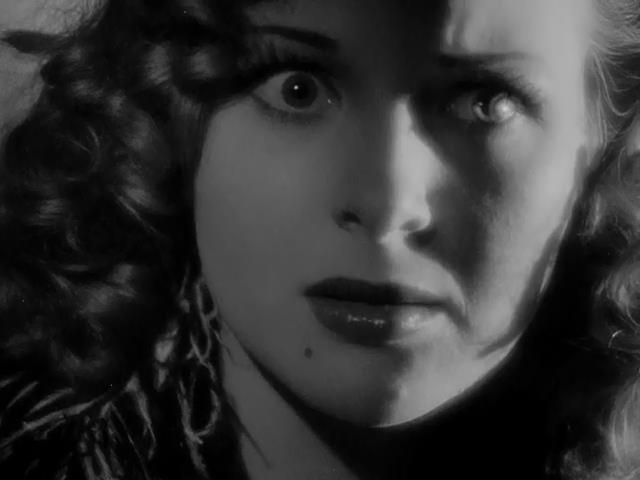 Something like Stockhausen's frequency analysis of Webern is practiced by Holmes on the Fifth Symphony of Beethoven in response to a request from the Intelligence Inner Council for assistance in dealing with the endless clamor from Nazi Germany foretelling, initiating and announcing British disasters on the basis of only the most perfectly guarded information.
This is entirely in Rawlins' line, as will be seen. "This is still a free country, a man may walk where he pleases." Holmes in Limehouse, cp. All Through the Night (dir. Vincent Sherman), even Casablanca (dir. Michael Curtiz), ultimately The Long Good Friday (dir. John Mackenzie). "The knife-throwers of Hamburg are extremely expert."
"I don't think we're safe."
"No-one in the world is safe now, Watson. Least of all us." A 1932 murder. "It's criminal, I calls it. I ought to be shot."
"Perhaps some day you will be." Extremely beautiful cinematography, film noir chiaroscuro, by Woody Bredell.
A pre-recorded message each time, Holmes deduces, made in England. "Crimes against the Third Reich."
"A brilliant record of rapacity, cruelty, torture, deceit and murder."
An echo of Kane in Florida the year before (earlier Menzies' Things to Come).
The Gauleiter's dream. "What if this was no dream? What if it was prophecy? What if all this comes to pass?" Liverpool, Croydon, Birmingham... and a diversionary tactic. Sir Evan's ploy recurs in Harper (dir. Jack Smight). "You see, gentlemen, the Germans plan well in advance." The bomb-damaged church of Mrs. Miniver (dir. William Wyler), in "a deserted fishing village on the Channel."
Bosley Crowther of the New York Times, "cheap advantage of the present crisis... throws suspicion on Britain's administrators... betrayal of trust." Leonard Maltin, "least impressive". TV Guide, "offended many... was generally regarded to be among the weakest". Bruce Eder (All Movie Guide), "promises (and subsequently delivers) mystery and thrills several layers deep."
Ladies Courageous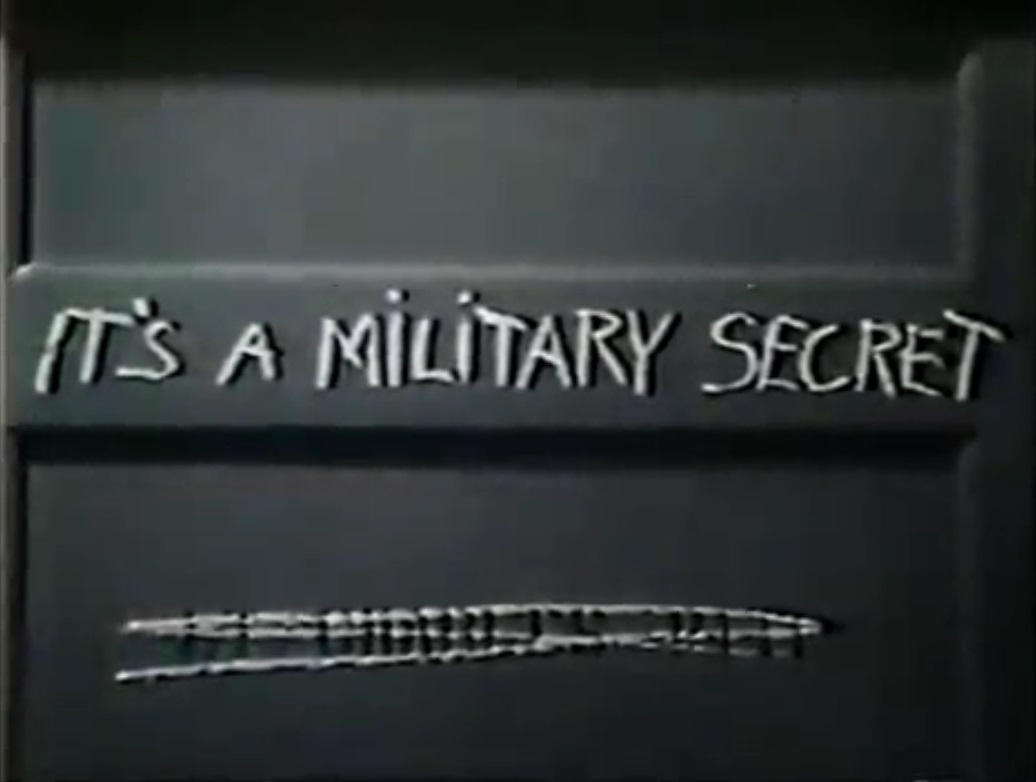 The need for materiel, especially planes, is seen to be urgent in a battle fatigue case on the streets of Washington straight from Guadalcanal, "one of the first".
Hence the Womens' Auxiliary Ferrying Squadron, Air Transport Command. Rawlins' brilliant style is the very thing.
An aerial view of home... "a crazy, egomaniac stunt." A husband in China, "women used to sit here years ago and watch for ships to come into that harbor, didn't they? Generations of women."
"That's what they say, darling."
"They'd watch for a long time. Months, even years maybe. Sometimes they almost gave up hope."
A setback for the squadron. "Domestic orders—that means we'll be in those Maytag Messerschmitts for the rest of the war." No job for seekers of glamor. "What's glamorous about sitting up all night in a jam-packed airliner, eating when you can, sleeping when you can, 'cause you're liable to be yanked out on another flight and you've just come back from one, delivering ships on the nose, learning as fast as you can, taking everything they can give you and asking for more?" A washout and a new designation, Womens' Airforce Service Pilots.
T.M.P. of the New York Times, "will give many moviegoers a very bad impression of our women pilots." Leonard Maltin, "hackneyed script and situations..." Hal Erickson (All Movie Guide), "one of the more successful wartime morale-boosters." Halliwell's Film Guide, "propaganda potboiler."
Dick Tracy's Dilemma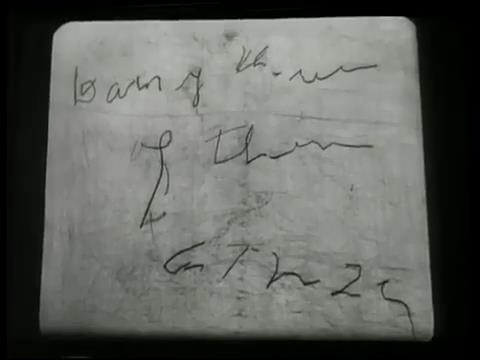 Chester Gould's underworld portraits (and Tracy) to the life, the essentials of crime, a leaf from Dr. Mabuse's book (out go the lights, he alone with a flashlight, cf. Dassin's Topkapi).
Where was Tracy when the lights went out? The Blinking Skull. "Pennies for a blind old man?" A veronica for discerning, from Hawks the watchman. "Three daisies, now we're getting into poetry." Barrymore no less, one Vitamin.
A fence on Hemp St. Fur heist, homicide. "The rest is hist'ry." Marks on a dial. "This is The Claw, eah? Then go scratch yourself!"
Honesty Insurance Co., "the combination on that vault," property of the proprietor, double-dipping. You'll always find the missing merchandise at J. Adams Junk.
Vitamin is Sightless, "prithee, a random shekel for a myopic mendicant. Peasant!"
"Come again?"
"Come again? I haven't left!" The thespian's art. "Dear me, doesn't anyone understand English, anymore?" Power restored, as it were, and a badge for the bard. "Cannons to right of them, cannons—"
Dick Tracy Meets Gruesome
It opens with the original drawings and, after a flirtation with a zombie theme, utilizes a cinematic device to anticipate "A Kind of a Stopwatch" (dir. John Rich for The Twilight Zone). An unusual sense of humor develops into an original, analytic view of the press cracking wise.
Rawlins is a superbly organized director, whose ease in quick tight spots can be seen in the night car chase and in his constant, rhythmic invention (with a fleeting reference to an earlier RKO picture's incinerator). Boris Karloff plays the ambitious hired help of a scientifically-minded gangster, with Sean McClory as an Irish cop, Lex Barker in a bit, Skelton Knaggs in a somewhat less monstrous role than the assassin in Terror by Night (dir. Roy William Neill), and a great gag ending.