....Can Heironymus Merkin ever Forget Mercy Humppe and Find True Happiness?
The title seemed "just too long" to Canby of the New York Times (and Ebert of the Chicago Sun-Times made fun of him for it) because he simply hadn't a clue what it was meant to signify or what the film was in aid of, not a one, "as self-indulgent as a burp" was news that's fit to print (Ebert hadn't either, but admired the effort, "a good act while it's onstage").
The life of a great artist considered in retrospect on the totally mundane circumstance of his fortieth birthday (G.B.S. made fun of Pinero for that), in which several major conundrums are solved, not least of which are critics in themselves and in their effect, i.e., "The Princess & The Donkey".
Bergman and Fellini are intelligently and usefully brought into play.
"Obscure and pointless", says Halliwell's Film Guide, citing low points in the careers of Rex Reed and Michael Billington (Illustrated London News) to make the case.
Summertree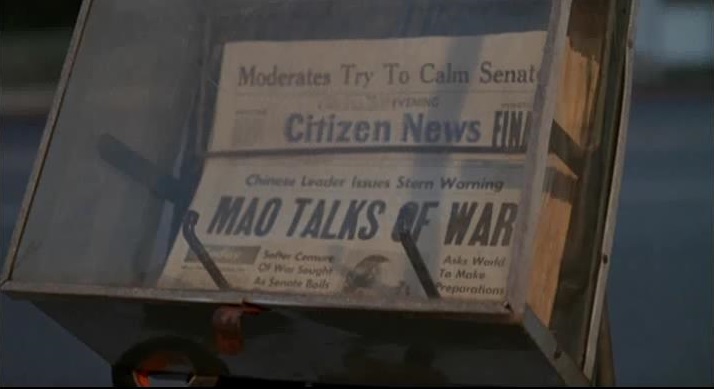 The key of analysis is provided exactly by Stuart Cooper's Overlord a few years later, here the monster is Mao. The structure gears this up on a bed of Dmytryk's Till the End of Time more or less rigorously adhered to for the comparison, a countertheme is provided by Lubitsch (That Uncertain Feeling) to prepare the disastrous consequences.
Roger Greenspun of the New York Times, "a bad movie." TV Guide, "dated, heavy-handed... highly contrived family melo". Hal Erickson (Rovi), "compendium of 1970s movies cliches." Halliwell's Film Guide, "well-made, rather tedious".