The Captain Manzini Grand Prix
My Mother the Car
A view inside the boardroom of Manzini Enterprises ("Beverly Hills, New York, Moscow").
The plan is hatched there to duplicitously gain the Porter in a footrace with England's champion walker.
Manzini's "writing instrument" with its screw-on screw-off cap is neither here nor there.
Hey Lady, Your Slip Isn't Showing
My Mother the Car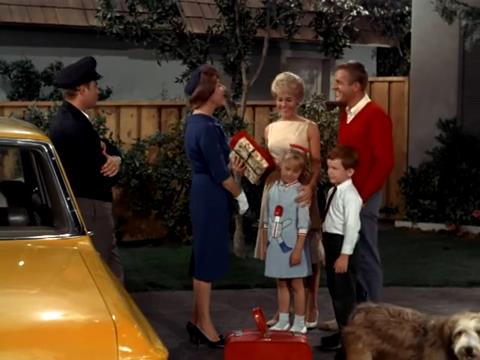 The mother-in-law and Manzini. "Well, I see he's still, uh, driving you around in this, uh, autotrocity."
The cow can't jump over Moon.
"Oh, Captain, how nice to see you out of a garbage can!"