Makers of Melody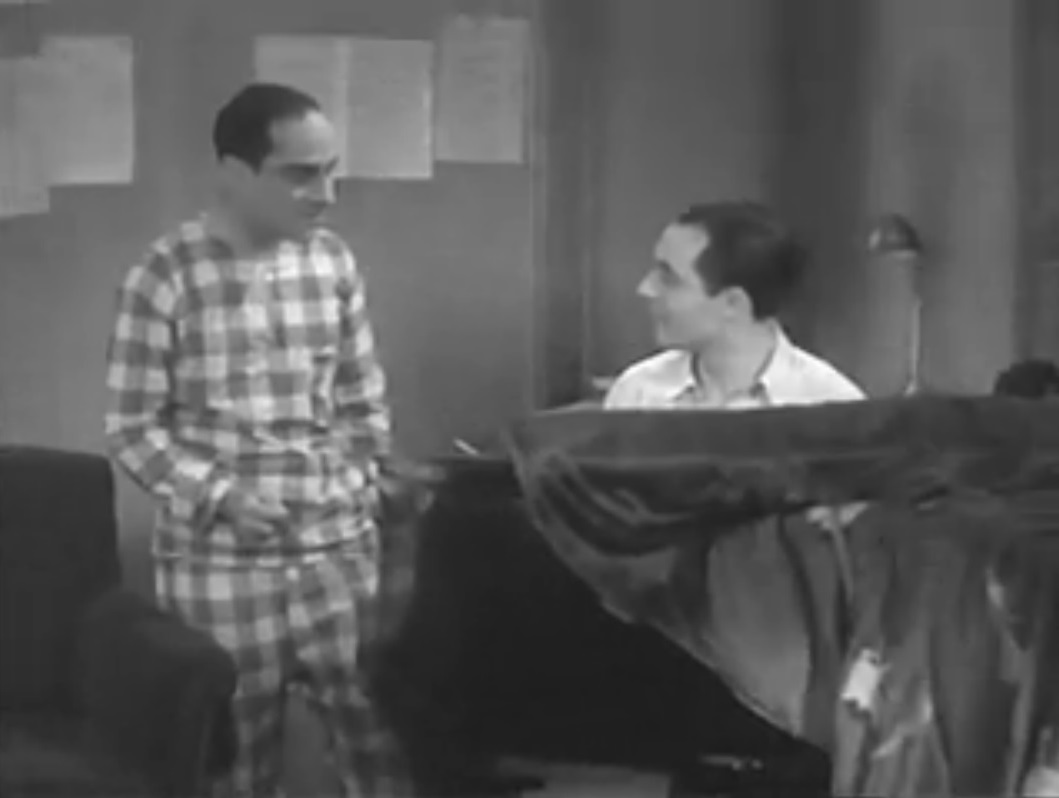 An interview with Rodgers and Hart, under the gun for their new show.
How they wrote two-tree of their numbers, in despair, in a heat wave, in Washington, D.C.
"Manhattan".
"The Girl Friend".
"The Blue Room".
Genius, as they say, at work.
Stephen Holden of the New York Times, "a bizarre 1929 two-reel film... absurd, scripted banter."
The city's noises cannot dispel
The dreams of a boy and gell...