On the Night of the Fire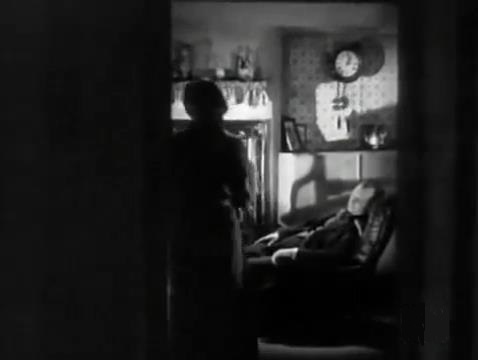 Not a surgeon but a barber with ambition and a wife in debt to the draper, carrying Flaubert to Newcastle.
From the author of Odd Man Out (dir. Carol Reed).
Screenplay by the director and Terence Young and Patrick Kirwan, Günther Krampf cinematography (Erwin Hillier camera), Terence Fisher editor, Miklos Rozsa score (Muir Mathieson conducting)
Bosley Crowther of the New York Times, "too self-consciously solemn and pretentious." Variety, "absorbingly entertaining." Halliwell's Film Guide, "dour".
Theirs Is the Glory
Probably the greatest war film ever made, not only because of the unique circumstances of its making, but the supreme genius and skill applied to every second of it.
Survivors of the British military operation at Arnhem do what they did, one year later for Hurst's camera, and only what they did, no actors or drama, all told as seen or lived through, two war correspondents bear witness.
Attenborough's analysis of the broad situation in A Bridge Too Far is decades away, these are the chaps landed in it for a holding action that stretched beyond expectations to the absolute limit and snapped back in a fighting retreat like Dunkirk all over again, therefore it is a tale of the greatest heroism, pluck and valor amid terrifying losses, and the filmmakers are quite conscious of the fact.
Because it is as it was, it is absolutely perfect, exactly, as far as it could be.
Scrooge
Scrooge's business dealings are exposed as the archetype of the global trader, who deprives his countrymen of decent wages in order to sell them overpriced sneakers manufactured with overseas labor paid charity wages. Hurst's resources are a classic British chiaroscuro, a Wellesian depth of focus, and a very droll camera on Dickens' divine comedy.
Malta Story
Hurst has the pivotal role of describing the Mediterranean war from the island situated between the Axis 58 miles away in Sicily and Rommel in North Africa.
This is surprisingly similar to the Pacific war in its immediate view, exactly like Guadalcanal by dint of constant enemy attacks, constant airfield repairs, constant shortages, constant action.
Yet every type of engagement is seen, destruction of ancient cities defended by Spitfires as in Britain, attacks on convoys as in the Atlantic, the siege as in Russia.
Men have to be spent, you pays your money and takes your choice, these are the two main considerations apart from the dilemma at hand.
One of the most brilliant, profound and able directors, Hurst.
Variety grasped the idea at once. As for the New York Times reviewer, one "A.W.", an irritating bore, advances have been made since his day, but soldiers have had to use wax paper at times.
Hurst's perfect technique is exhibited from the first, with a certain number of process shots using a second unit on location, which latter fact is significantly complained of by Time Out Film Guide.
The Mau Mau attacks are sufficiently horrible, the response very weak and paltry, moreover the divided British are facing a divided Kenya not all of them are on friendly terms with, and so the matter limps along rather gruesomely, which is by way of being the point.
The Mau Mau are a tribal gang that deals in forced indoctrinations and ghastly massacres, the story is very close to Brooks' Something of Value and especially Oboler's Bwana Devil (Hurst's title is the name of the local Mau Mau leader, who hates the white man).
His and Hers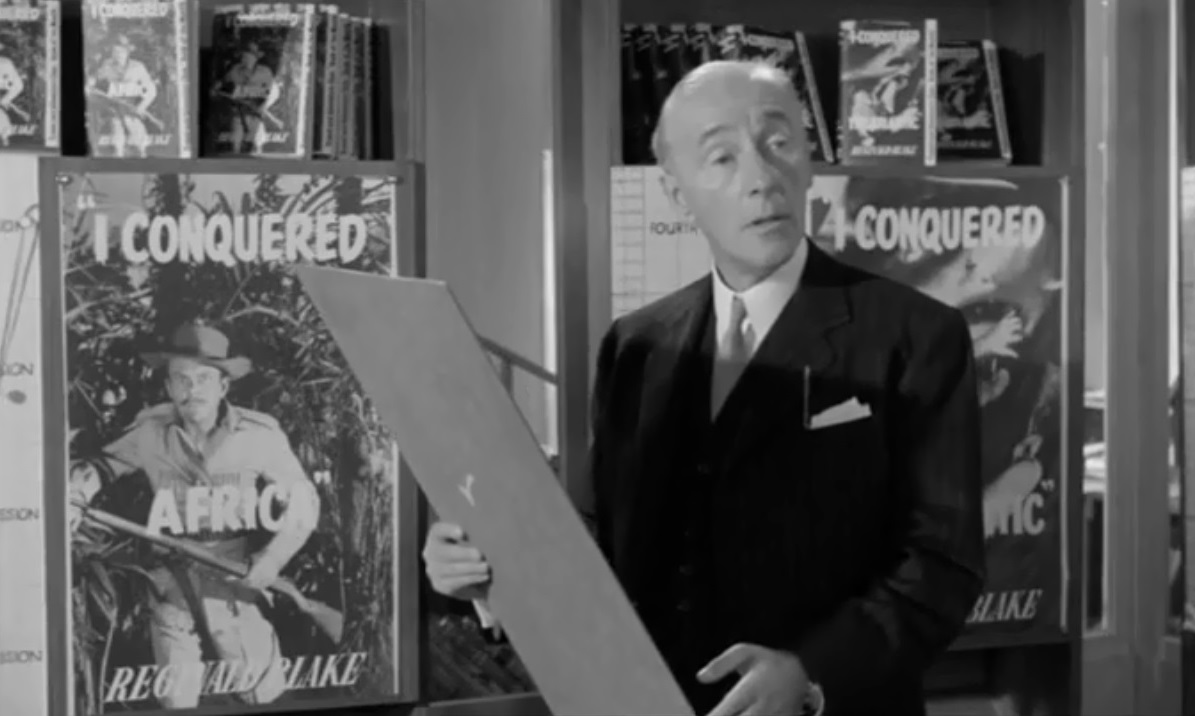 Reggie of the Sahara strikes a domineering note at home (Terry-Thomas paying homage to Robert Newton, "may all your wives be fruitful") that tears it. Worldwide publicity stunts eke out his threadbare travel narratives and bring home the bacon, he goes off the rails in a sandstorm whilst on a walking tour, "it was ghastly, how can I describe it, I know, imagine Manchester, but not rain, sand!" He is writing his masterpiece, I Conquered Reggie Blake, "ah, how little did I know what I was to become in that brief period of time. I was to become more than a writer, more than an explorer. I suddenly understood what Mohammed meant when he said, in his immortal writings—"
The best part of two years before Lean, a steady comic tempo of really admirable rapidity conveys it. Bob Hope pays tribute to the African explorer in Call Me Bwana (dir. Gordon Douglas) a good two years later and then some, Frank Tashlin to the unsurpassable style yet another two years later and more in Do Not Disturb. "Remember Shelley, that's an excellent example, Shelley. His poetry was exquisite, yet in his day, no sale!" She writes the book on him, I Was Conquered by a Middleaged Monster. "So it's to be a fight, is it," the Hoovering maid tells him, "I wouldn't have come here at all but I thought you was dead." Felix McGregor ("you can call me Sandy") the Continental film producer offers to buy his new book "unread, unseen... I'm going to sink a picture right now that will make Ben-Hur look like a trailer." The Blakes divide the house between them by lot, out of his bowler (the author in his kitchen is a triumphant memory of George Stevens' Woman of the Year).
Question of not destroying the chap utterly with an exposé and a divorce. Question of a French lady photog met on the sands, in league with the McGregor, finessed by the publisher. One of the great beatnik poems at "a party going on in Chelsea that sounds like fun," lisped in numbers by Oliver Reed,
Life is long, they say, and I answer,
life is a junkie's dream lying frozen in a gutter.
The little nipper treats his manuscript like Carlyle's char, "the old magnificent Reggie Blake" is found in his letters, he takes the point of her book laughingly, and there's an end, but for the gift wives from the Sahara via B.O.A.C. and the publisher's cut.
Co-written by Stanley Mann, settings Peter Proud, cinematography Ted Scaife, score John Addison (conducting).
Raphael Abraham (Financial Times), "screwball-lite". Radio Times hasn't the foggiest either, "Reggie is forced to put himself in a number of bizarre situations..." Eleanor Mannikka (All Movie Guide) lollygags, "scattered, slightly anarchic and uneven". Halliwell's Film Guide brings up the far distant rear, "a film of almost no substance at all."
The Playboy of the Western World
He gives the loy to his own da "in Kerry and in Mayo", where the "villainy" of the place "and the fools that is here" satisfy his curiosity about the world, a priest-ridden hamlet on the sea.
The scandal of the age in Dublin, where it was thought to be detrimental to the Irish.
Filmed on location to great effect "at Dingle Bay in the Kingdom of Kerry, Ireland".
TV Guide, "a powerful, insightful, and witty examination of hero worship and the mentality of a mob adapted from a play by Ireland's greatest playwright."