Circus of Horrors
Hayers' account of the Second Thirty Years War, which lasted from 1914 to 1945 in Europe, with especial reference to Franju's Les Yeux sans visage for the æsthetician who makes over the performers and creates a Temple of Beauty and plans a Helen of Troy for London.
Typically, Hayers' critics have completely disregarded the meaning of the film and contented themselves with remarks on the superficial features it has to offer, partly by grace of Billy Smart's Circus.
Payroll
Newcastle-upon-Tyne, a very precise location. The robbery is a masterpiece of simplicity, despite the precautions taken to prevent it altogether.
And one by one the robbers succumb to death, as though it were Egypt and the pharaoh's tomb or Mackendrick's The Ladykillers.
The mastermind's run over with his own oceangoing yacht.
The widow of a guard does what she can to press the bastards, it was a new firm and meant a better livelihood.
Reviewers like to take a slant on this picture, then say it doesn't come off, yet its admirable qualities are always praised.
It is as brutal as this type of robbery can be, but the surrealist element wins out by showing what it means to make widows and orphans at your pleasure.
Night of the Eagle
The American eagle.
An analytical version of Le Borg's Weird Woman from the Inner Sanctum, manufactured by Beaumont, Matheson & Baxt into a Cold War extravaganza on a coldly skeptical Englishman who cannot bring himself to believe in witchery and superstition.
A magnificent masterpiece, scarcely understood but admired as it were in spite of itself by many a critic, which rather tends to defeat the purpose in a way, does it not?
The Trap
This is La Belle et la Bête translated onto the Canadian West Coast around 1850. The highly intricate construction is primarily the marvel, as it does the work required before filming to isolate the characters properly, so that Variety if it saw nothing else saw the acting.
There is a good deal of work to do, the raw town has a saloon and shops and nice houses that have chandeliers for candles with glass globes, the steamboat comes once a year bringing mail and wives sprung from jail on the American East Coast at great expense.
The girl is not one of these but a Montana foundling struck mute by a Blackfoot massacre. Jean la Bete, whose mastery of hunting and trapping is unequaled, gives all his gold for her, and without knowing it saves the family fortunes.
He laughs at rapids, in his canoe. His bête noire is "old Adam bear" (cf. Renoir's The Southerner). Her name is Eve, he calls her Little Rabbit.
The Southern Star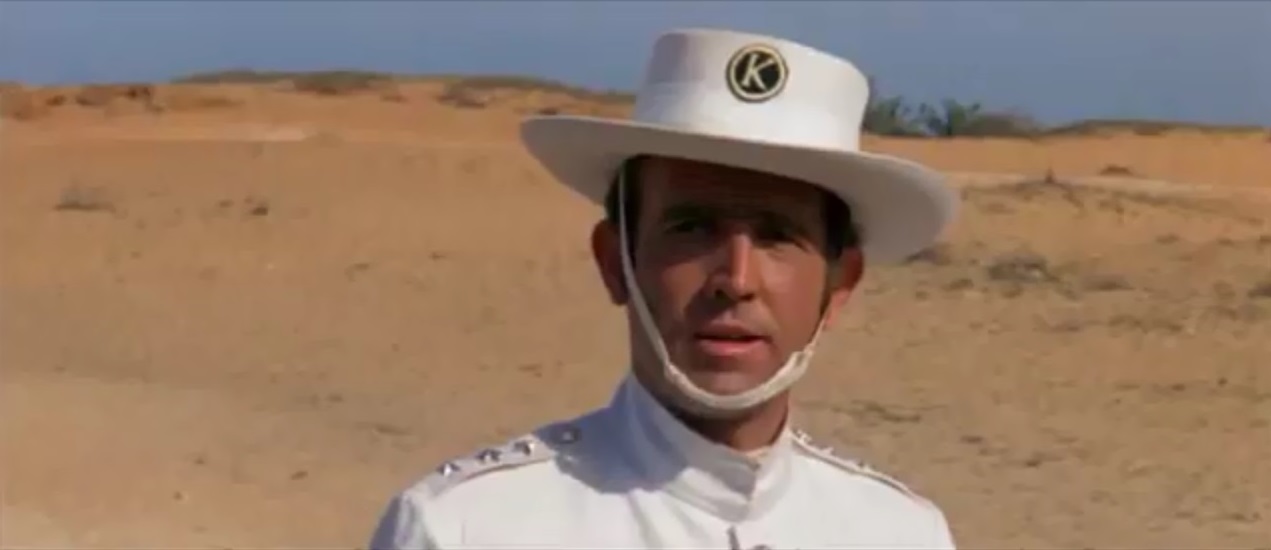 "... all 550 carats of it, and here it is, the surprise of the party, the biggest diamond in the world!"
"French West Africa 1912". Fritz Lang borrowed the Kane initial for his newspaper magnate in While the City Sleeps, Welles takes it up again with a private security force and a game of draughts from The Stranger, "please make a move, I'm thirsty."
"I don't know this game."
"Your ignorance, my dear Andre, is my bliss." Hendry and Andrews, from Lumet's The Hill.
There is a pretty daughter, she has a fiancé, a villain is about blowing up train tracks, which makes for a ruse. Home Olga, as Beckett says.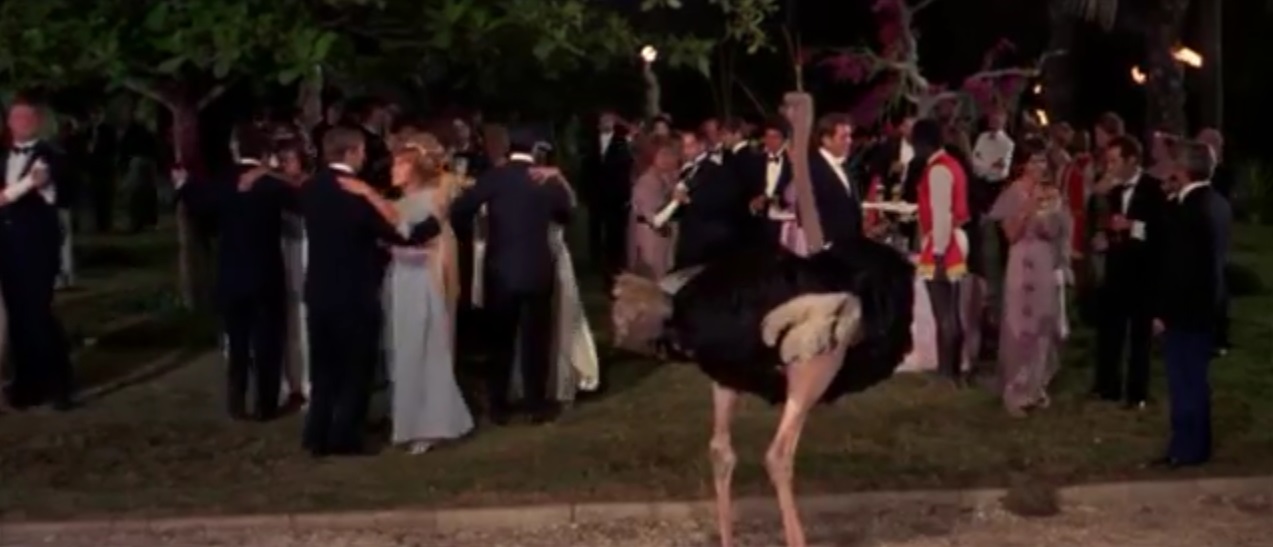 Pursall & Seddon screenplay from Jules Verne, Technicolor and Techniscope cinematography Raoul Coutard, score George Garvarentz. National Ballet of Senegal (parodying the entertainers in Citizen Kane), where it was filmed.
A.H. Weiler of the New York Times, "isn't funny enough". Catholic News Service Media Review Office, "lots of clichéd action done in tongue-in-cheek fashion." Halliwell's Film Guide, "quite a likeable adventure".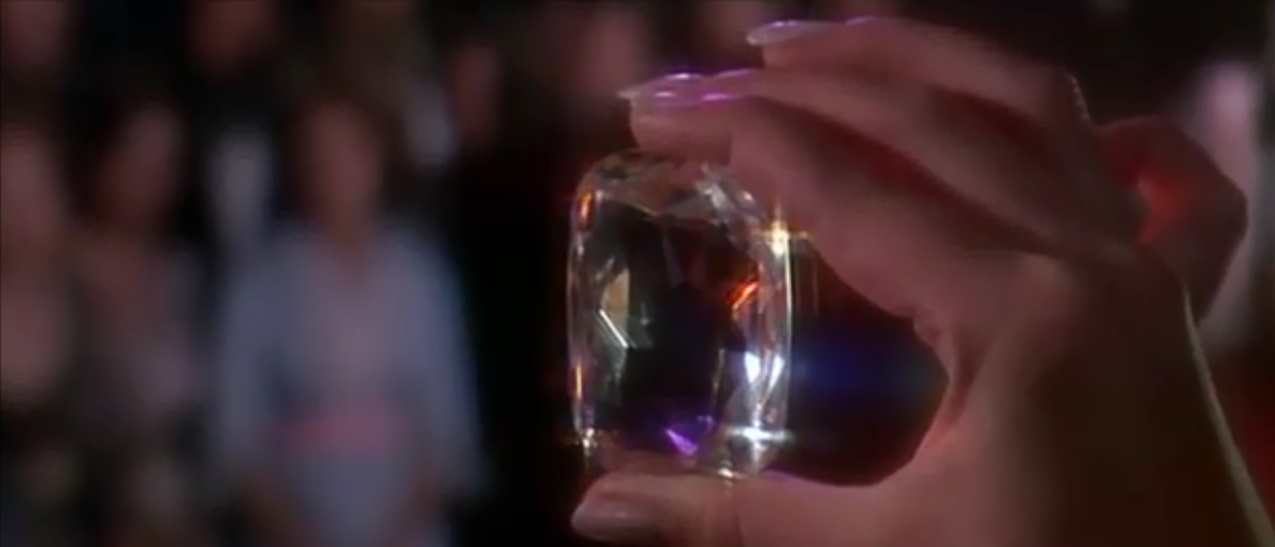 Terror from Under the Floor
A child-murderer sought and punished, Hayers' Revenge under another title (also Inn of the Frightened People).
A substantial reworking of Hayers' great work on the Germans, Circus of Horrors.
The film is very analytical and stoutly suburban, this has proven a great obstacle to reviewers, but they don't seem to catch on generally with Hayers' œuvre, again and again the point is missed and the work dismissed on transparently false grounds.
Thus, despite the ramifications for an understanding of Lang's or Losey's M, Bergman's Virgin Spring, Seaton's The Hook, Peckinpah's Straw Dogs and Lumet's The Offence, Tom Milne of Time Out Film Guide records "a barnstorming melodrama" with "a truly atrocious script".
Assault
An amusing masterpiece, drolly considering older village schoolgirls as prey.
The camera takes a subjective interest, or ponders an administrator's erotic appreciation in the library, objectively.
Power lines on a high metal tower zap the zapper as he makes his escape, he dies suspended in flames, the Irwin Allen touch, one of a number of suspects two years before Lumet's The Offence took a slightly different tack in another locale.
King Arthur the Young Warlord
The sword and the stone, a sage alliance of the tribes.
Plots and counterplots deviously or forthrightly gainsaid, beginnings of a wider peace among the factions of Britain after the Romans.
Substantially directed by Hayers, with contributions by Peter Sasdy, Pat Jackson, and Patrick Dromgoole, from Arthur of the Britons.
Three Minus Two
Magnum, P.I.
A work of genius by Robert Van Scoyk. A wants to sell the company, kills B and plans to kill C, partners. B's widow kills A and tries to kill C, as lovers in cahoots.
A "Nobel-prizewinning poet" is to take over Magnum's quarters while writing "a verse trilogy on the Hundred Years War".
T.C. is "Mr. Alex", a fashion photographer. He shoots the retail end of the business, amusingly realized by Hayers, and a portrait of Rick as "l'homme armé".