Licking Hitler
Play for Today
The "research unit of the Political Warfare Executive" with its large photograph of Goebbels in the study and its disseminated opinion and rumor begins to resemble the Ministry of Propaganda it's fighting, which is when the new girl is asked for her resignation.
A picture of the war in which no shot is fired in anger.
Wetherby
Nixon and Thatcher are the signposts, Thatcher in the light of Nixon, who was her "grievance".
Malaya for Vietnam, where an English airman gets his throat cut at a poker game whilst his girl gets an education back home and becomes a schoolteacher, sixth form.
The lonely doctoral student who tries to burgle a disdainful coed's affections is an uninvited guest at dinner whom nobody knows, he shortly resigns this world.
Why is Shakespeare worth reading, teacher asks the form, when it's all about kings?
Hare's screenplay seems to have gone for nothing with critics generally, though the film has been admired in parts here and there.
Paris by Night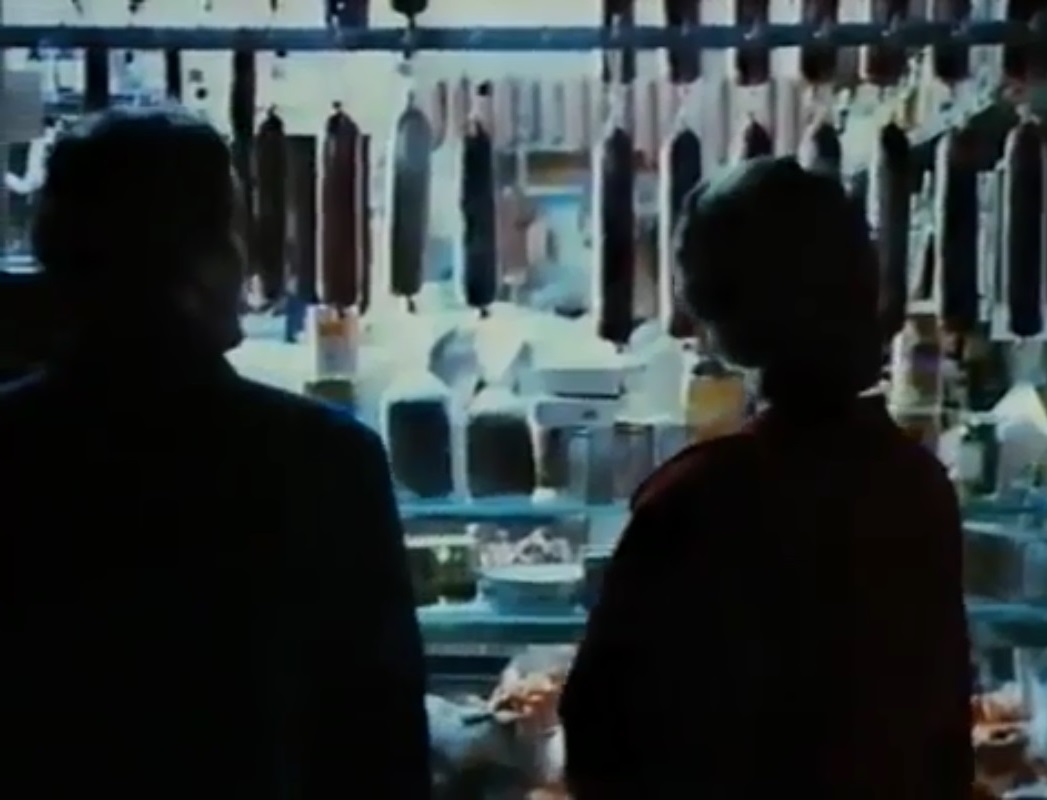 The Tory MP for Europe. "Yes, you may think, 'what has this Parliament miles away in Strasbourg got to do with me? How does it actually affect my daily life?' I've found, working in Europe, I've begun to care passionately. The Parliament actually embodies an ideal, peace and prosperity in Europe, and this is something in which I think we all believe," for which no doubt cp. Plenty. The "New Wave". Conservative philosophy, blackmail, "microchip technology",
Where is the wisdom we have lost in knowledge?
Where is the knowledge we have lost in information?
"Do what you want, that's the basis of freedom." Cf. Pinter's Party Time and The New World Order, Chabrol's La Fleur du mal. "The Parliament moves between Luxembourg and Strasbourg, both very boring towns, but I was brought up in Birmingham, so it's fine." The news, "there are parts of the Marais which never seem to change, in spite of everything. The rest of Paris is ruined," says the fellow with the Yiddishe maman, "well, isn't it? It's all overpriced art galleries and banks, this is one of the few decent bits left. And even this is going very fast." It gets to be murder fairly out of Foreign Correspondent (dir. Alfred Hitchcock) at the cathedral. Swift citations of Perry Mason ("Paul Drake's Dilemma", dir. William D. Russell) and Donen (Charade).
Question of a lost handbag, "we have a special relationship, it used to be with America," says the man from the Foreign Office, "now it's with American Express." Too much French food, that's the trouble with France from an economic and ministerial standpoint, says he, police keep down those pesky farmers at a conference. At bottom, "creative accountancy". A souvenir from The Lavender Hill Mob (dir. Charles Crichton). Campaign for Westminster, "people are crying out to be led." The one about the neoliberal and the neoconservative "doing what and with which and to whom." A sad end.
Variety, "rather cold drama". Time Out, "could hardly have anticipated the topicality". Hal Erickson (All Movie Guide), "complicated political melodrama".