The Lost Moment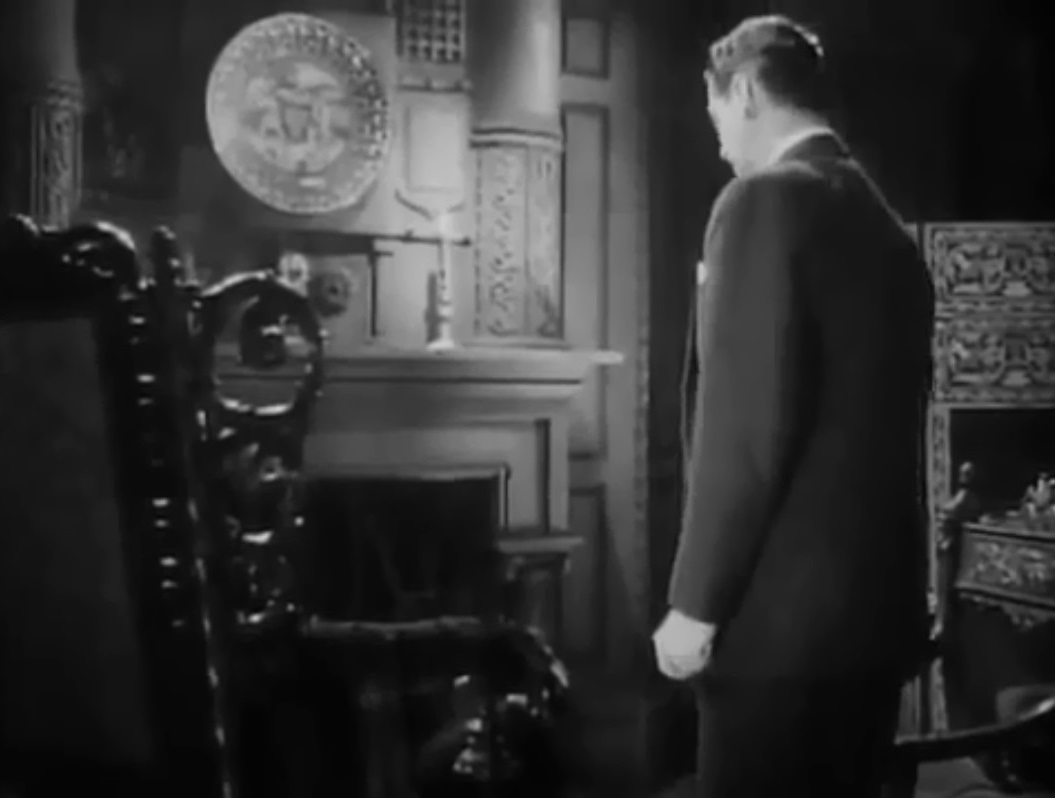 This is what Shelley and no other wrote to his mistress, as shown by the portrait miniature. It is desired by an American publisher, to fill a hole in his plush library between the Plays and the Poems, a void of Letters, the camera measuredly rises from his writing desk to locate it behind the opening titles...
The two principal means by which The Aspern Papers is turned into a film are Rebecca (dir. Alfred Hitchcock) and Great Expectations (dir. David Lean). Gabel has the immense recourse of Dreyer in Vampyr, an uncanny mastery of technique, his film is so accurate it can be regarded as not at all a Hollywood film but of the Italian cinema. The poet is nevertheless an American, Jeffrey Ashton of Philadelphia, last seen much older than his original at a certain palazzo in Venice.
This is eloquently remembered for Alfred Hitchcock Presents in "The Rose Garden" (dir. Francis Cockrell). It is certainly one of the greatest works of the American cinema, the vision of Juliana (who like everything else is seen rather than evoked) becomes for instance that of the aged brothelkeeper in Nichols' Catch-22, or again the camera wandering over the courtyard takes on certain inflections of Fellini's Amarcord or at Floria's yet again, where it anticipates the restaurant scene of Bertolucci's Ultimo tango a Parigi...
Leonardo Bercovici screenplay, Alexander Golitzen art direction, Hal Mohr cinematography, Daniele Amfitheatrof score (the cat is a notable performer magnificently directed and like as not the inspiration for Gilling's The Shadow of the Cat, just as Hayward at times anticipates Moira Shearer in Powell & Pressburger's The Red Shoes half a year later).
Bosley Crowther of the New York Times dismissed it as "a romance of a sort that Mr. James never dreamed." As in the case of a similar marvel, Robert Culp's Hickey & Boggs, Time Out is more than just, "superbly spun, making one regret that Martin Gabel subsequently confined himself to an acting career." Leonard Maltin, "offbeat drama." TV Guide, "not that much visual excitement... a disappointment at the turnstiles." Philip French (The Guardian), "underrated". Hal Erickson (All Movie Guide) identifies Byron (perhaps thinking of Tennessee Williams' one-act play Lord Byron's Love Letter) but considers that "together with [Wyler's] The Heiress, The Lost Moment is one of the few successful attempts to transfer the elusive prose of Henry James to the screen." Halliwell's Film Guide, "slightly absurd but memorable", citing the National Film Theatre, "a compelling piece."