Rome Express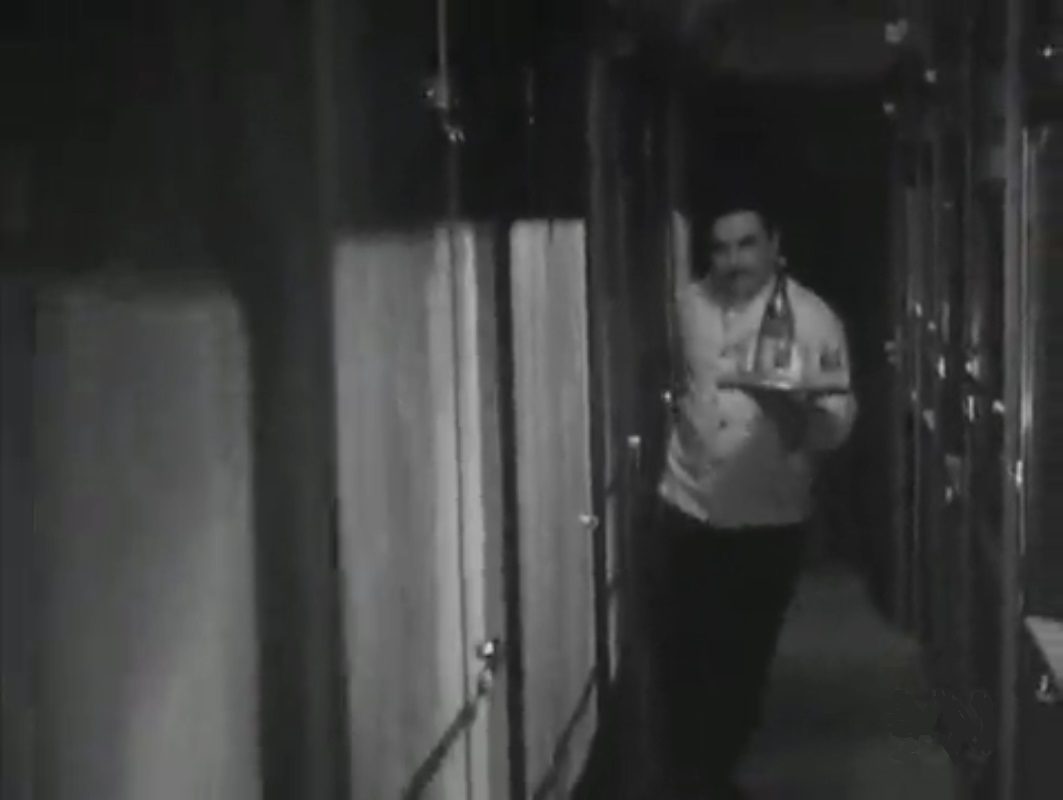 The invention of Launder & Gilliat's The Lady Vanishes, a film that puts Hitchcock in his place amongst English directors on a trip from Paris to the Second Empire of "old man Mussolini", illicit lovers aboard and a man much sought after ("the Poole of London") and the head of the Sūreté, bug man (coleopterist) for the warm hills on his holiday (cp. Marie Celeste, dir. Henry King), and an American movie starlet with the miraculous name Asta Marvelle and her publicity man ("I was once press agent to Tom Mix's horse, good enough for anybody, ain't it?"), and a "famous millionaire, philanthropist and art collector" basking in renown more or less and pining for a Van Dyck stolen away from his avid gaze. "You'd not have made a good director, Mills," cp. The Rains Came (dir. Clarence Brown).
"Discretion is the better part of wagon-lit."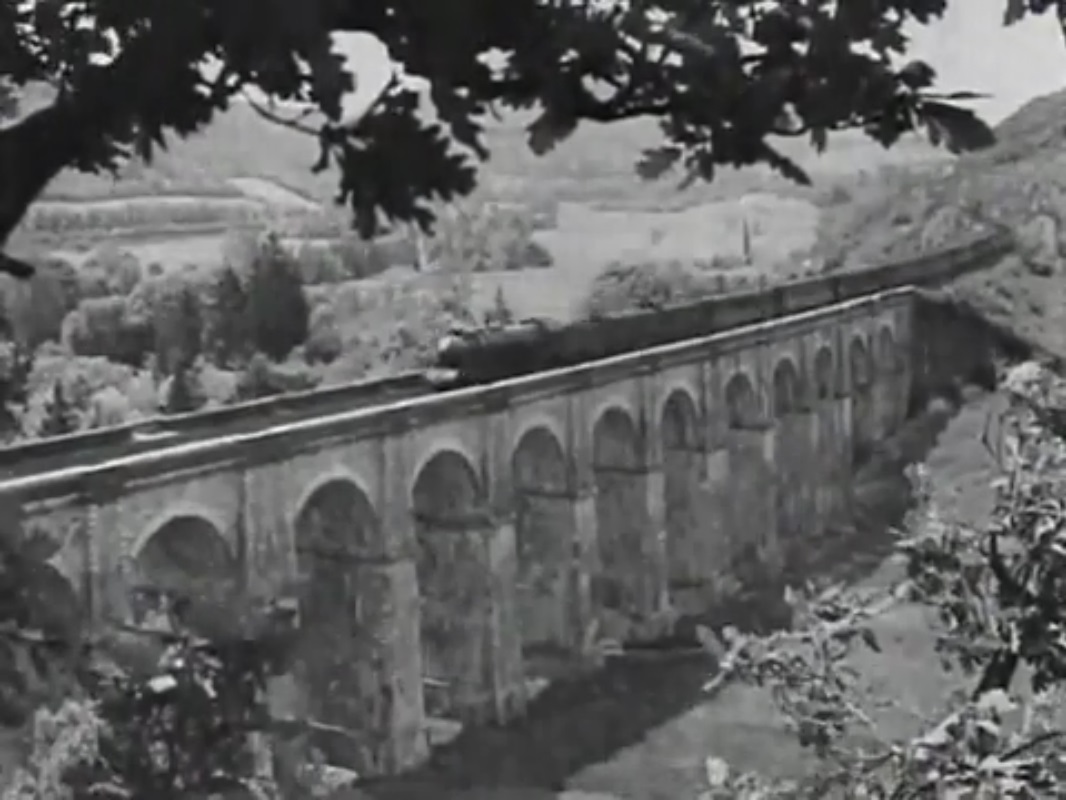 The complexity of filming and the Continental, even global variety ("a fool is a fool the world over") are eloquently and very precisely remembered in Annakin's Those Magnificent Men in Their Flying Machines, and from here a line extends through John Ford's Stagecoach to Asquith's The V.I.P.s and Russell's French Dressing. Cf. Ophuls' La Signora di tutti for the film star with a past, Zurta's exit figures in The 39 Steps and is no doubt remembered in Kubrick's 2001: A Space Odyssey for the fade-out to a sign proclaiming—
ROMA
STAZIONI TERMINI
ARRIVI
etc.
<![if !supportLineBreakNewLine]>
<![endif]>
Mordaunt Hall of the New York Times gave the palm to Sternberg (Shanghai Express) but granted this "a well-produced and generally compelling melodrama." Variety, "a combination of Grand Hotel and Shanghai Express, nevertheless it is original in conception and execution." TV Guide places the murder victim among the suspects, or as Bishop ("that prize bore") says, "I have a theory about this case—the deceased wasn't killed at all!"  Michael Brooke (BFI), "a delightful comedy-thriller", citing C.A. Lejeune (The Observer) on "the first time in the history of British films..." Film4, "enjoyable". Hal Erickson (All Movie Guide) gives it to Goulding, "fast-moving British imitation of Hollywood's Grand Hotel formula." Halliwell's Film Guide, "the script needs modernizing", citing Basil Wright, "a first class craftsman's job."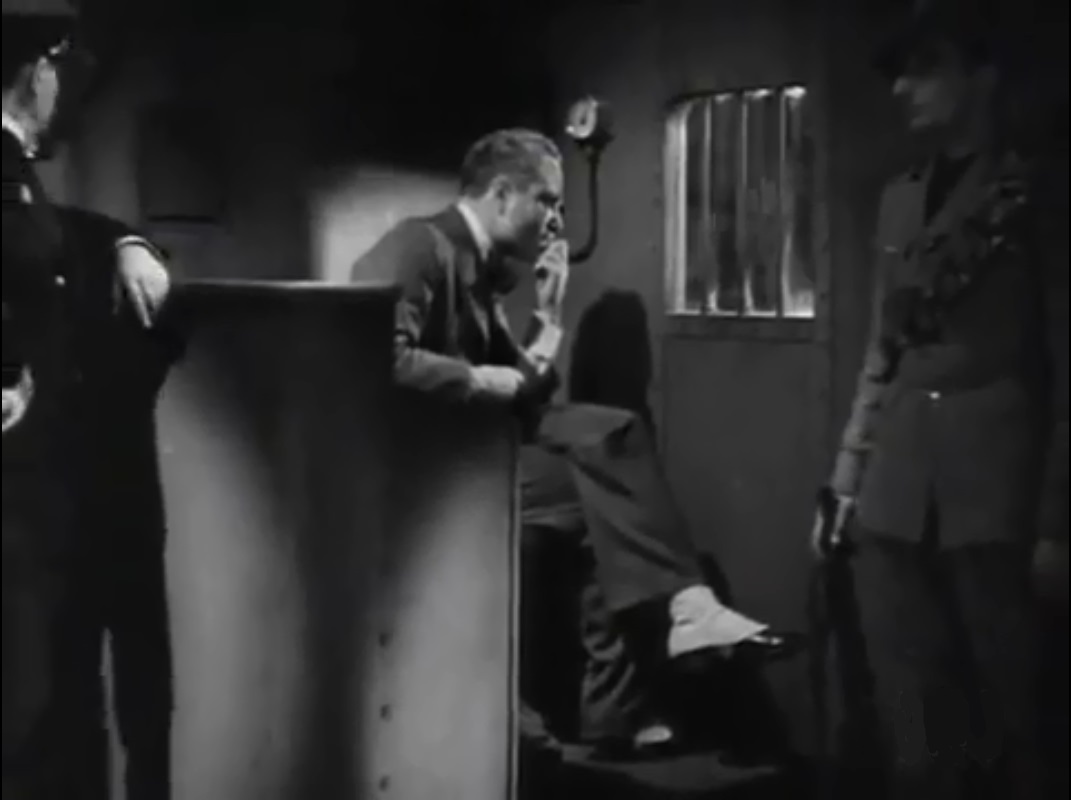 Land Without Music
This is a notoriously able transmission of Whistler's experiences in London, transferred from the art of painting to the art of music. It features Justice Frankfurter's favorite tenor, a perfectly-realized comic performance by Jimmy Durante, and a snap-crackling furious sense of style exemplified from the outset in the artful credits.
Inspector Hornleigh on Holiday
At sunny Brighthaven, where the sea is raging, the sun pops in when you pop out, and the captain who doesn't know port from starboard drives his car right over a cliff.
Which leads to the late scion of an ancestral house, and the Chelsea Bridge and Social Club, and St. Anne's Hospital, where the dead are passed on for insurance money.
An exceptionally fine satire, properly morbid, by Gilliat & Launder and J.O.C. Orton ("excellent script", says Halliwell's Film Guide).
The Inspector in disguise as an able seaman and a Harley Street physician has to deal with a certain Jack dressed up as a hospital matron.
Charley's (Big-Hearted) Aunt
Oxford, Bowgate College, Cambridge next.
In Birmingham, where the nuts come from, there lives a lady...
Antiquities and has-beens, educational cruises ("the bunk") and so forth.
Sir Eustace Bowgate with an 'at on, "Beer Is Best".
They know the play at Oxford, see it right before their eyes, and still...
Arthur Askey and group going to school in the worst way, a perfectly-pitched comedy on the 'igher education.
The Ghost Train
An absolutely marvelous piece of cod, hot and steaming, and it comes with lots of potatoes done to a turn while Tommy Gander stops his train to get out and fetch his hat.
Just the thing when you've had a hard day at the War Office and the blooming Nazis have been terrorizing your house from above.
"If this is the Cornish Riveera, give me Camberwell!"
Inspector Hornleigh Goes to It
To an Army base, a ranker this time, against scrounging from the stores. Sergeant Bingham tangles them in a Nazi spy ring.
Now this is the latest chapter in Hornleigh's memoirs, "The Fifth Column", a barmaid, an Upper Allingford dentist, a London school evacuated to a village hotel, dentist's wife and headmaster at the center of things, and Bob's your uncle.
The peculiar thing, as the Inspector early observes, is the method of transmission, no fixed wireless location, letters posted to a fictitious London address, the night mail from Cardiff infested with spies.
Screenplay by Frank Launder, J.O.C. Orton and Val Guest.
Sons of the Sea
The Royal Mail by steam to America and back for the first time, with improvements for the emigrant passengers bound in sailing ships for profit.
Efforts of the McIver firm, loss of the Gigantic upon launching, the general difficulty, dissolution, new partnerships.
Forde talks American and British equally well, therefore he is the right man for the job, a tale of great enterprise and merit enchantingly filmed with Michael Redgrave and Valerie Hobson and a magnificent cast to emphasize the seafaring bond a century old between England and America and proclaim the unity of purpose against tyranny just at the time America entered the war.
Atlantic Ferry is the British title.