A Girl In Every Port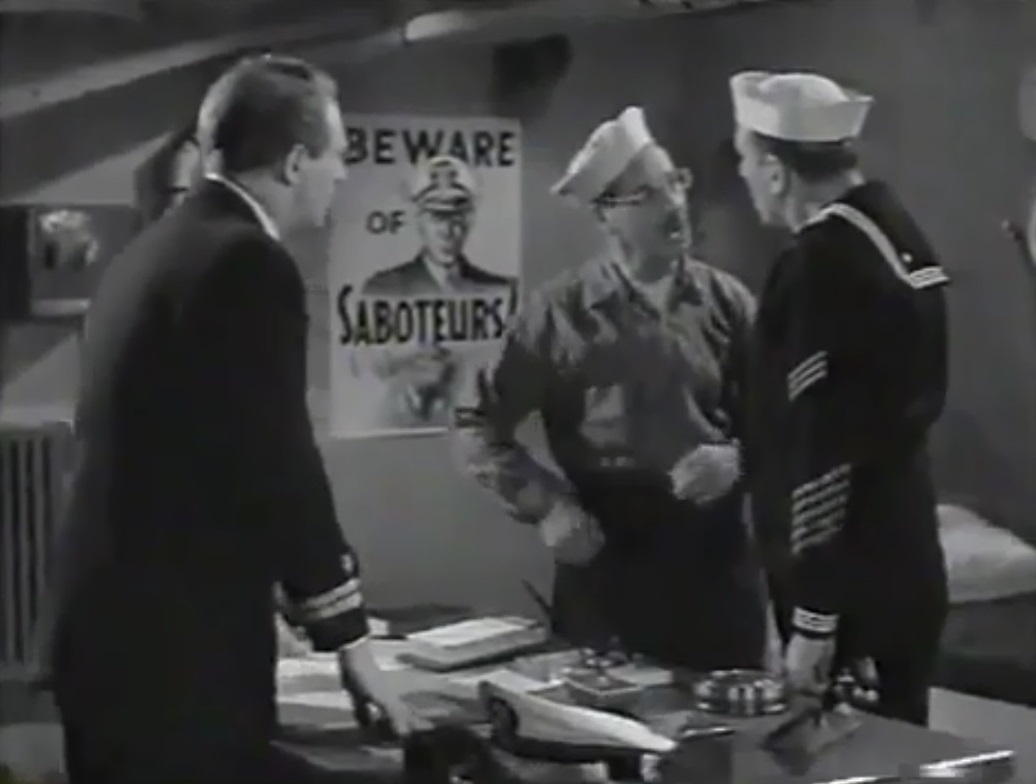 "It's the civilians. They sell elephants to sailors and sailors have to sell elephants back to them," if they go to the brig for it. The middle theme is from Capra (Broadway Bill, Riding High), from whom the critics do not know with even a very grand analysis of the mob and a three-way race, yet. The elephant's name is Little Erin, it has no ankles, a jockey, a trainer and a mascot but also a twin named Little Shamrock that's a racehorse. One of the most eloquent dissolves in the cinema is from Marie Wilson casting away her restraint to Gene Lockhart opening the stable door, by way of a fade to black. "You're beginning to get it straight and when you do, explain it to me."
A.W. of the New York Times, "merely an involved mélange of obvious antics and gags, only one or two of which are likely to generate chuckles." Leonard Maltin, "nonsense". Film4, "underwhelming". Hal Erickson (All Movie Guide), "the unique comic talents of Groucho Marx, William Bendix and Marie Wilson are hardly exploited to their fullest". Halliwell's Film Guide, "dismally mechanical".
Androcles and the Lion
Despite the abundance of evidence to the contrary, Roman virtue has not disappeared completely in the second century A.D., it persists among the sect of Christianity. The secret police and the army are systematically rooting it out, yet of course it is so abundantly evident at the Colosseum that a tremendous conversion takes place, the persecution ceases and the title characters go home in peace.
"Shavian drollery," says Halliwell's Film Guide. The singular inanity of Bosley Crowther (New York Times) and Tom Milne (Time Out Film Guide) on this film is no doubt a tribute to the monumental work, an Anglo-American alliance of sorts.