Sunday Sinners
A superb little musical with a plethora of comedy, fine singing, and some great dancing. The subtle, complicated script is mostly built around Club Harlem, whose owner is faced with mounting troubles from a crusading minister, a protection racket, and a slippery wife (and co-owner).
The minister has his own problems, Sister Malaprop doesn't want to see boys prancing around in their underwear. But, she is told, the boys are doing exercises in the basement, and besides, those are gym suits. "I don't care if they're Jim's or Mary's," she replies, and furthermore, "the church ain't no place for young'uns, they should be in a house of corruption!"
The Quare Fellow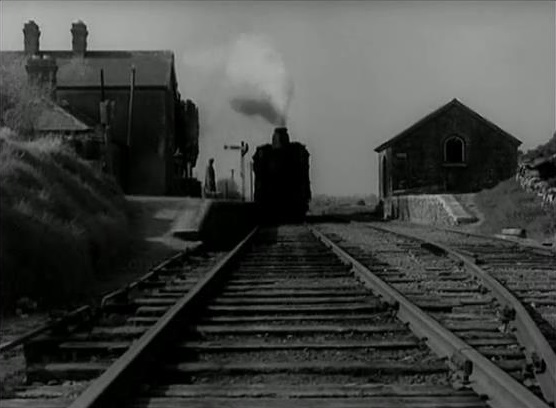 "Which quare fellow do you mean? You mean the fellow that bate his wife to death with a silvertopped cane, or the fellow that used a mate chopper on his brother?"
A new Irish warder learns the ropes. "It's no Sunday school, Mr. Crimmin."
And if that were not enough, a fight over a doxy.
Dreifuss on location for great views of the country and Dublin's fair city.
As will be seen, critics have had not one single iota of a glimmer of an inkling of any of this.
Bosley Crowther of the New York Times, "the morbid interest of Irish writers in prison, hangmen and death, as manifested in plays of Sean O'Casey and Lady Gregory." Variety, "downbeat entertainment but honest". Tim Lucas (Sight and Sound), "if anything can be said of his direction here it's that it doesn't stand in the way of his actors or the play he rewrote." TV Guide, "not for everyone, but certainly a good drama." Hal Erickson (All Movie Guide), "inappropriately glum". Halliwell's Film Guide, "watered-down".
A masterpiece on a fine grand theme, but in the critics' wake let us have the man from the BFI, "filmed at Ireland's Ardmore Studios four years later, when its author was still not yet 40. At 41, as famous for misadventurous drinking as for adventurous writing, Behan was dead."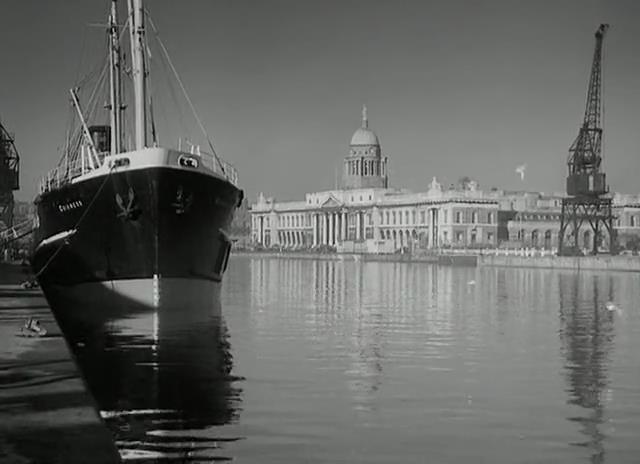 Riot on Sunset Strip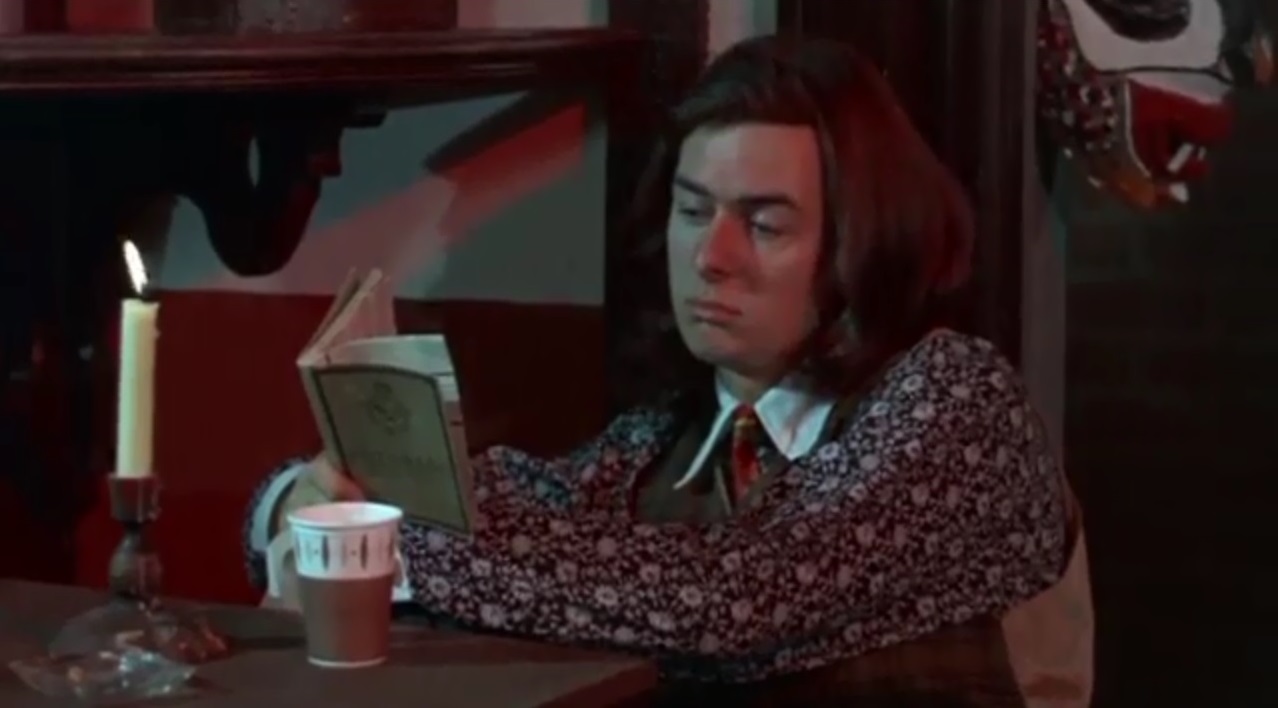 "Another jolly thrill-packed evening in Kiddieland." Shades of the speakeasies at The Mailed Fist and Pandora's Box, hot rods, subculture meets class, "the right of self-expression and recognition", the works. "It's what's happening."
"Oh, crazy."
"Groovy, huh doll?" The cop's daughter from a broken home lives with her drunken mother. "A movie star's son with plenty of bread, and no-one at home to crack down."
"No mother?"
"Lots of 'em. His old man's been married six times."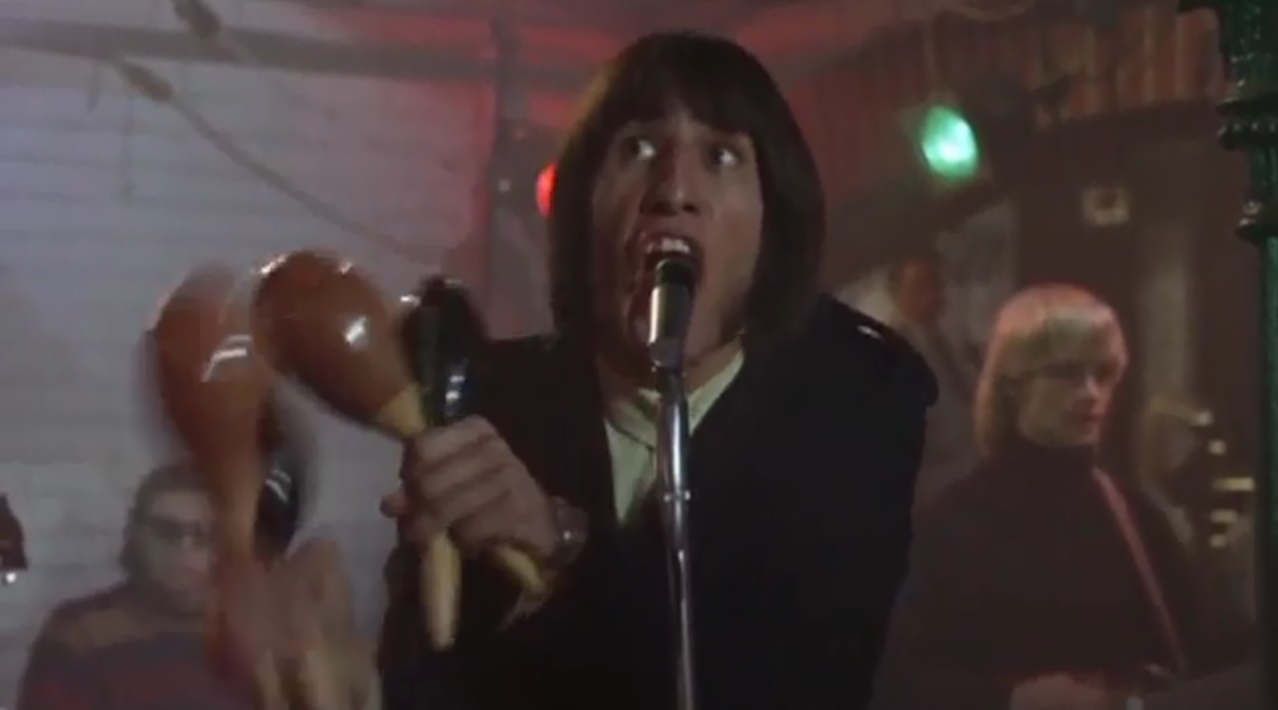 "Grownups—ya can't leave 'em outta ya sight for a minute." The self-policing of John Ford's The Grapes of Wrath. A sugar cube "freak-out" as choreography (Harold Belfer), just before Roger Corman's The Trip. The sign points to "Identification Room—Juvenile Division" as the watch officer heads out the door on a call that turns out to be statutory rape. "Man, what a hangup."
Dreifuss is a student of the Dead End/East Side school. "Our sons, our daughters," a view shortly espoused in Avildsen's Joe and Bolognini's Imputazione di omicidio per un studente.
Screenplay by Orville H. Hampton, cinematography Paul C. Vogel, various bands.
They fill our minds with talk of hate
(talk of hate),
because they're causing their own fate
(their own fate).
Paul Gaita (All Movie Guide), "hopelessly dated and square... no comprehension of or affinity for youth culture whatsoever... flat and clichéd."