L'Eternel Retour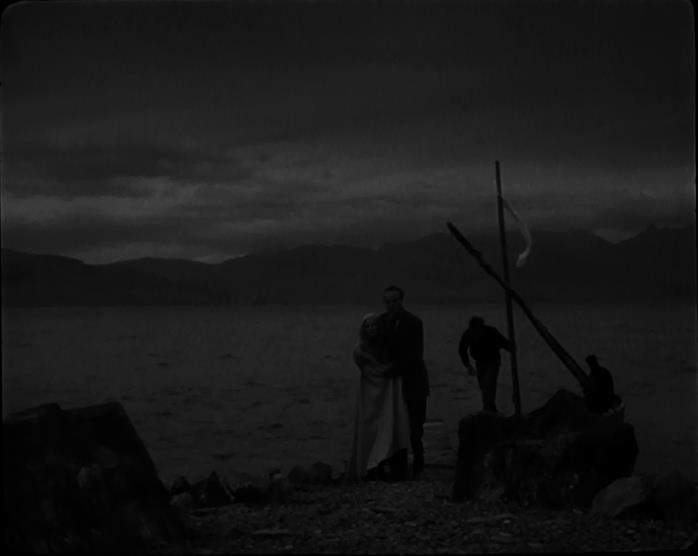 With Jean Marais "and for the first time on the screen Yvonne de Bray", Les Parents terribles on a Wagnerian theme under the German Occupation, astoundingly.
Bosley Crowther of the New York Times in 1948, "completely bizarre and absurd." Tom Milne (Time Out), "a sadly neglected film..."
The opening titles are shown over a vertical hand advancing toward the camera, "ils ne passeront pas."
And you will observe precisely the technique deployed in the later film, which goes to prove Cocteau the auteur or Delannoy il miglior fabbro.
Question of cousin Patrice bringing home Nathalie for Uncle Marc, what could be more French except Franju's Thérèse Desqueyroux, auprès de ma blonde...
¡Ah, los gringos otra vez! (Peckinpah, The Wild Bunch), it works both ways, Cocteau says that certain legends hold sway "sans que leurs héros s'en doutent" and takes his title from Nietzsche, "eternal return of very simple circumstances that make up the most famous of all the great stories of the heart... without their heroes suspecting."
Pauline Kael, "absurdly glamorous lovers; though the film has the decorative look of ballet and is heavy and stilted..." The lovers are no more glamorous than Veronica Lake and Alan Ladd, the picture is finely dressed and very nimble. "Quelle comédie!"
"Quelle trrragédie!" And this remark, "à ta place, Marc, je surveillerais Patrice."
The night effects are particularly noteworthy. Nathalie malade anticipates a characteristic intonation of La Belle et la Bête. When the town's drunken bully died, her would-be fiancé, they didn't try to save him but were sad and drank no more, the idle barman explains.
La Symphonie pastorale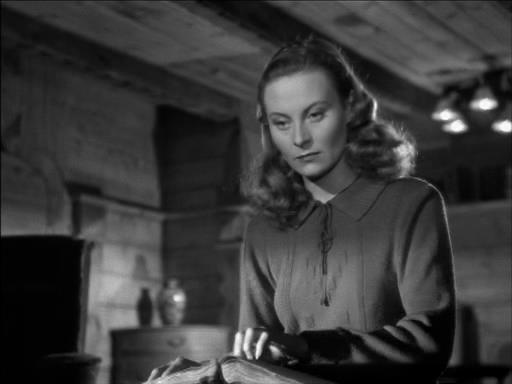 Mountain village, winter, sleigh bells in the snow. Ahead of Johnny Belinda (dir. Jean Negulesco), ahead of The Miracle Worker (dir. Arthur Penn), the blind idiot "plucked out of the night", played in adulthood by Michèle Morgan, the priceless word cornement to describe the playing of an organ pipe after the rich donor's finger has left the key.
"Now", as immemorially pronounced by Troy Maxson, "I thought he was mad cause I ain't done my work. But I see where he was chasing me off so he could have the gal for himself. When I see what the matter of it was, I lost all fear of my daddy."
Bosley Crowther of the New York Times found his wits gathered as seldom if ever again, "an intense, disturbing film." Time Out, "correct, melancholy, icy." Pat Graham (Chicago Reader), "notoriously an example of French 'poetic realism.'" Hal Erickson (Rovi), "audiences... ate up the film like cotton candy."
The obstreperous little fool telling the blind girl what direction to take whilst perched on her back is a fine image of the late Occupation, searching on her hands and knees in the snow for the shoe he's missing is another.
It won a prize at Cannes, likewise Morgan.
The cure for blindness is G.F. Handel's conquering hero and no mistake. The game of checkers all on one side en attendant is also in Welles' The Stranger that year (next year is Monsieur Verdoux, from the director of City Lights, to whom a certain resemblance is apparent).
"C'est ça la neige!" One knows the cellar afterwards even without a light to see by, celui qui me suit ne marchera pas dans les ténèbres.
An influence of Welles is evident in the editing. The score by Auric has been praised. The Gold Rush is briefly invoked at the ending, which is remembered by Fritz Lang in Die 1000 Augen des Dr. Mabuse.
Halliwell's Film Guide, "curious".
Les Jeux sont faits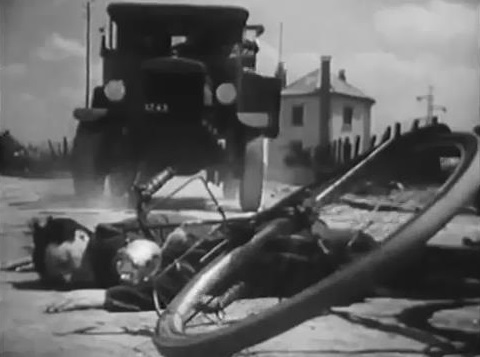 At a place where brownshirts sing their la-la-la in the streets on the march, a forsaken wife dies poisoned, a resistance leader is gunned down, all betting is over, "rien ne va plus", the fortunes of war being what they are, all is not lost (cf. Renoir's Le Caporal épinglé), a screenplay by the author of Huis clos (dir. Jacqueline Audry) and screenwriter of Les Sorcières de Salem (dir. Raymond Rouleau).
Certain conventions of nonexistence prevail as in The Twilight Zone (Rod Serling), no reflections, unheard, unseen... between Lang's Liliom and Cocteau's Orphée, with a sort of concierge, "je vais vous demander une petite signature. Là. Là! Maintenant vous voilà mort pour de bon." The living and the dead, "je ne me trompe jamais! C'est professionel."
They meet over a pickpocket unavailing, "God's spies." In the dictator's palace with "d'anciens amis", the man with the little mustache practicing gesticulations before a mirror. "Allons, bon! Encore des complications."
"C'est une belle saloperie d'être mort!" They return to life according to an article, destined for each other, and briefly act out the division of French society that brought about defeat, a house divided against itself in the Thirties, "un amour impossible", whereas together they save the daughter of one who has died. The two revenants (on the eve of a general uprising his colleagues disapprove of his marriage plans, her husband is "le nouveau secrétaire de la Milice") are strictly enjoined to have "confiance" in each other, on pain of "deuil en 24 heures" (Roland Petit's joke in Black Tights, dir. Terence Young). "Nous avons perdus..." One embrace only, in Sartre's beautiful line, "ça valait la peine de revivre."
"Il n'y a plus que nous deux. Nous sommes seuls au monde. Il faut nous aimer, Éve, il faut nous aimer. C'est notre seul faut." The knock on the door goes away but, like Orphée, the expelled résistant leaves her side to meet his fate. Invisible amidst a shootout between les copains and la Milice, he gives a little Gallic shrug of the shoulders that Chaplin made his own (her name is Charlier).
T.M.P. (New York Times), "Jean-Paul Sartre's doctrine of existentialism... neither a stimulating nor satisfying film... materialistic and contradictory... no particular display of imagination" (as The Chips Are Down). Time Out, "those Left wing movies which loomed large in Europe after 1945." Hal Erickson (Rovi), "Sartre's traditional defeatism". Halliwell's Film Guide, "somewhat despondent... with morsels of wit."
The Hunchback of Notre Dame
The forces set in motion by Hugo's obscure allegory are given particular divided attention by Delannoy and his screenwriters, Aurenche and Prévert. There is no end of pains taken, when you buy your ticket you see Esmeralda dance before the cathedral to choreography by Massine. She is the Virgin, a gypsy.
Her devotion to clemency and justice saves the life of Gringoire, failed poet and playwright whose Jupiter is shouted down at the Feast of Fools.
And so it goes, the alchemist Frollo craves her, the King of France his imaginary gold. A scourging satire of the Middle Ages and dark superstition conveys her to the bellringer Quasimodo, the mob seizes her, soldiers hang her.
The grand spectacle of Notre-Dame de Paris is laid in widescreen and color, with Anthony Quinn as Quasimodo, Gina Lollobrigida as Esmeralda, and Alain Cuny as Frollo. None of this meant anything to the New York Times.
Maigret tend un piège
An extensive analysis of the boyhood "genius" who, cut off at the knees, slays women.
An Edgar to Simenon, Best Foreign Film.
This is amazingly poetical, "coiled in new tears to spring farther forward in its order."
Bosley Crowther (New York Times), "an exciting example of the author's sophisticated work and a beautifully clear and catchy portrait of the gumshoe."
There is an indication of Carné's Drôle de drame in the construction, a son of a butcher is the killer.
"Probably the best Maigret film," according to Halliwell's Film Guide, praising the Parisian ambiance and the skill of the players.
Maigret et l'affaire Saint-Fiacre
The countess at Moulins, undermined, pillaged, done in. Her son the young count away in Paris or the Midi at great expense, her secretary whose fiancée has a taste for Louis XVI, her faithful steward lending to the estate unselfishly, her doctor, the priest, chauffeur, staff, etc.
Maigret, an admirer in his youth, son of the estate agent (they remember him roundabout from school days).
A classic exercise to isolate the inspector from his confreres Chan, Wong, Poirot, Marple. Gabin as Maigret doesn't wring any obvious necks, he is with the police, his disdain is withering, a few words like a punchup, massive control.
The mechanism of death is from Proverbs, a foolish son, his mother's heart, and it is foretold in a threatening letter that brings Maigret from his bailiwick.
Delannoy is all concentration, tilting up rapidly to identify a building and back down again for the scene.
There are indications of an influence on Huston in The List of Adrian Messenger.
Venere Imperiale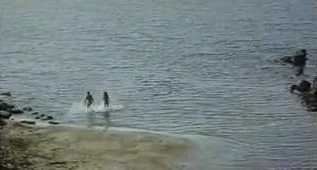 Born of the foam or the lather of a seaside tryst, a poor girl, the Emperor's sister, a virtuous girl, bringing home the bacon, Paulette.
The Grande Armée, a band of brigands. Les Bonapartes. She may not marry the man she loves. "At Milan," the General confides to her, "I slept in a room all marble, thirty feet long!"
The Scarface theme. Les amours (he calls her "una squaldrina" and breaks up the furniture)... Lollobrigida, Presle as Josephine, Ferzetti, Boyd, Girotti, Pellegrin as N.
Delannoy has a fine flourish or two involving Boyd's Hussar captain.
Vicereine of Saint-Domingue, balloons and bongo drums and yellow fever, les nègres...
After that, Principessa Borghese. The Mysteries of the Rosary. In the studio, "c'è qualche cosa che—che non va!"
"Me preferite così, Canova?" Return to Paris. Coronation. A heroic ride.
Defeat and exile.
Screenplay Aurenche et al., cinematography Pogany (Technicolor and Supertechnirama 70), score Lavagnino.
TV Guide, "old-style French picture". Hal Erickson (All Movie Guide), "French/Italian historical spectacle".
Mary of Nazareth
English-dubbed Marie de Nazareth is "infinitely great, because infinitely small", the threshold of style crossed by Delannoy's encyclopædic knowledge of every painting and film on the Savior, he navigates between them all as one or another exerts its gravitational field on the scene. Hebraic illuminated manuscripts come visibly to the fore in the temple rooms at Jerusalem, Zeffirelli's Jesus of Nazareth is an acknowledged precedent.
The simplicity of presentation allows greater dramatic force to descend upon certain points in this structure, Mary's recounting of the Annunciation is so candid and pleasant that, if God should turn his mind to the world in this way, the Immaculate Conception scarcely seems an obstacle, while the breaking of bread and pouring of wine give a sense of rending and bloodshed in the quietness of the upper room that is quite effective.