King Kong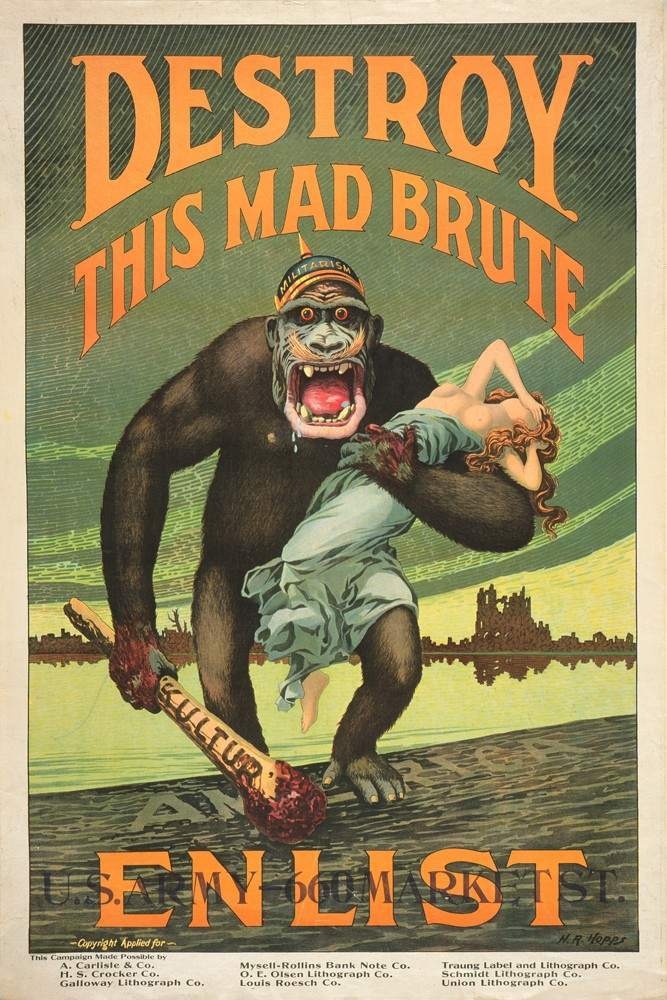 The wildest Irish hypothesis sets this in the accidental poetry range in response to Howard Hawks' Scarface like Arthur Penn's Bonnie and Clyde, the extraordinary patient craftsmanship not to the contrary, and one is not referring to O'Brien's art with its Laoco÷n touches and perfection of mimesis. The Oscar-nominated photography is only surpassed and set off by the editing, which itself might give rise to Hitchcock's definition of cinema as "a succession of images", furthermore a process shot of a falling apartment-dweller lingered with him for a quarter-century.
Everyone knows what Whitmanesque means, but none or few notice the meticulous construction of his poems. Poetically, Kong is allied to Emma Lazarus's "New Colossus" (in fact, they turn out to be united), technically, the complete calm of the image stream identifies the careful preparation of each scene in the script. One might mention Schaffner's The War Lord as thematically related.
Odd to think so rare a beauty sprang up a short walk from the present city, at RKO Studios, in the very year of Hitler's accession to power. Harry R. Hopps' World War I recruitment poster for the U.S. Army (Destroy This Mad Brute—Enlist) bears a likeness of Kaiser Wilhelm II, Edward the Seventh's nephew Willy (dir. John Gorrie), as the Ape of Militarism that tells all the tale (Hopps is one of the artists responsible for Raoul Walsh's The Thief of Baghdad).
Mordaunt Hall of the New York Times, "a fantastic film". Joe Bigelow (Variety), "highly imaginative and super-goofy yarn is mostly about a 50-foot ape who goes for a five-foot blonde." Time Out, "all the contradictory erotic, ecstatic, destructive, pathetic and cathartic buried impulses of 'civilised' man." Catholic News Service Media Review Office, "this classic adventure fantasy succeeds largely because of the giant ape's sympathetic treatment and Willis H. O'Brien's imaginative special effects in animating Kong and the prehistoric world of Skull Island." Halliwell's Film Guide, "the greatest monster movie of all," citing more of Variety, "should gather good grosses in a walk," also James Agate (Sunday Times), "just amusing nonsense".
The Last Days of Pompeii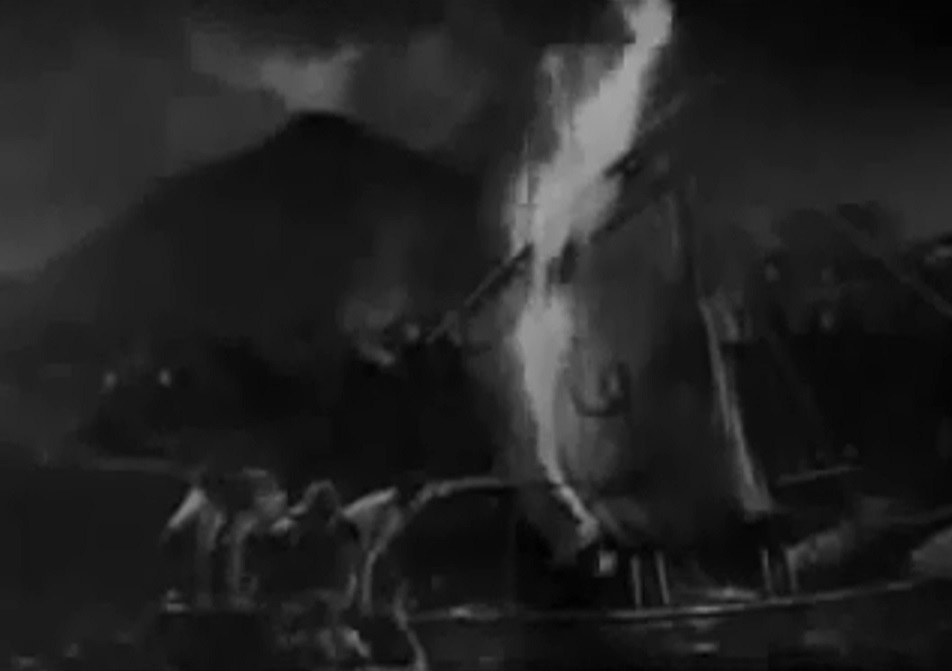 The village smithy is obliged by the State to fight in the arena for gold, believing it to be omnipotent.
His son espouses the slave religion Christianity.
Charlton Heston in Robson's Earthquake but echoes Preston Foster's disconsolate walk among the fleeing crowds as fire rains down upon the town and harbor.
Andre Sennwald of the New York Times, "a shade too long for complete comfort." Variety, "what is presented is a behind-the-scenes of Roman politics and commerce, both of which are shown as smeared with corruption and intrigue." Leonard Maltin, "climactic spectacle scenes are thrilling and expertly done." Time Out, "Mt Vesuvius blows its top in fine fashion somewhere near the end of this sword-and-sandal spectacular, but all the molten lava the special effects team can cook up isn't enough to atone for a cool, dreary script." TV Guide, "does not quite come off, but it remains entertaining."