Posse from Hell
"Not worth a damn," says the new deputy, an old hand. It winnows out to something appreciable, the late sheriff's gift.
A loco and three cronies tear into Paradise and the Rosebud Saloon, rob and rape and kill, and tear out again.
By and by, they meander back.
Coleman on location gets fresh visions of the desert. The acting is very carefully situated along the cast, right down the line.
"Moderate western programmer", says Halliwell's Film Guide, "with more violence than usual."
Battle at Bloody Beach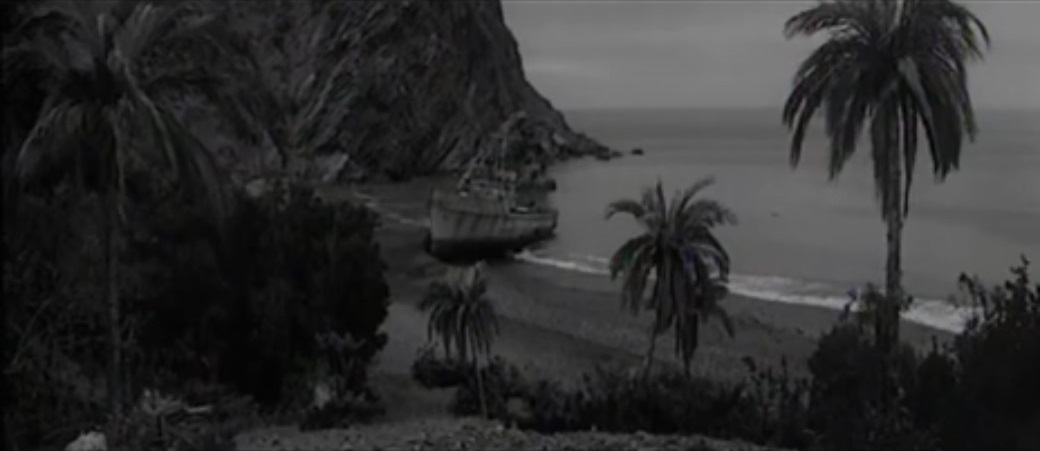 "During the Japanese Occupation of the Philippines", two girls call an Army sergeant "Baby", you can take your pick if you've a mind to. Thus a divided force against the Japs, tyrannical and rebellious, ineffectual, "he says you're a bandit."
"So do the Japanese." One is not strictly speaking military at all and has, per contra, a missing wife (cf. Dmytryk's Cornered), not what she was. This has, naturally, some flavor of Curtiz' Casablanca, "just one big happy family," nevertheless a gamble must be taken that does not pay off, and that victoriously.
Richard Maibaum story and production and screenplay, with Willard Willingham.
Eugene Archer of the New York Times, "true to the traditions of Hollywood." TV Guide and Sandra Brennan (All Movie Guide) cannot follow the plot ("the guerrilla gracefully bows out" and "gallantly strolls away") and so miss the point. Halliwell's Film Guide, "tedious".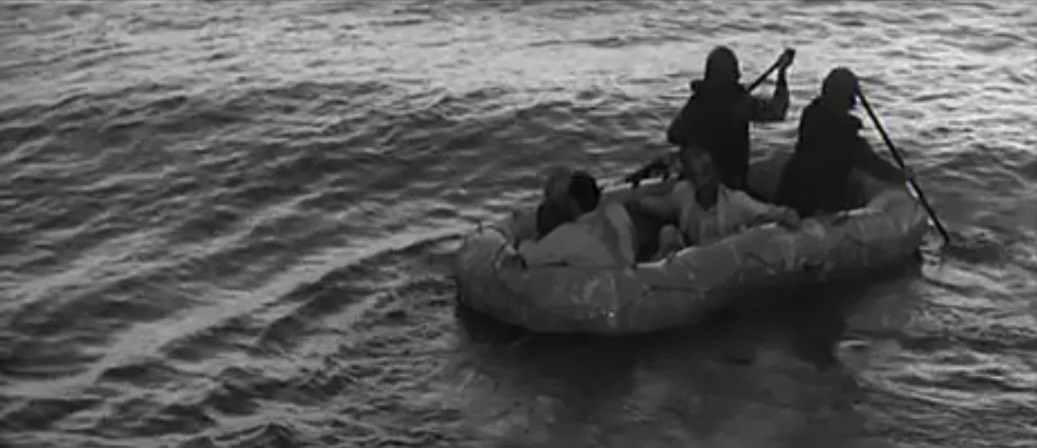 Night Fever
The Alfred Hitchcock Hour
Coleman is a great director with a perfect technique served by analysis, at the service of inspiration. A resolute liar is borne out by the script and the filming until the very last scene confirms another, and to achieve this Coleman attains perfect silence on the set to show the resonant lining of his magician's hat in a soundtrack with transitional music only, making great hay with objects minutely recorded and voices accurately registered.
A robbery-and-murder suspect is badly wounded and cannot be moved from his hospital bed to a jail ward forty symbolic miles away for a matter of days. He's handcuffed to the bed rail, the nurse in charge is repelled by the harsh police questioning, the victim was a young rookie. The suspect pleads his innocence and then his love, the nurse agrees to help him escape.
The detective (Joe De Santis) meets her in the cafeteria to smooth things over and size up the situation. This is where the surprising technique advances itself, underpinning the drama. The nurse (Colleen Dewhurst) is unpainted, sensitive and bright, wooed as a "natural beauty" by her patient, who is weak and unfailingly sincere. She describes herself as plain, his situation is touching. The detective understands her as no "mother hen" but a wife-in-waiting.
Tom Simcox is the man not wrongly accused but a victim of circumstances and innocent of the murder by his own account, a gentle spirit facing the gas chamber or twenty years as an accomplice, with days before him in which to persuade a nurse of his innocence. The sound of a sliding bed-table or drawn curtain accompanies his plea, like the silverware and plates moved on the small cafeteria table during the rapprochement of detective and nurse.
She changes her hair, puts on makeup and is a pitiable sight at the hideout with her lover's partner in crime and an affectionate blonde, where she is dismissed. The detective is outside with a squad, she tells him she's been overlooked all her life by men, she was glad in a way to do it.