In the Wake of the Bounty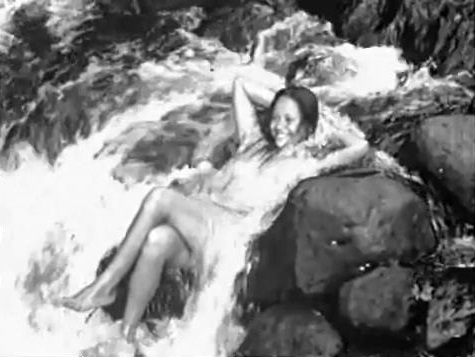 A distinctly dangerous position, after Eisenstein's The Battleship Potemkin, before Dmytryk's The Caine Mutiny or LeRoy & Ford's Mister Roberts (or Logan's Ensign Pulver).
It is the Australian position, of a surety. "It took us six months to gather breadfruit in Tahiti."
Solus Christian. "Mutiny, piracy, lust, and now—God!—where will it all end?" Enter a native girl, to his comfort.
"There are no slackers upon this little island, every man does his bit."
Forty Thousand Horsemen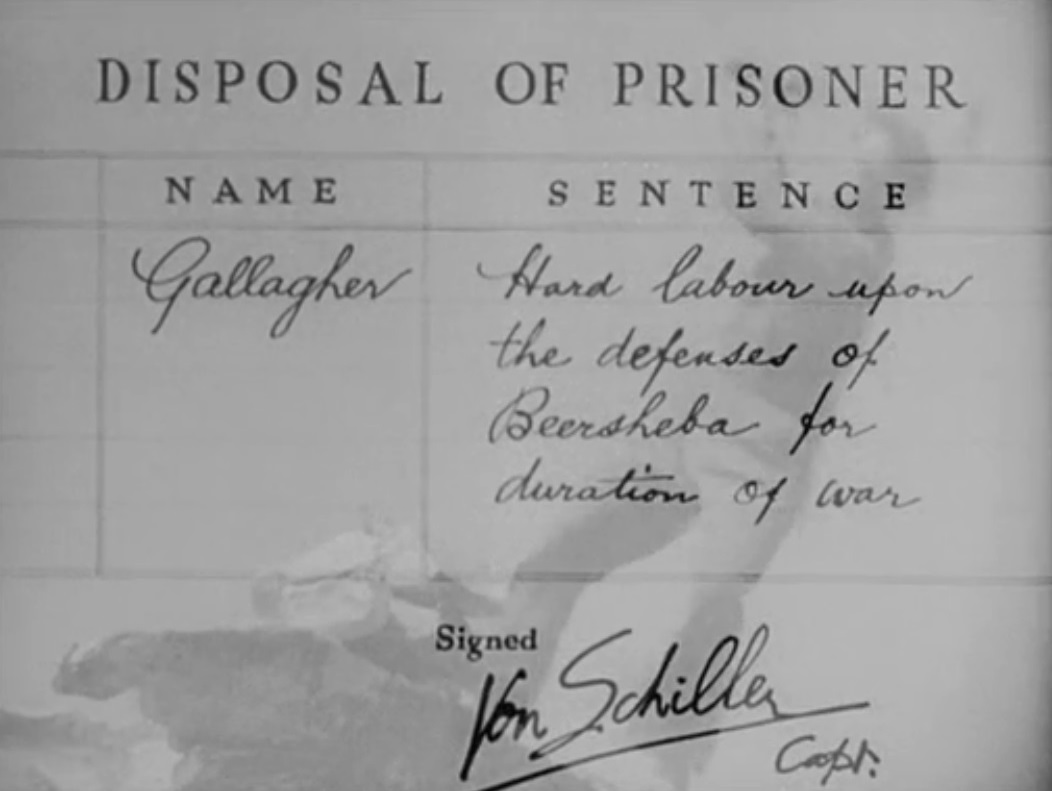 Jerusalem, the Biblical imposition of the Hun, worse than the Turk.
Cairo, Kipling's sergeants three playing Two-up with the natives down to their loincloths.
"Battle of Romani", the Sinai firing line, "poor fools, they're half-crazy with thirst!"
Gaza, "the oldest fortress in the world", a setback.
Red Gallagher's brief escape from German captivity and right out through the Turkish lines under fire is very happily remembered by John Huston in Beat the Devil.
A marvelous picture under the sign of King Vidor's The Big Parade, and in which the charge at Beersheba is justly commended by all writers as one of the greatest glories in the cinema (the explosives mining the city are a feature of Clément's Paris brûle-t-il?, to be sure).
T.S. of the New York Times, Gotham sophisticate, "did we say the story was foolish? It is. But however crude... Yippee! for a brawling, boisterous entertainment." Variety, "the story is slight..." praiseworthy anyhow. TV Guide, "early Aussie effort... sewn into the action footage is the inevitable romance... on the way to a smashing finish". Hal Erickson (Rovi) finds the plot too difficult to follow, "all such trivialities are forgotten..."
A successful analysis will be found in Massacre Harbor ("The Last Harbor Raid", The Rat Patrol), dir. John Peyser.
The Rats of Tobruk
Who received their name from Lord Haw-Haw whilst defending against Rommel.
Chauvel's masterpiece has some of them go on to the Pacific, a complete meditation concerning the war from an Australian viewpoint, noble and beautiful things perish to give the boss drover a mind worth having.
The twin gauges of the work may be seen in King Vidor's The Big Parade overall and Stanley Kubrick's Full Metal Jacket in another way, the song of the ANZACs entering Tobruk, for example, the fight against the sniper in the East.
A monument to the first who stopped a Blitzkrieg, owing to superior tactics lucidly explained in the film, and kept the Jap from getting Down Under, among other things.