a double tour
A characteristic transposition of La Règle du jeu, filmed in Aix-en-Provence (Eastmancolor) with Belmondo as Laszlo Kovacs before Breathless, the Octave part.
It's in a different key, the Japanese house on the estate grounds is examined as the crime scene in the opening shot, the camera glides from the artificial pond through the sliding doors and past the body of Leda, continuing along examples of her work and a TV/radio console to a coffee table and phone, then up to a Cocteau DANGER DE MORT spiral lighted up in Delaunay colors.
Chabrol's Octave is all for his prospective father-in-law's affair, the slightest difference from Renoir speaks galleries.
The cause is just, in the murderer's eyes. Mozart's Gran Partita is a sovereign work, there can be no other.
La belle France is Monet's coquelicots and Julie in her bra and panties at her bedroom window on a fine morning, the kitchen maid.
Les Bonnes Femmes
The successful analysis is by Richard Brooks in Looking for Mr. Goodbar.
Robert Alden in the New York Times described it as "a worthwhile piece of cinema".
Truffaut understands the theme as that of Resnais' Muriel and Renoir's La Règle du Jeu, "we act out 'Punch and Judy' as we wait to die."
One of the Ten Best Films of 1960 (Godard), top of the list, ahead of Nicholas Ray, Donen, Mizoguchi, Lang, Buñuel, Dovzhenko, Hitchcock, Cocteau, and Truffaut.
Les Godelureaux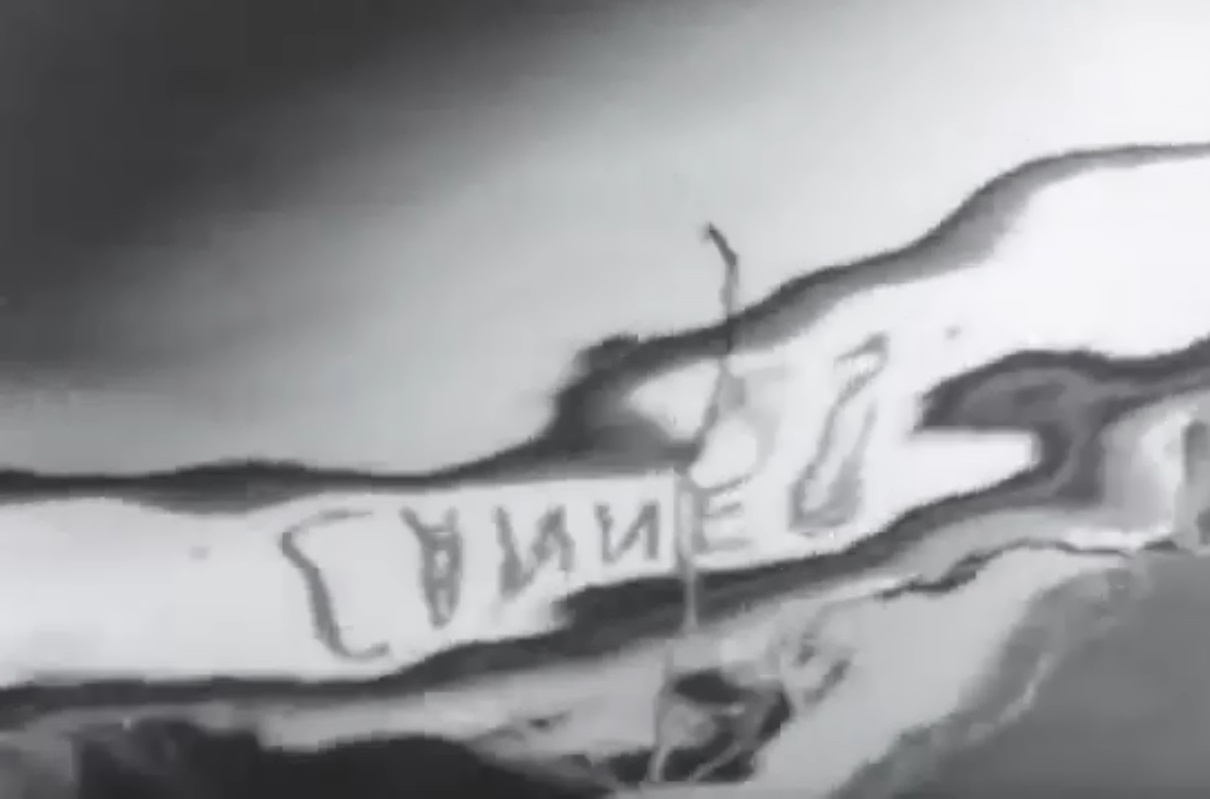 L'histoire de Ronald... posh fop parking his voiture where he oughtn't at the Café de Flore, cast up on the sidewalk he plots his voluminous revenge (Ken Russell remembers his ménage in The Music Lovers).
Chabrol's terrific sendup of the New Wave (and Dali and Yves Klein) is after the manner of an orchestration, as Ravel would say, of this theme. Vadim (Et Dieu... créa la femme), Malle (Les Amants), Godard (À bout de souffle) and so forth, all come in for gags, même Cocteau by way of Jacques Becker (Rendez-vous de Juillet), le chauffeur d'Orphée, même Truffaut (Jules et Jim).
Épater les bourgeois mais oui, ride nuncle out on a Roman rail, ah, fort bien! The hellcat R's adventuress dies or anyway goes to the U.S.A., well-served by the fleet (cf. Godard's Notre musique) and recalling how Robert Browning struck some contemporaries, "isn't he an American?"
Godard, Ten Best Films in France that year (with Ford, Rouch, Renoir, Rivette, Visconti, Preminger, Demy, Rossellini, and Fritz Lang) and Six Best French Films since the Liberation (with Ophuls, Rouch, Cocteau, Renoir, and Bresson).
David Thomson (Guardian), "might look much better years later" (with Les Cousins, A Double Tour, La Femme Infidèle, and La Rupture). Eleanor Mannikka (All Movie Guide), "a generally destructive atmosphere".
L'Œil du Malin
A view of the war even more recherché than Becker's Touchez pas au grisbi or Milestone's Ocean's Eleven (cp. Landru).
The petty little scribbler is what Skolimowski might well call a "funny little Frenchman", the great writer of New Germany is the very picture of happiness and prosperity. Chabrol's game is played by strict and exacting rules so that nothing is wasted, the funny little Frenchman's envy is a very precise measure, the wife's infidelity another, the great writer's histoire a third. Almost nothing is given away, the manner of telling all this is a point of view, a statement of facts, oblique or subjective.
It would be very tempting indeed to cite Bosley Crowther's New York Times review (he saw it titled The Third Lover) as a prize specimen ("France's New Wave, which crashed resoundingly on our shores a few years back, appears to have diminished to a muddy ripple"), but it is unclear if even French critics have satisfactorily treated the work.
Landru
A double bill with L'Œil du Malin, here the Bluebeard who killed so many during the war and burned their bodies and kept their belongings, the Great War that was, the war to end all wars, Chabrol closes on the remnant.
"Simply a droll display of a monstrous rascal," opined Bosley Crowther of the New York Times. Halliwell's Film Guide says it "falls on very stony ground indeed."
la ligne de démarcation
Between Free and Occupied France. Nothing quite crosses the line in the course of the film, there are several attempts that come close, finally after a great deal of trouble a young Maquis is brought to safety, badly wounded.
A British Intelligence officer and a French surgeon in the Resistance die on his behalf, but as the phrase goes throughout the film until the very end, "c'est égal."
That's when the line is crossed, and it is no longer the same.
Rémy-Rabier-Jansen.
"A bit disappointing" (Don Druker, Chicago Reader).
"A well-controlled, perfectly respectable piece" (Time Out), "it does point up the low intensity of Chabrol's involvement."
Dan Pavlides (All Movie Guide), "accurately illustrates that the heroic resistance movement was a small minority and most people were content with the Nazi occupation as long as they had bread and wine."
The Champagne Murders
An especially long formulation to arrive at a remote point, au-delà du bien et du mal, which is to say that cooler heads prevail, not merely endure.
To put it more bluntly, as Russell does in Crimes of Passion, the mousy little baggage masquerading as a good time on the Reeperbahn or vice versa has her mitts on everything, it is all grist for her mill, and to arrive at an understanding of that is to see literally what the film is about.
Vincent Canby of the New York Times had it that "it's not sure what its function should be."
The Catholic News Service Media Review Office seconds him.
Time Out thirds him, "totally incomprehensible plot."
Chabrol's long takes are plentiful and virtuosic.
Halliwell's Film Guide makes the fart, as Shakespeare would say.
Les Biches
A true heir of Renoir, Chabrol invests his screenplay in a complex ritual of style, situated obliquely in the realm of Vadim (Et Dieu... créa la femme) and Dreyer (the bare décors) and Godard (La Chinoise) and Buñuel (Viridiana) and Polanski (Repulsion), maintaining an ease of equilibrium, with even a bit of Hitchcock spying.
Audran is so rich and lazy she won't snap a French double sugar cube to taste, Sassard is so daft that her good looks carry her away, Trintignant handles the harbor makeover ("all houses the same, all different").
The one-two-three progression begins with the lady's idle apperception, she can't tell a copy from its original. The architect unveils his plan, and then there is the girl, a voice-ridden psychotic.
Morning, midi, night. Practically filmed to show all the styles in variable use (Hitchcock's keyhole makes for a moonlight effect replacing the does' lamp).
La Femme Infidèle
A fine study of the crime passionel, its subterranean currents.
Que la bête meure
The Iliad and The Odyssey, one follows upon another.
Le Boucher
The perfect woman who has not love is a snare and a delusion.
La Rupture
Polanski's Chinatown gives a replete analysis in which the material is all worked out to the nth degree (the San Pedro divorce case for Chabrol's divertissement from Murnau's Sunrise).
The extreme rigor of the filming predictably would have shocked certain reviewers, and there is Canby, predictably shocked.
The woman in the wilderness and her landlocked fils de bonne famille of a husband, the hireling set out to destroy her, the father-in-law's longing for his grandson, placed in Brussels as a trap escaped to Paris.
Juste avant la nuit
"Les enfants commencent à oublier."
The surrealism of Chabrol is not taking things as they seem, which is the definition of Surrealism. Thus a routine police matter, the murder of a Paris antique dealer, who had a particular taste for masochism.
Her husband built the house the murderer lives in with his family, head of an advertising firm (the manufacturer of Culpa, a laundry detergent, writes his own slogan).
The supreme elegance is to have all this on film, toujours l'Occupation, as if it were something else, quotidian (the supreme irony is what "sounds like Stravinsky" is L'Oiseau de feu just before the end).
La décade prodigieuse
Guido's produttore (Otto e mezzo) is on the set to assure that the theme can be overstated, if wished, but not mistaken.
The artist's guilt, detailed in a minute examination, is a careful foist. Moneybags (Orson Welles) is god, all things are in the vortex of his purse.
It comes with a university professor (Michel Piccoli) to explain things, yet Canby was baffled.
Anthony Perkins, Marlène Jobert.
Nada
"The brief and complete story of the Nada Group."
Ad hoc revolutionaries, cadres, an old Communist resister lately out of Algeria "and so on".
They kidnap and kill the U.S. Ambassador, the Government wipes them out.
les innocents aux mains sales
Canby reports the disastrous effect of the English cut, still rippling.
The husband dies in the lover, who ceases in the wife's impossible return, her position is untenable, she sees the light.
A pleasing puzzle, in its surface elements correctly deployed, quite virtuosic.
Alice
ou la dernière fugue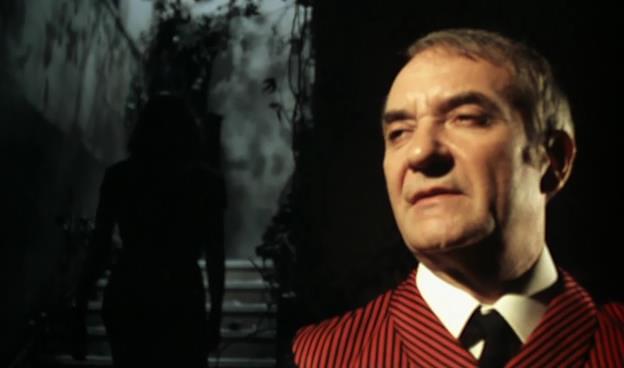 The brand of illusion is by way of The Legacy (dir. Richard Marquand) and The Defector (dir. Raoul Lévy) with a finish suggestive of The Sentinel (dir. Michael Winner) as well as Charles Dodgson (the title character reads Borges in French). Rod Serling has the overall gag from the authoress of Sorry, Wrong Number ("The Hitch-Hiker", The Twilight Zone, dir. Alvin Ganzer).
TV Guide, "college philosophy-course idea".
Violette Noziere
Case study of a murderess and cause célèbre.
The boys are taking politics, Hitler and Mussolini, Commies and Socialists, very boring, a serious student won't sleep with her.
She sleeps all day at the Hotel de la Sorbonne, comes home for dinner and feigned schoolwork, slips out at night to pick up men and rifle their wallets.
Her father won't acknowledge her, a public man. Her mother's married to a railroad mechanic but sees a "great destiny" for her.
Eluard is mentioned, also Breton.
Jours tranquilles à Clichy
Quiet Days in Clichy and its author vis-à-vis the blank page.
Two films provide the framework, Penn's Little Big Man for Miller in old age (recalling Picasso's late meditations), and Russell's Salome's Last Dance for the Paris of the novel.
And then there is Colette, who is Minnelli's Gigi and Malle's Pretty Baby (the photography sessions are Hawks' or Winner's The Big Sleep, to stretch a point).
To atone for Brooklyn, that is the main thing (to this end, Nigel Havers' performance is a work of art among many in this masterpiece of masterpieces).
"You know, for an American you're really strange. I bet you don't like Paris."
In Normandy, Jules et Jim (Truffaut). Back in Paris, What's New, Pussycat? (Donner).
Jean Rabier cinematography, Matthieu Chabrol score.
"Hardly profound" (Time Out), "a subversion of its source material."
Dr. M
Chabrol's supreme masterpiece on the Mabuse theme is generally undercut with modest clichés of the policier, but that didn't help critics who like suicidal escapes as opposed to the burden of thought, for example.
Dr. Marsfeldt (Alan Bates) runs Mater Media and the Theratos Clubs for grand getaways, Berliners are dropping like flies in solo and offensive suicides, bookings are increasing.
The Berlin metaphor is very potent, Lang's source is held in common, the mastery of form acknowledges the master, formally, although the film is much closer to Godard (Alphaville).
The girl on the adverts (Jennifer Beals) everywhere persuades people it's time to go, she knows nothing, Lt. Hartmann (Jan Niklas) investigates.
Madame Bovary
The tragedy of a dull, simple life. Dr. Bovary has an awareness of it and is saved, his wife has not and ruins him.
Boredom is the main complaint. She longs for amusement, he is persuaded to try a quack operation that will make his name. She continues, he retreats.
The continuous comedy has a raucous ending. Emma believes her suicide will be gentle and dreamy, she dies in agony.
The style and technique are attuned to the humor of the thing. Minnelli does a lot of the spadework initially.
Critics have made a point of discussing the novel, they have missed such points as Boulanger meeting Emma whilst having his valet bled for "pins and needles". Dr. Bovary is of a time and place and knows it, Mme Bovary has no more brains than he and doesn't.
Aurea mediocritas is his motto, she must have her lily gilded.
L'Œil de Vichy
The Occupation in newsreels.
Nazi bullshit dispensed in the theaters of France and the Empire.
Jews were responsible for the defeat, unemployment is minimal since the invasion, French films are being melted down for nail and shoe polish, schoolchildren learn the song of the Führer,
Adolf Hitler is our Savior, our hero.
He is the noblest creature in all the universe.
For Hitler we live.
For Hitler we die.
Hitler is our Lord.
Who reigns over a new world.
La Cérémonie
The strange, bizarre case of two women, "one can't read and the other reads our mail," who kill everybody.
More need hardly be said.
La Fleur du mal
Make a movie of it, it lasts longer.
Herod and Pétain, "Chicago" makeovers. Stepmom's been on the town council, got Dad a phony Disabled parking permit, he's got something going on the sly.
She's running for mayor.
Council flats, lately improved.
"Paris change! Mais rien..."
A string of caricatures, whom the actors must portray, les Charpin-Vasseurs.
Excellent score by Matthieu Chabrol, treated as musique de fond.
These are the Clintons, studiously observed. Roger Ebert (Chicago Sun-Times), who saw the resemblance in Lumet's Guilty as Sin, missed it entirely here. So did Elvis Mitchell of the New York Times, and where Ebert has Chabrol attacking the rich, chez Mitchell it's "dissecting the middle class... in our sleep," and so down the line of critics (Time Out, "you may need to take notes").
La Demoiselle d'honneur
The bust of Flora in the garden resembles the mother, who gives it to her beau, who takes the family out to dinner and fades away. The son fetches it back and keeps it hidden.
At his sister's wedding, he hits it off with the bridesmaid, who resembles the bust of Flora in his closet. Away from her, he caresses and kisses it. She lives in a basement apartment, above her is a tango dancer not her mother, the upper floor is vacant. Outside on the grounds is a middle-aged bum, "the filthiest man in the world."
The affair is passionate. Four things, she tells him, set the seal on their love. Each must plant a tree, write a poem, make love to a person of the same sex, and kill somebody. He's never done the first two, the rest is impossible. She is intractable, to please her he takes credit for the bum's death reported in the newspaper. In honor of this occasion, she murders his mother's beau.
The son investigates, but finds his mistress has killed a houseguest (the bum isn't dead either, only misidentified). The smell on the upper floor is the rotten corpse of another victim, a rival for the attentions of her previous lover.
The film opens in a very bright overexposure with vague blue shapes shot from a camera car, resolving gradually into a vague industrial landscape and precisely familiar suburbs. A news crew is broadcasting from the sidewalk in front of a house where a girl was last seen. The son and his sisters are watching this at home.
He does sales work for a contractor, Suzanne Flon is a finicky customer. The mother is a hairdresser who makes house calls. The bridesmaid is a sometime actress and model.
The son's investigation makes him a suspect. His punkish other sister is arrested for shoplifting, he's called out of the detective's office for an interview. The Hitchcockism has been prepared with De Palma slowness, to make all the associations plain and generate the unobtrusive surrealism of a daydream, suddenly Chabrol puts the film forward rapidly to a trundling breath of fact. From there it sinks back into the earlier tempo as the son swears never to abandon his mistress, while the police close in.
La Fille coupée en deux
"The lady sawn in half", a weathergirl on TVL, her lover won the Goncourt Prize in 1969, "a magical year", she marries a psychotic scion of the Gaudens Laboratories.
Stanford White gets mocked in the novelist's mania for quotations, including Piron's epitaph, "Here lies Piron who failed in his mission, even to become an Academician," the author of La Métromanie.
"I've never received an Oscar," Hitchcock pointed out to Truffaut. Chabrol's Harry Thaw laughingly shared a bathtub in childhood with a brother who drowned there.
A perfect satire of social mediocrity, even in Lyon. The girl's face has the blandness of a ballet mask in Cendrillon.
A washed-out print red-tinted under the Turandot credits, and pale blue thereafter, adds to the pungency.
"The Gaudens boy", Paul André Claude Gaudens, weds Gabrielle Aurore Deneige at a splendid church dollied-in to. Charles Saint-Denis, author of L'absence de Pénélope, is really just plain Charles Denis. He gets the news from the news, in his hot tub full of soap bubbles, a regular Marat of sorts.
An abominable book interviewer makes way for Gabrielle's show, The Icing on the Cake. Saint-Denis wants to travel the world on an expense account to write a biography of Cendrars or Stevenson. Lisbon is mentioned, to the sound of offscreen thunder.
Her uncle Merlin puts Gabrielle in the act for the title number, after the murder and trial, against the digital background of Les Fêtes de Lumière, "I LOVE LYON".
Pibrac is named, and Louÿs at an auction.
Saint-Denis gets murdered at the podium where he has just been introduced to a philanthropic society in aid of "humanism", sponsored by his assassin's mother.
Bellamy
Nîmes and Sète, half-brothers.
Everything comme il faut, flat screens, cellphones, the French Home Depot with carte de fidelité, image bleuâtre.
Insurance scam (Nabokov's Despair), Inspector Bellamy taking a month off.
It's solved after another fashion, as you might say, and Variety did (asking for a ten-minute reprieve).