Shadows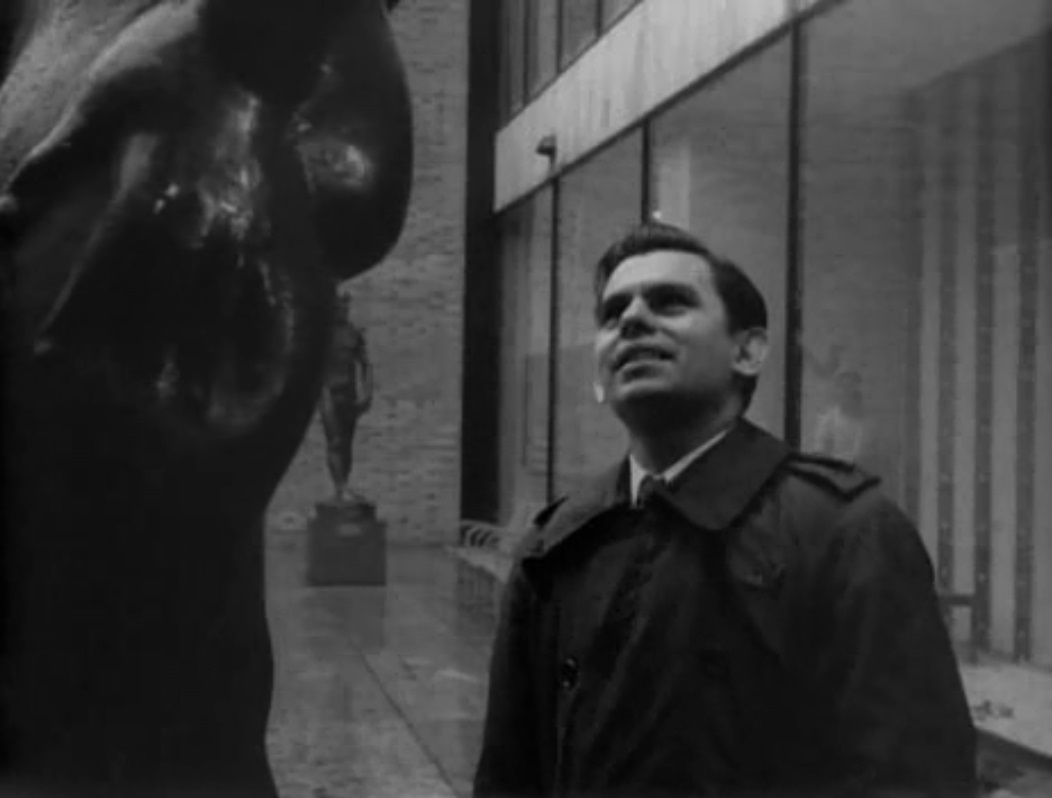 Cassavetes' improvisation on a theme by T.S. Eliot, something of a joke on Bergman's comical philosophical dilemma over the intermittence of cinema (as compared with the stage). The film is under the twin auspices as it were of Frank Capra (It's a Wonderful Life) and Hans Richter (Dreams That Money Can Buy, by way of Libby Holman).
An artistic dilemma peculiar in some ways to New York. The kiss on Fifth Avenue is greeted with cliquish indifference and sallow lust, Cassavetes sees the only joke in all the agents' waiting-rooms about Shakespeare in a nightclub (this is later developed in The Killing of a Chinese Bookie). The technique is quite the same as in Minnie and Moskowitz, breaking even with the Nouvelle Vague. The singer's career nearly founders at the train station in front of a poster for A Night to Remember (dir. Roy Ward Baker). The story seems to have been built out of early Fellini, by way of Marty (dir. Delbert Mann). The only difference between Cassavetes' New York exteriors in his first film and the ones in Gloria twenty years later is the latter are in color and widescreen. Lelia's walk home (with a bit by the director) gives a virginal vision of the city as Pottersville. This is picked up later as a result of the cabbie's invocation of Capra's Ernie.
The literary party sets up a punchline roundly delivered in Rafelson's Five Easy Pieces. The fight scene anticipates Reisz' Saturday Night and Sunday Morning (cf. Bergman's Hamnstad). The great thing was to make this up as far as possible while filming. It puts your feet on the ground and gets fresh material out of being young and behind the 8-ball, with reference as far as possible to the Dead End Kids and looking ahead to Husbands. The scene at the Hirshhorn Museum not only points up a humorous contrast, it gives you a fine study of one of Gaston Lachaise's monumental nudes by a director with a genius for sculptural groupings.
Andrew Sarris (The American Cinema), "John Cassavetes remains an unresolved talent."
Bosley Crowther of the New York Times, "an unfinished picture in every sense of the word." J. Hoberman (Village Voice), "a one-film American new wave." Geoff Andrew (Time Out), "often very funny." Leonard Maltin, "formless, crude, but strikingly realistic, with great use of N.Y.C. locations." TV Guide, "powerful and moving". Tom Hutchinson (Radio Times), "format-breaking social drama". Film4, "won't be everyone's cup of tea for a night on the sofa." Hal Erickson (All Movie Guide), "far from subtle." Halliwell's Film Guide, "essentially dreary", citing William S. Pechter (Commentary) on "mindlessness" and "formlessness" and "rambling incoherence," also Robert Hatch (The Nation) on "startling immediacy and shocking power."
Murder for Credit
Johnny Staccato
"Commercialisticism", a front for everything, cp. Too Late Blues.
Jazz composer makes comeback, someone in his entourage wants to kill him. Estranged wife, new singer, arranger, business manager? The last of these is briefly seen stuffing his face at Sardi's.
A rarefied solo for Charles McGraw opens things in great style.
Too Late Blues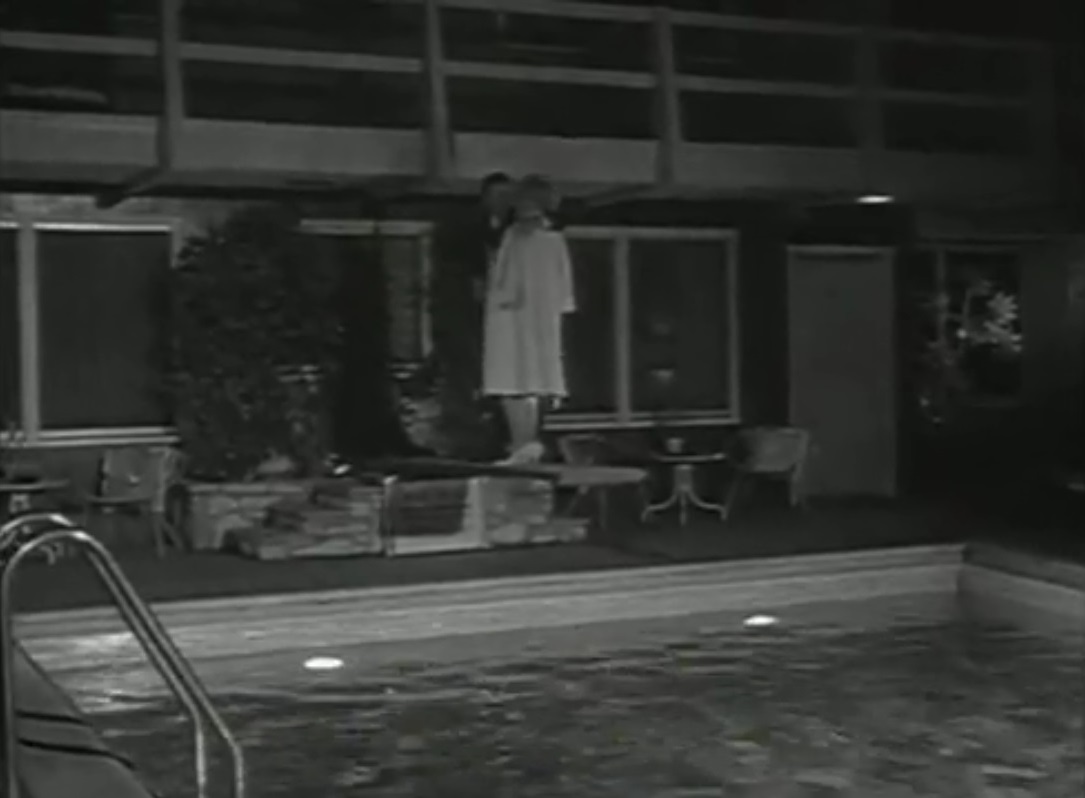 "Hey listen, Ghost, this thing is getting serious—all we ever do is festivals, festivals in San Diego, festivals in San Francisco, playing jazz for deaf-mutes, for old ladies' homes, for the blind—man, when are we gonna make it, that's what I wanna know."
"Never, Charlie, not if you're lookin' for some rainbow." A theme from Johnny Staccato ("Murder for Credit", written by Richard Carr and Laurence Mascott). Truffaut is a precedent with Tirez sur le pianiste, Rossen's The Hustler right alongside (cf. Wilder's Sunset Blvd.).
Dearden's All Night Long is practically simultaneous, Joseph McGrath picks up a subtheme in 30 is a dangerous age, Cynthia. Avildsen's Joe remembers the Irishman at Nick the Greek's, Pinter (The Quiller Memorandum, dir. Michael Anderson) the sudden and ferocious fight that comes from Shadows. Dassin (Circle of Two) has the artist and the demolishing critic.
New York Times, "all that Too Late Blues needs to make it one of the best movies ever about jazz musicians is substance." Variety, "a tendency to force casebook psychology on the characters at a loss of spontaneity." Geoff Andrew (Time Out), "at times the emotional scab-picking threatens to bring what story there is to a halt." TV Guide, "interesting mainly for its jazz atmosphere..." Richard Brody (The New Yorker), "John Cassavetes may have faced constraints and conflicts when he tried to direct movies for Hollywood producers, but his first studio film, Too Late Blues... makes those very clashes and compromises their subject." Jonathan Rosenbaum (Chicago Reader), "gauche but sincere". Catholic News Service Media Review Office, "never quite jells as a dramatic whole." Mark Deming (All Movie Guide), "gritty, low-key drama". Halliwell's Film Guide, "uninteresting".
A Child Is Waiting
"POET. Pompous synonym for fool, dreamer" (Flaubert's Dictionary of Accepted Ideas). Chardin the old fox says that while there are many bad artists, incompetent ones, at the Salon, there are still many more longing to line its walls, imagine (cf. Huston's Moulin Rouge).
Baudelaire's monster-child, an albatross. A lesson in art delivered with a pugnacity that is almost brusqueness. The opposite is shown, institutionalized idiots (cf. Tod Browning's Freaks).
Char's slow snow, an expression of verses that signify rain. Michael Ritchie (The Couch Trip) remembers the hot dogs, Frederick Wiseman (Titicut Follies) even more. "No, it's better for him to be with children of his own kind. I've come—I've come to believe that!"
The points of contiguity with Mulligan's To Kill a Mockingbird, Hitchcock's The Birds and Brook's Lord of the Flies are matter of mere coincidence only, one should think. Lindsay Anderson's documentary Thursday's Children is certainly a main point of reference and rather more, Leo McCarey's The Bells of St. Mary's for the Thanksgiving play that Peter Hall remembers for A Midsummer's Night Dream ("would ya pay attention?") and Truffaut for Fahrenheit 451, Arthur Penn's The Miracle Worker and no doubt Wertmüller's A Joke of Destiny for the ending. Cassavetes has occasion to reflect on it all in Gloria.
Abby Mann screenplay, Rudolph Sternad décor, Joseph LaShelle cinematography, Ernest Gold score, Stanley Kramer production, after Vincent J. Donehue for Studio One.
Bosley Crowther of the New York Times, "it has no more impact or validity than an average television-doctor show." Variety, "a poignant, provocative, revealing dramatization." Geoff Andrew (Time Out), "a very affecting study". Dave Kehr (Chicago Reader), "a little wide of the mark." Film4, "...nevertheless clearly the work of one of cinema's greatest talents." TV Guide, "draws from the social stance of a Stanley Kramer and the institutional approach of a Frederick Wiseman and rises above their judgmental attitudes to produce a wonderfully provocative and sympathetic film." Hal Erickson (All Movie Guide), "while director John Cassavetes gilds the lily..." Halliwell's Film Guide, "worthy semi-documentary marred".
Faces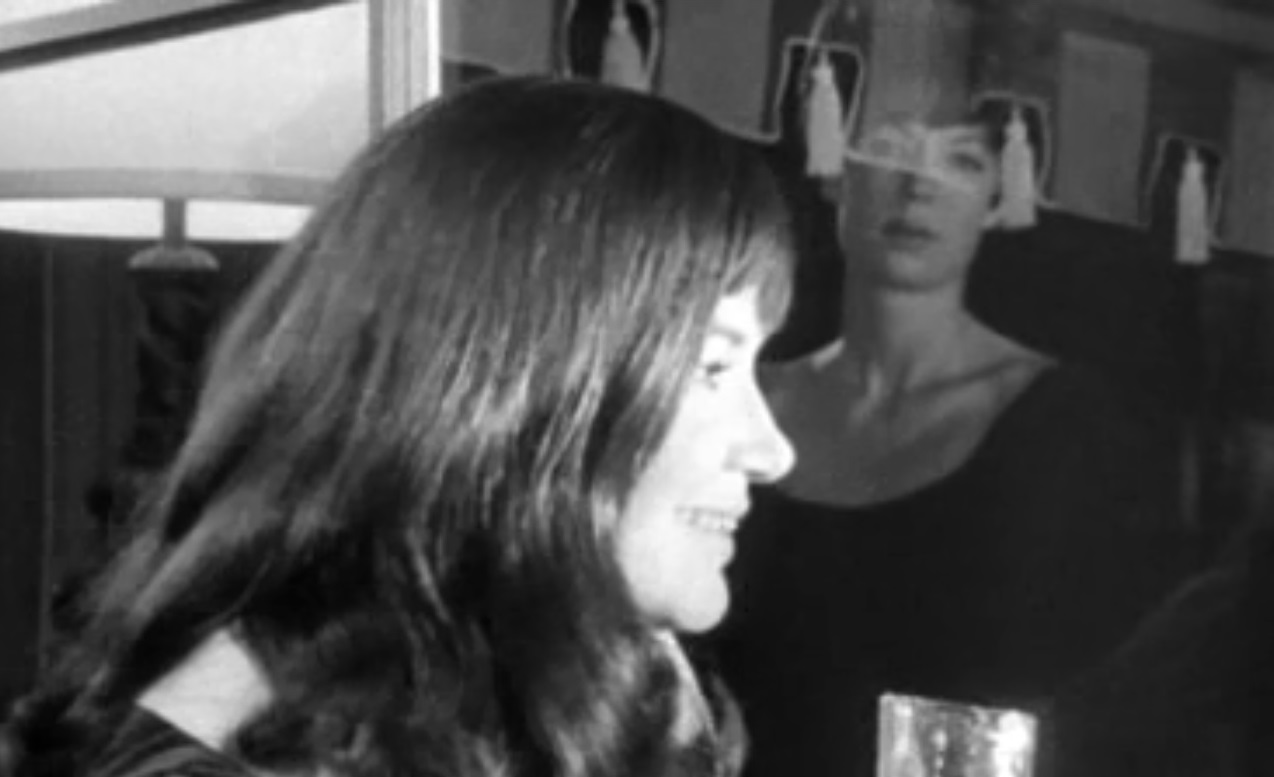 Movie people, industrial, financial, "I don't wanna yawn in Mrs. Miniver's face." Faces in a screening room, "the dolce vita of the commercial field..."
"Listen, do you know that Freud said if you go to the bathroom it's supposed to be sexy or something?" The "Bergman film in the neighborhood tonight" turns out to be Scenes from a Marriage, but "I don't feel like getting depressed tonight." One is said to have "uncanny phraseology". Jesus and the Magdalen, straight from The Losers Club. At Whiskey A Go Go, the counterpoison.
"They're scared men" vs. "Florence from Torrance". The Sheik (dir. George Melford). Cassavetes works all this out in Husbands (where he remembers the painting of flowers on a partition wall and the square back of a chair exactly reflected in the surface of a table making a still life) and A Woman Under the Influence.
"They had faces then," says the man from Special Branch in David Miller's Hammerhead that same year, looking up at a Rubens bottom.
Renata Adler of the New York Times, "incomparably better than John Cassavetes' first film." Variety, "at least an hour too long." Roger Ebert (Chicago Sun-Times), "the sort of film that makes you want to grab people by the neck and drag them into the theater and shout: 'Here!' It would be a triumphant shout." Geoff Andrew (Time Out), "a classic of modern realism." David Parkinson (Radio Times), "challenging, gritty". Wendy Mitchell (Film4), "cinema of discomfort of the highest order." TV Guide, "though it is sometimes a tedious viewing experience..." Catholic News Service Media Review Office, "troubling, sardonic, somewhat depressing treatment of a mature theme that is part of so many contemporary relationships..."  Hal Erickson (All Movie Guide), "alternately clumsy and profound, it is nonetheless a work of deep sincerity, as recognized by the Venice Film Festival, which bestowed no fewer than five awards on the film, and it perfectly exemplifies Cassavetes' improvisational, cinéma vérité style and searching explorations of modern relationships." Halliweill's Film Guide, "quite frequently compelling," citing Jan Dawson of the British Film Institute, "painfully and overpoweringly real."
Husbands
A Comedy about Life Death and Freedom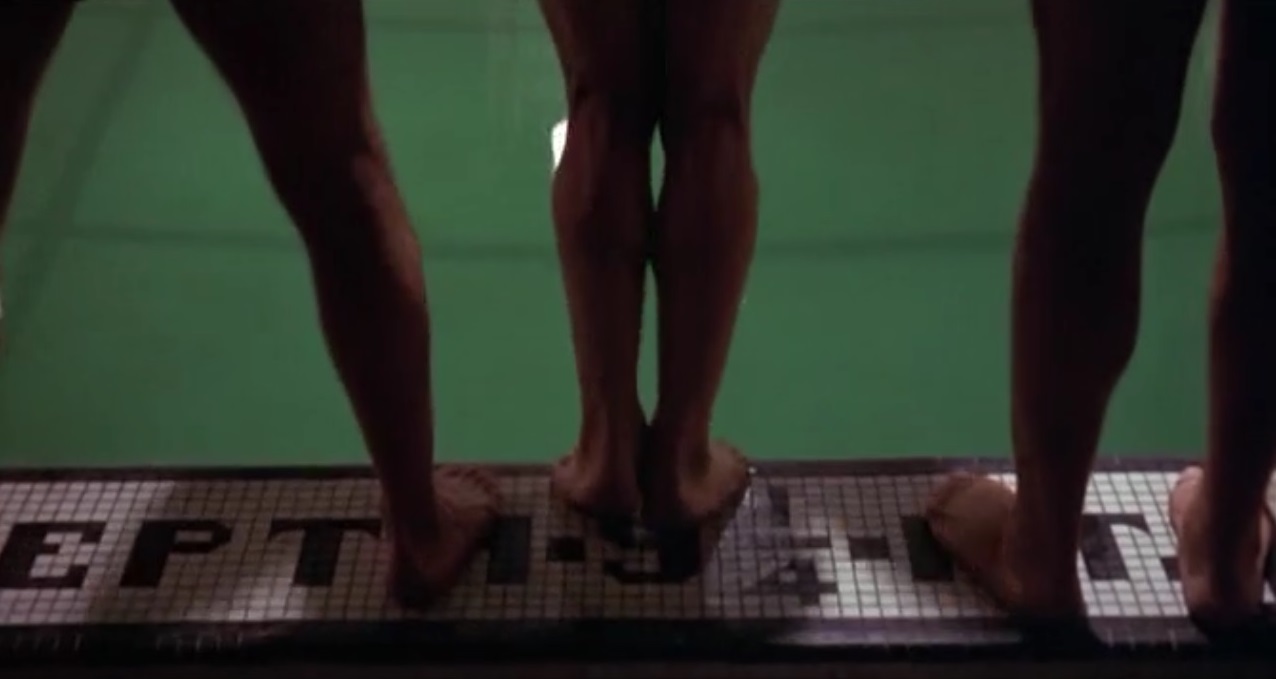 Each of the three mourners passes "the stages of his age and youth / entering the whirlpool," with reference to Lumet's Bye Bye Braverman (who repays the compliment with a Gloria of his own), on the basis of Petri's I giorni contati and Annakin's Three Men in a Boat. "Suck wind! Next time I let it out's gonna be in a sailboat!"
Undoubtedly a memory of the war from surprise attack to the return somewhat lessened in number, with songs of World War I and the Depression and a far-off land, a war on two fronts (cf. Jack Webb's The Last Time I Saw Archie)...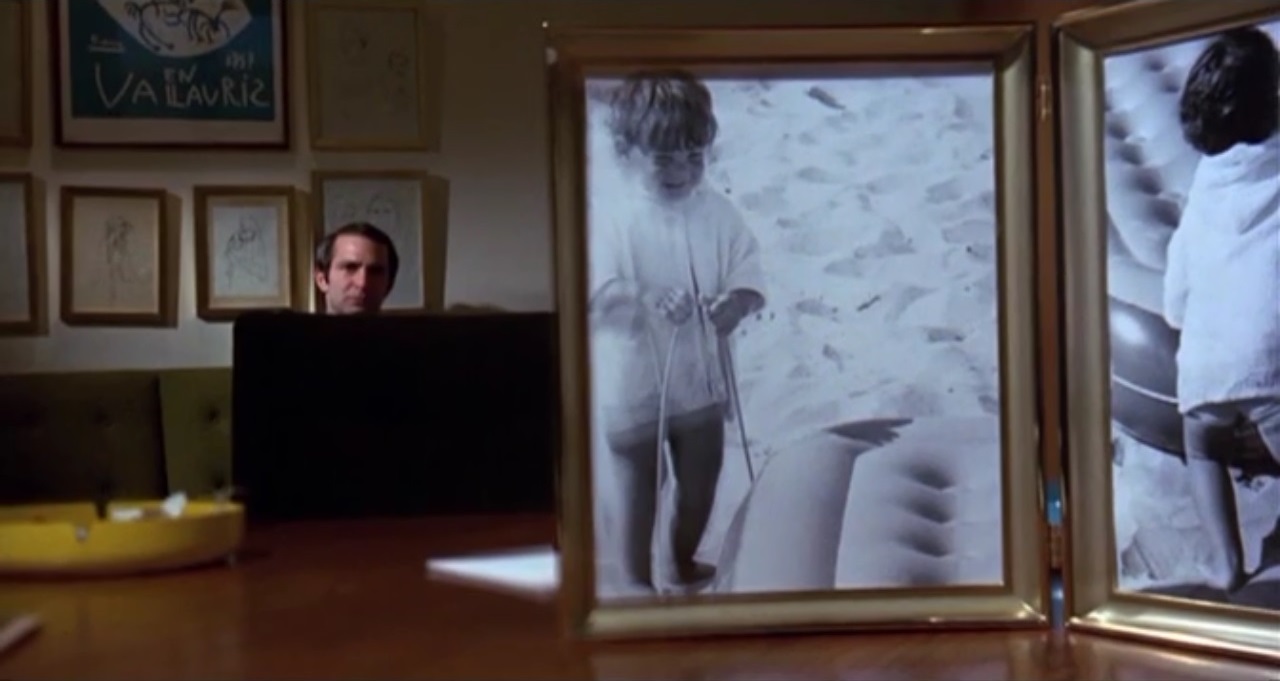 Compare the walking race to the race in Truffaut's Jules et Jim and note the secondary resemblance, the main point is silent comedy. The interior phone booth scene is paralleled in Rafelson's Five Easy Pieces (cp. Minnie and Moskowitz). Ed Weintraub at the office enters alla Fellini, the shot of the Green Cab (from A Child Is Waiting) impresses by what you might call its architectonic expressiveness if you were not afraid of being misunderstood at Columbia University. The marital breakup is filmed in front of an Albers Homage to the Square partly obscured by a Monet bouquet (cp. Faces). The dentist chair inspired a one-act play by Elaine May, maybe, from W.C. Fields (dir. Leslie Pearce). The imprimatur of the greatest authorities on the subject, Laurel and Hardy, is given in a sort of juggling act just before the final scene.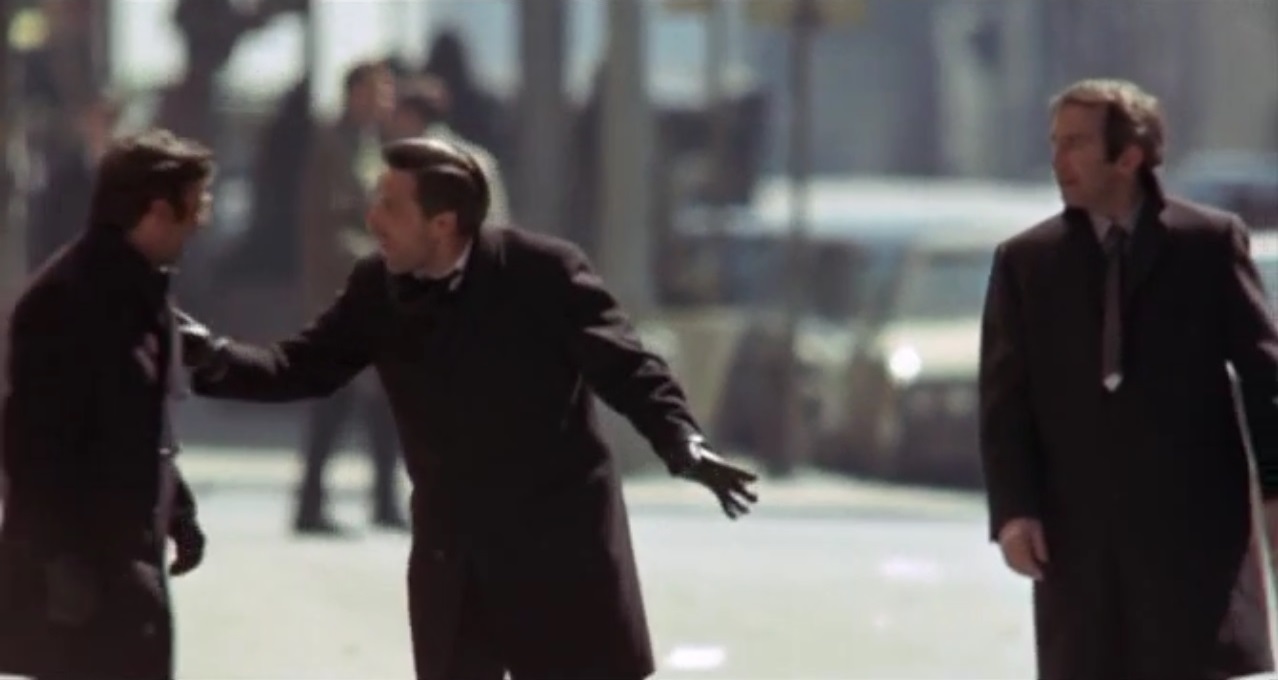 The London hotel room is by way of Aldrich's The Dirty Dozen if you will have it so (compare the exterior phone booth scene in New York to Rosemary's Baby, dir. Roman Polanski), with a gag made famous in Neil Simon's The Odd Couple (dir. Gene Saks), setting the stage for A Woman Under the Influence (from Too Late Blues and Faces).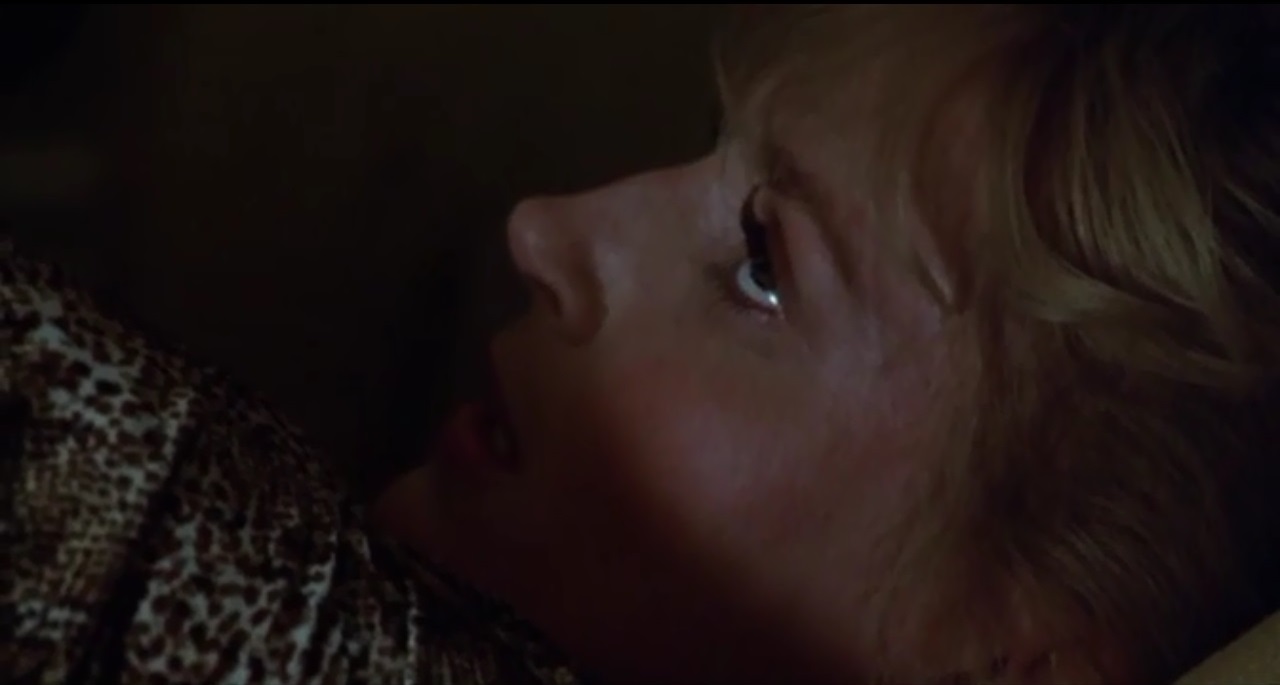 Vincent Canby of the New York Times, "seldom is as meaningful to us as it is to them." Variety, "a memorably touching, human and very funny film." Roger Ebert (Chicago Sun-Times), "disappointing in the way Antonioni's Zabriskie Point was." Richard Brody (The New Yorker), "few films capture with such life-affirming wonder the despair, hatred, and incomprehension that drives the sexes together and apart." Tim Robey and Robbie Collin (Telegraph), "like a semi-interesting draft for something John Updike decided against writing." Philip French (Guardian), "intermittently brilliant." Jonathan Rosenbaum (Chicago Reader), "impossible to dismiss or shake off entirely." TV Guide, "deeply flawed." Dave Calhoun (Time Out), "lo-fi". Film4, "a tighter edit wouldn't have gone amiss." Catholic News Service Media Review Office, "for all of its excesses, from a lavatory vomiting scene to a crude sex romp in a London hotel, director John Cassavetes injects a compassion for his male misfits that redeems many of the glaring faults in his treatment of the proceedings." Halliwell's Film Guide, "insanely overlong."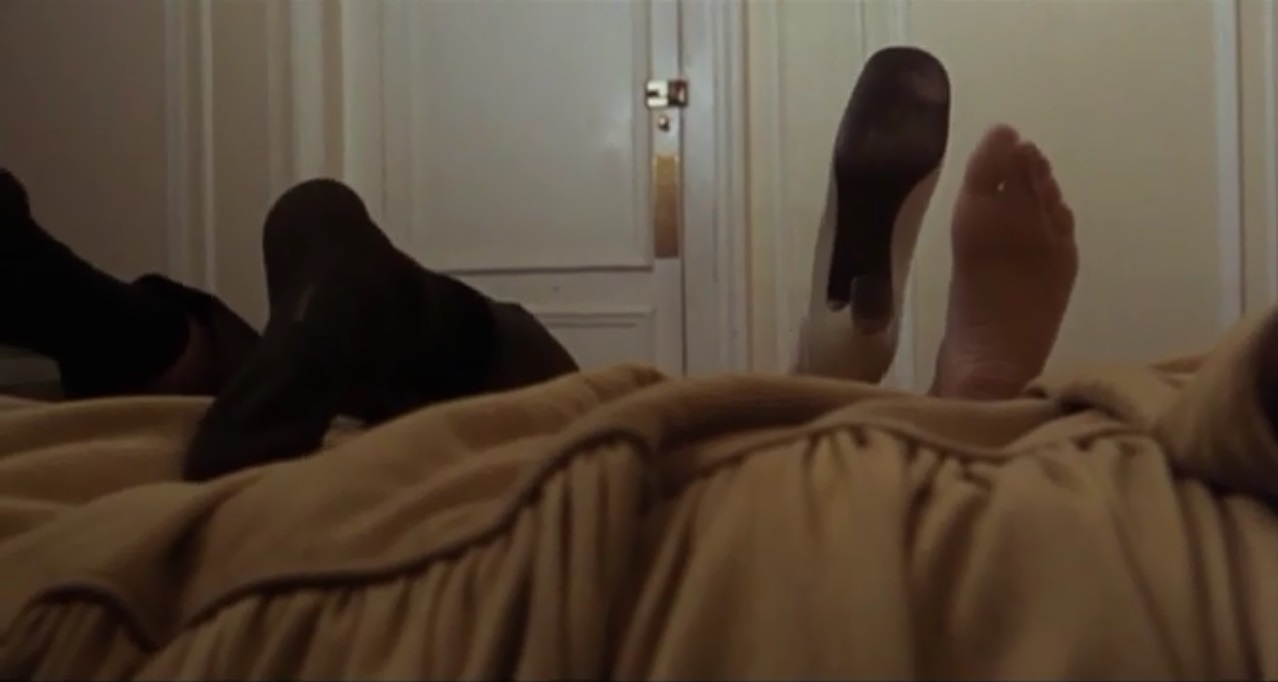 Minnie and Moskowitz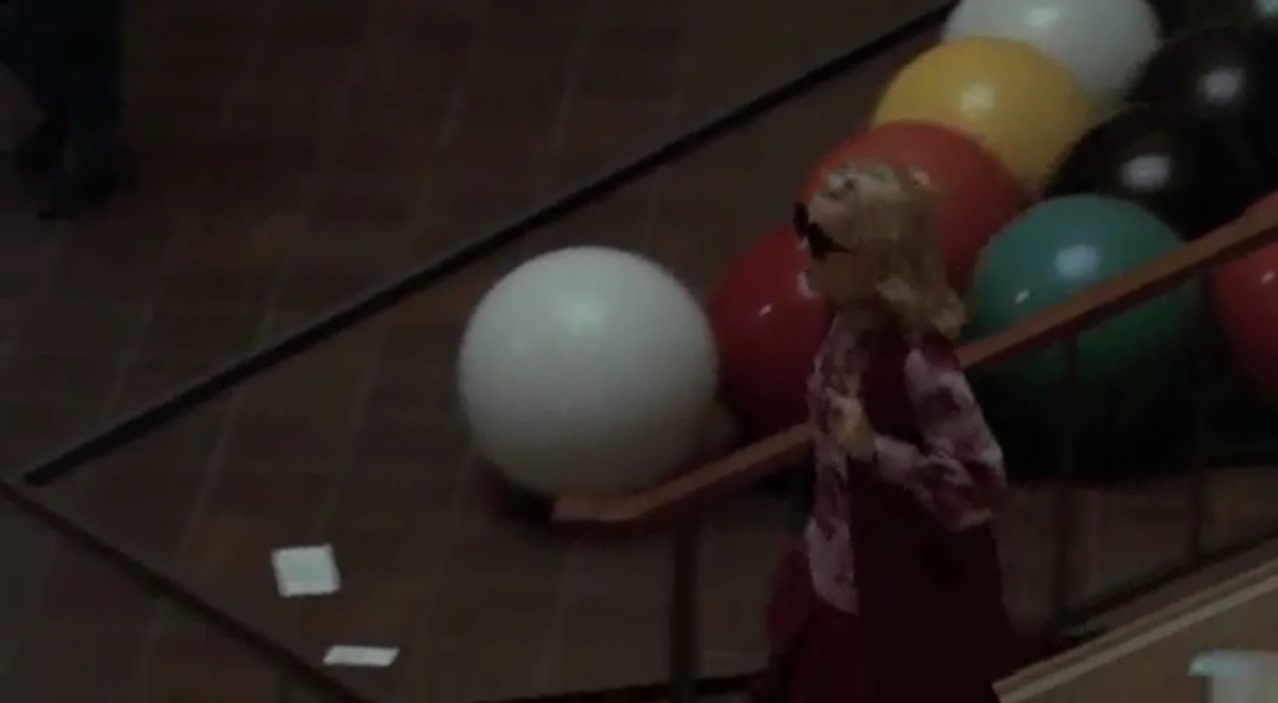 A sense of artistic economy is at the base of it all, from Faces. If De Sica invented Fellini (in Miracolo a Milano), Cassavetes did as much for Woody Allen, who assisted with Play It Again, Sam (dir. Herbert Ross). The models visibly at work include Resnais' L'Année Dernière à Marienbad, Potter's The Time of Your Life, Rafelson's Five Easy Pieces, and Kershner's A Fine Madness, with a citation of Kubrick's 2001: A Space Odyssey in the sound track.
Huston's The Maltese Falcon and Curtiz' Casablanca are seen projected, which initiates a commentary on filmgoers ("a buncha lonely people going in, looking up") and filmmakers ("they set you up to believe in everything"). Capra's It's a Wonderful Life is all but tacitly understood as the source, Hodges' Get Carter and Bogart's Marlowe are on Hollywood Boulevard, Vadim's pretty maids all in a row and later Sherin's Valdez Is Coming at Grauman's Chinese.
The script by Cassavetes beats everything, who hearing it will forget Mrs. Moore's story of the little scrubber?
Vincent Canby of the New York Times, "attempts to fight its way out of the lower depths." Variety, "oppressive and irritating". Roger Ebert (Chicago Sun-Times), "one of the finest movies of the year." Geoff Andrew (Time Out), "understated and intimate". Richard Brody (The New Yorker), "shambling tale". Dave Kehr (Chicago Reader), "there isn't a light moment in it." Michael Scheinfeld (TV Guide), "endearing". Film4, "not Cassavetes's best film." Mark Deming (All Movie Guide), "a typically low-budget labor of love". Halliwell's Film Guide, "enjoyably aimless".
A Woman Under the Influence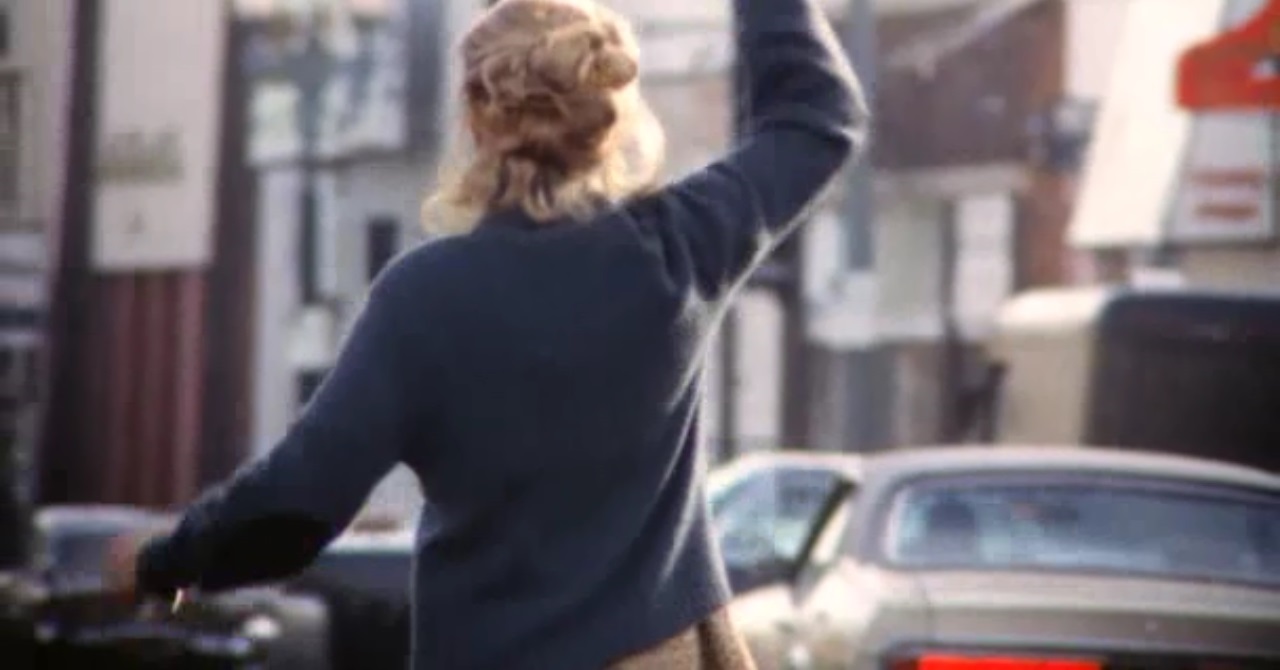 As ancient as Mencius, who entered his wife's apartments and found her indecorously disposed. The mandarin was minded to put her away, till his mother said he should have knocked first.
Nick (Peter Falk) works for the city, lets his wife come home from the asylum where he's put her away and be judged by her parents and his mother. He has all the right qualifications for a husband, only he isn't one. What happens to Mabel (Gena Rowlands) in his absence gets diagnosed as nuttiness.
In other words, a screwball drama. The many precedents, which certainly number Clayton's The Pumpkin Eater and Altman's That Cold Day in the Park among them, go into the making of a smooth joke mainly delivered at a distance, with a long lens (Garnett's Cause for Alarm! has another wife at the end of her rope similarly wandering, Dmytryk's Till the End of Time a similar Los Angeles neighborhood and one who has been away). Beckett's Film (dir. Alan Schneider) from Nosseck's Le Roi des Champs-Élysées for the kids who won't be put to bed (cp. Gloria).
The terms on which this is to be understood are those of Dreyer's Ordet, all the more remarkable in that the structure in its essence is a simple joke about a Scandinavian married to an Italian who wants board for his friends and a minder to his children, all she wants is to go to bed with him, his mother bullies him, her parents are nice (cf. Buñuel's Viridiana). A great central image is akin to Robert Frost's wheel pit ("The Vanishing Red") filmed with the appropriate grandeur of Edgar Allan Poe's "The Island of the Fay" at a grave tempo, "she floated again from out the light, and into the gloom (which deepened momently) and again her shadow fell from her into the ebony water, and became absorbed into its blackness." The jokes are grand, "you're a shit" says a family friend to Nick and it rains on him outside, Mabel home from hell is deposited by helping hands onto the floor instead of a chair, "normal conversation" Nick bellows for like Simon Gray's Butley (dir. Harold Pinter) mocking Reg and his "no bloody metaphors", best of all Nick who says it constantly is rendered speechless at the end by Mabel's question, "do you love me?"
Nora Sayre of the New York Times, "a thoughtful film that does prompt serious discussion." Variety, "a disturbing portrait of a slightly-mad housewife." Roger Ebert (Chicago Sun-Times), "one of my fellow critics came out of a screening of A Woman Under the Influence and said she was so affected, she didn't know whether to cry or throw up." Jonathan Rosenbaum (Monthly Film Bulletin), "the notion that people's understandings run deeper than their ideologies is certainly a contestable one, yet it operates as a prerequisite for appreciating Cassavetes' work." Tim Grierson (Village Voice), "remarkable drama". Time Out, "the brilliance of the film lies in its sympathetic and humorous exposure of social structure." Richard Brody (The New Yorker), "self-flaying". TV Guide, "an insightful essay on sexual politics." Wendy Mitchell (Film4), "one of the most devastating films ever made". Dave Kehr (Chicago Reader), "one of the best films of its decade." Catholic News Service Media Review Office, "full of the small realities and individual details that make up ordinary human experience but it is short on the sort of heightened drama one expects from a conventional movie narrative." Jason Ankeny (All Movie Guide), "harrowing masterpiece". Halliwell's Film Guide, "hard to sit through."
The Killing of a Chinese Bookie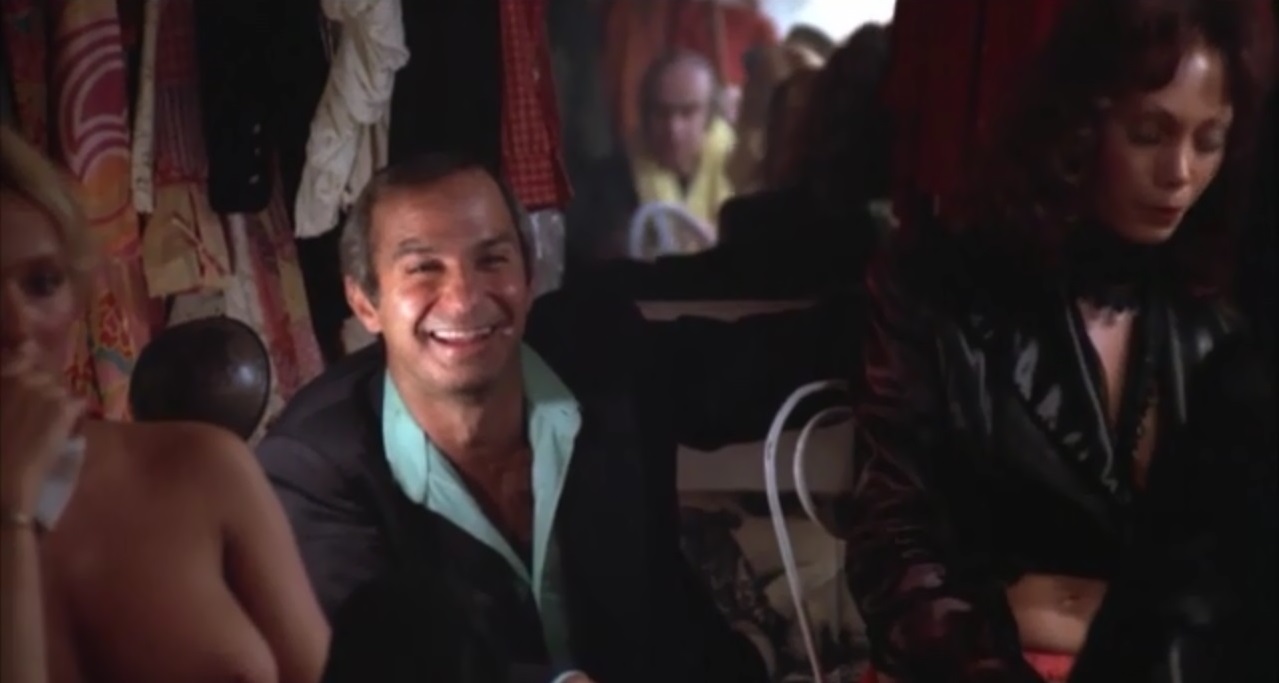 Seven years of debt, Jacob and Rachel. From the perspective of The Melting Pot, the past put paid to. The gopher's tale (later the limerick of the Peruvian shepherd). A bundle down the toilet at a Santa Monica gambling club called Ship Ahoy, cf. Dick Richards' Farewell, My Lovely the year before. The debt again repaid, "I mean, you knew you were set up, didn't you?"
The numbers at Crazy Horse West on the Sunset Strip, "a sentimental journey to Vienna, where you will attend one of the most glamorous balls ever given, by any king, queen, count, or baron," then à la Henry V (dir. Laurence Olivier), "let's not take a jet or an ocean liner, but using your imaginations, and with our humble efforts onstage here, let's transport ourselves to that city on the Seine 9,000 miles away, the City of Light, La Ville Lumière, Paris," finally the needful Benjamin and "I Can't Give You Anything But Love".
Question of "style, not class." A calamitous audition, "I'm a club owner. I deal in girls." The fighting films of Chinatown. "That's your bible," cp. Gloria. Homage to Bob Newhart in the phone booth, cf. Siegel's Hell Is for Heroes, the cost in hamburger. "Money is the religion of the people."
"The poet recommends, 'Incline, incline yourselves further.' He does not always come out unhurt from his page, but like the poor he knows how to take advantage of an olive's eternity." (René Char)
Vincent Canby of the New York Times, "bland". Variety, "an awful film". TV Guide, "perhaps Cassavetes studied how to be boring with Robert Altman." Time Out, "insouciant, involuted and unfathomable". Jonathan Rosenbaum (Chicago Reader), "doom-ridden comedy-drama." Richard Brody (The New Yorker), "hard, brooding crime drama". Catholic News Service Media Review Office, "a tedious drama that doesn't ring true." Paul Brenner (All Movie Guide), "a contemporary film noir turn." Halliwell's Film Guide, "another unendurable slab of Cassavetes pretentiousness; why he goes on trying, in the face of twenty years of public indifference, is beyond imagining."
Opening Night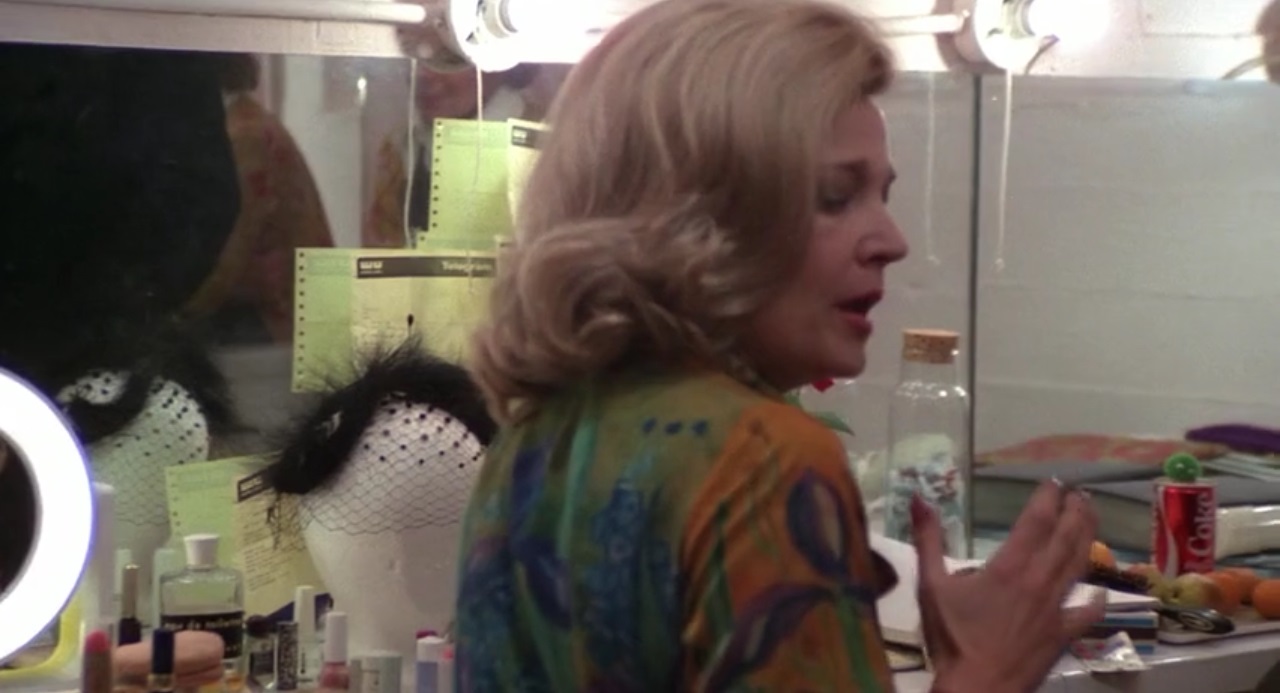 "Mr Pinero... has launched at us a play in five acts—two and a half of them of them hideously superfluous—all about being over forty. The heroine is forty, and can talk about nothing else. The hero is over forty, and is blind to every other fact in the universe... Mr Henry Arthur Jones... in his play! 'I smell autumn; I scent it from afar. I ask myself how many years shall I have a man for my devoted slave...' Cheer up, Mr Pinero: courage, Henry Arthur!" (G.B.S.)
"That there exists, in the very idea of cinematic spectacle, a promise of pleasure, an idea of exaltation that runs counter to the downward spiral of life that goes through infirmity and old age to death. I am using shorthand and, of course, oversimplifying: the spectacle moves upward, life downward. If we accept this vision, we will say that the spectacle, as opposed to journalism, has a mission to deceive, but that the greatest of those who create such spectacles do not resort to lies but instead get the public to accept their truth, all without breaking the law that the spectacle must represent the rising movement. Both their truth and their madness are accepted, for we must never forget that an artist imposes his madness on an audience less mad, or at least unaware of its madness." (Truffaut)
"This could be called Cassavetes' anti-All About Eve... the most uncompromising and poetic American filmmaker of our time." (Bogdanovich)
Thus The Second Woman by Sarah Goode in New Haven rehearsals for a New York premiere, the leading actress struggling against all odds to find the life in the thing with reference to Mankiewicz' All About Eve as the main governing basis, Bergman's Persona and Autumn Sonata (ex post facto) ever-present modes of reflection, Inge in the background (Come Back, Little Sheba, dir. Daniel Mann or Silvio Narizzano) and Altman another sort of parallel (Images), nevertheless yielding Aldrich's The Legend of Lylah Clare as the true conception of the work brought into being with great and terrible travail, cf. also Jeanne Eagels (dir. George Sidney).
"What the hell are you trying to prove," her director asks, "you're acting like some grade-school theatrical kid for Chrissakes," cf. Cukor's Winged Victory. The specter in Love Streams, a whiff of Pinter's Old Times. "Look, let's take this play, let's dump it upside-down and see if we can't find something human in it," as Sir Ralph Richardson would say.
Paul Muni and the marquee. The essential question of A Woman Under the Influence. Ye olde leg-pull... Amid many exemplars the most notable of which is almost certainly 42nd Street (dir. Lloyd Bacon), cf. Rod Serling's The Comedian (dir. John Frankenheimer for Playhouse 90).
Variety, "Cassavetes' highly personal work will please his coterie of enthusiasts, but for general audiences it will be viewed as shrill, puzzling, depressing and overlong." The Times, "one of the best films about theatre ever made." Roger Ebert (Chicago Sun-Times), "the story of an alcoholic actress going through the final agony of bottoming out." Jonathan Rosenbaum (Chicago Reader), "his most impressive cast." David Jenkins (Time Out), "baffling and intricate". Wendy Mitchell (Film4), "deftly juggles". Melissa Anderson (Artforum), "Cassavetes's oeuvre: high-wire, triumphant acts that excavate unbearable truths." TV Guide, "would have benefited from editing with a scythe." Catholic News Service Media Review Office, "director John Cassavetes explores the terrors of aging". Halliwell's Film Guide, "interminable addition to the director's list of unwatchable personal films."
Gloria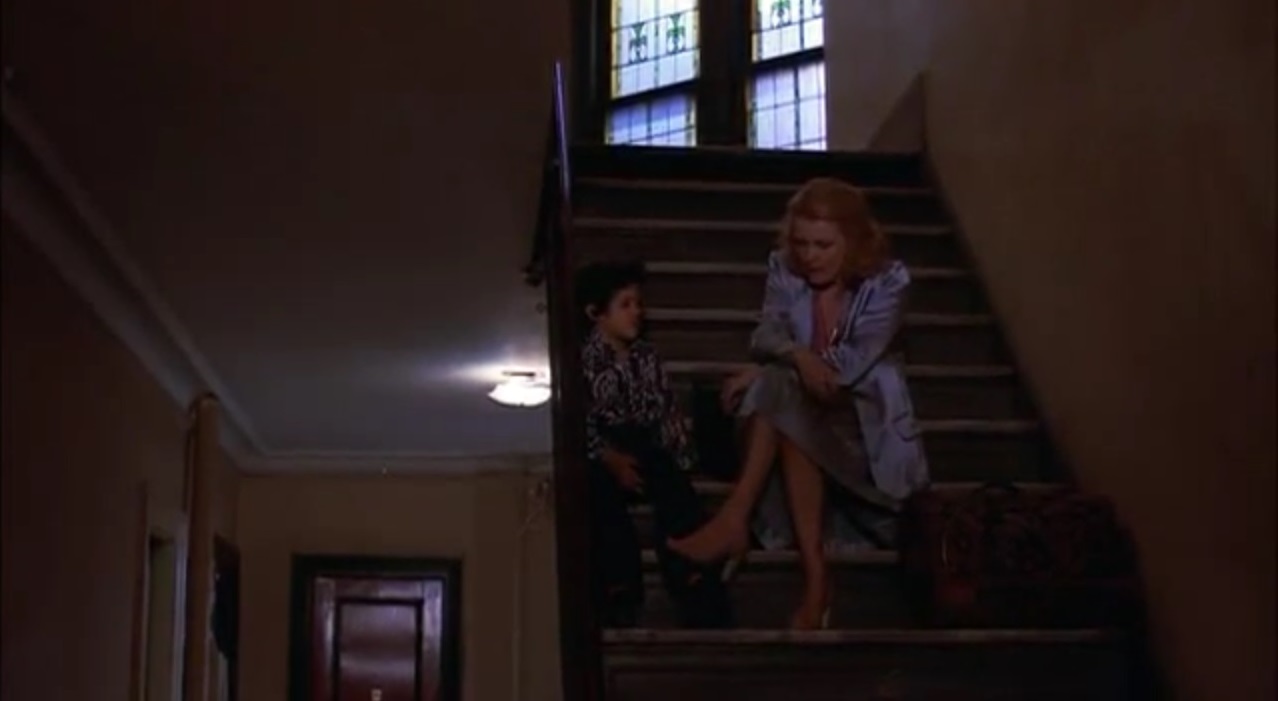 "Jack's an accountant for the mob. He finked to the FBI, he's been skimming off the top and now the kids are marked," cf. Fuller's Underworld U.S.A. They know about Gloria in the nursery, "run, tailors, run, or she'll kill you all e'en now," the righteous gentile. "It's the bible, it's everything I know about everything in the world, understand?" The main consideration is the resumption of studio style per A Child Is Waiting. "Hey, I'm not scared."
"Not even of nightmares?"
"No, nothing."
The Bronx, Yankee Stadium, night and day.
"Boy, they got everything covered. Trains, planes. I dunno, maybe Pittsburgh's connected too. Who knows? They gotta have gangsters in Pittsburgh too."
Romare Bearden titles recalling the earlier film, brilliant score by Bill Conti on Rodrigo (Concierto de Aranjuez) and Legrand (Summer of '42, dir. Robert Mulligan) and Goldsmith (Chinatown, dir. Roman Polanski, who repays the tribute in The Pianist), a direct evocation of Lumet's Bye Bye Braverman (Godfrey Cambridge as the cabbie, vd. Husbands), a certain parallel to Malle's Atlantic City ("makin' the news"), even the lady cabdriver from Hawks' The Big Sleep.
Vincent Canby of the New York Times, "not for a minute is it believable." Variety, "a chase film". Roger Ebert (Chicago Sun-Times), "Cassavetes saves the material and redeems the corniness of his story." Geoff Andrew (Time Out), "terrific." Richard Brody (The New Yorker), "paranoid endgame". Dave Kehr (Chicago Reader), "intransigent personality that he was..." TV Guide, "too long by far." Film4, "thrilling action adventure". Catholic News Service Media Review Office, "John Cassavetes tries to transport a 1930's crime melodrama to the 1980 streets of New York". Hal Erickson (All Movie Guide), "a subversive streak of self-parody in the bargain." Halliwell's Film Guide, "one is never quite sure what if anything it is getting at."
Love Streams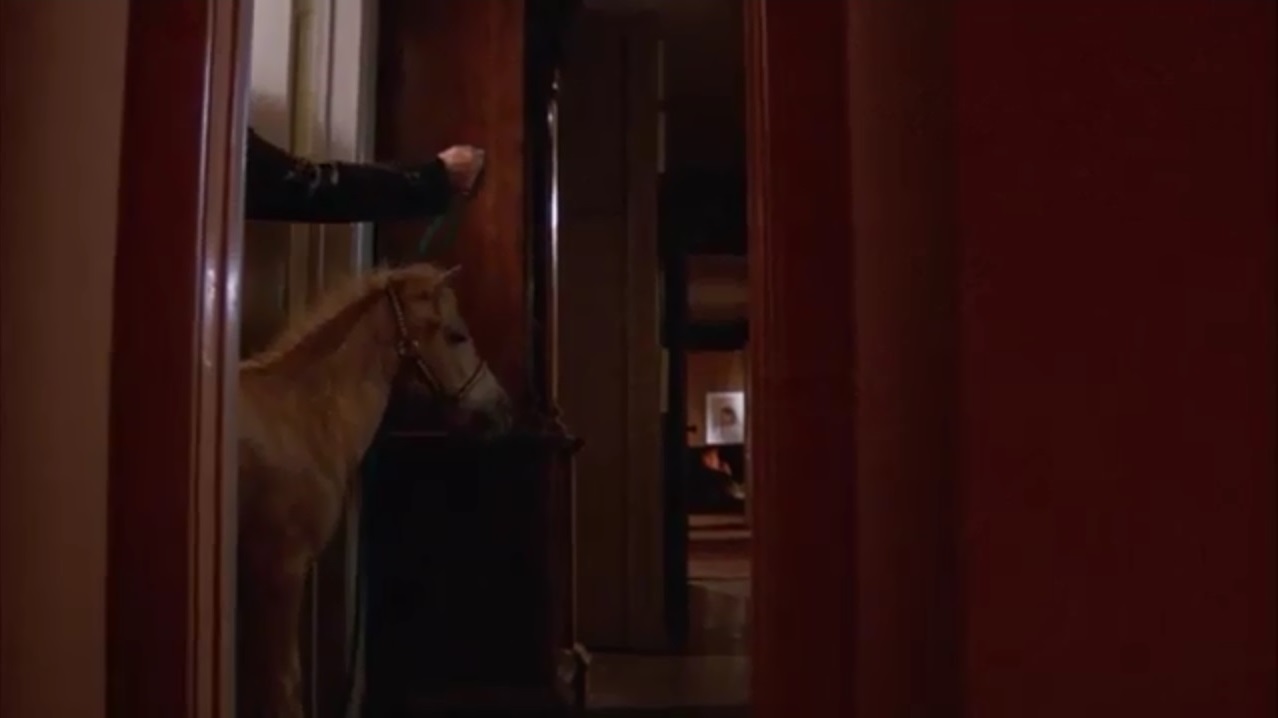 The joke is that hookers really enjoy cooking. The writer in his milieu, writing checks to prostitutes.
A trilogy with Faces and Minnie and Moskowitz. Frederick Wiseman in divorce court, Jerry Schatzberg (Scarecrow) on catatonia. Another view of Crazy Horse West, rather camp in this latter day. The psychiatrist as Edward R. Murrow. "Paris!" Las Vegas à la Mallarmé ("lorsque je couche seul"). Bowling à la Welles (a study of the actor in Citizen Kane). "I'm Almost in Love" reprise (The Killing of a Chinese Bookie). "La Déclaration foraine", if Ophuls' Lola Montès is "Le Phénomène futur".
A famous wager. Not Billie Holiday ("love is like a faucet") but Mildred Bailey ("Where Are You?"). The illuminating dream comes in the style of a half-baked latter-day musical drama on the stage, opera or operetta. The vision of Alfie (dir. Lewis Gilbert), the despair of Brotherly Love (dir. J. Lee Thompson).
Janet Maslin of the New York Times, "to galvanize a long, rambling, quirky psychodrama through sheer force of personality." Variety, "one of the filmmaker's best, both artistically and commercially." Roger Ebert (Chicago Sun-Times), "a movie about mad people." Geoff Andrew (Time Out), "the oblique treatment occasionally leads to infuriating obscurity." TV Guide, "goes on too long." Dennis Lim (Village Voice), "the performative spectacle unique to his films: an interaction beyond words and gestures, predicated on the invention of a shared language so hyperbolic and specific and almost inexplicable it must be love." Richard Brody (The New Yorker), "a paradoxical figure." Film4, "study of middle-aged angst". Adrian Turner (Radio Times), "more than a little tedious." Eleanor Mannikka (All Movie Guide), "emotional roller-coaster ride." Halliwell's Film Guide, "not exactly dramatic or endearing".
Big Trouble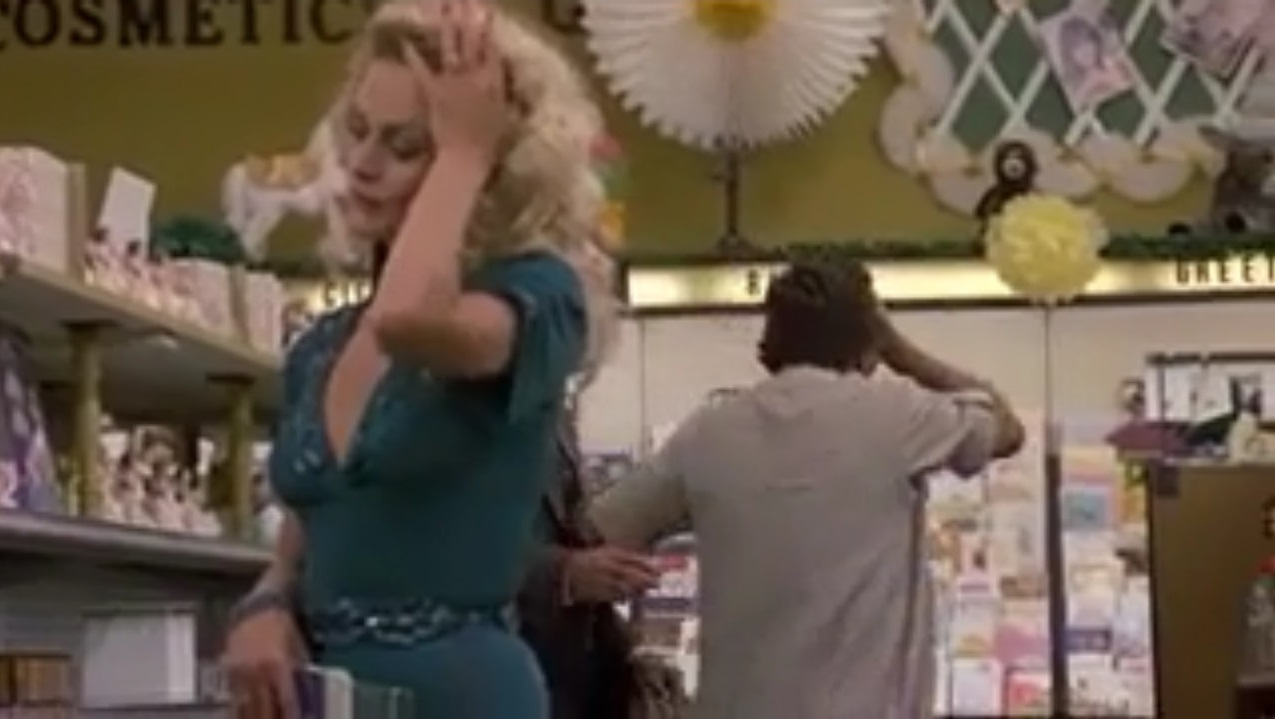 A set-up, a freeway mishmash (The Killing of a Chinese Bookie). "I'm in transit, sweetie, I gotta sell these Chinese to the Hotel Sheraton." A concerned woman (Antonioni's Blowup in a breezy take). Most keenly watched on television late one evening, LeRoy's I Am a Fugitive from a Chain Gang. The bathroom scene in Husbands. "Mr. Hoffman—you must come downstairs! No, no, we—we have a slight problem. It's all right!"
"Problem?"
"The man with no face. There was a mix-up."
"A mix-up?"
"You see he was buried this morning, so we have to improvise."
"Muuuuuuuuuuuuuuuh!"
"No, it is nothing to moo about. You will be fine, you'll be fine. Come!" Question of a Michelangelo in a glass case.
The main gag apart from the consideration of Too Late Blues on another basis is that Cassavetes films this rather as a parody of Columbo with the house Dick Van Dyke occupies in "Negative Reaction" (dir. Alf Kjellin) for example, or one very like it, Doris Day's house in Tashlin's The Glass Bottom Boat likewise, and an instantaneous way of editing that suggests Schlesinger pulling things out of Billy Liar's hat, such as Robert Stack's gold-hoard (from Cukor's The Philadelphia Story and Renoir's The Diary of A Chambermaid) or Peter Falk's seizures (on top of Billy Wilder's Double Indemnity, which is quoted here you would almost say with the bluff and dapper coolness of Robbe-Grillet, or in another way as if Nabokov were spoofing Theodore Dreiser). "I want it to be truly funny," Cassavetes said in post-production after seven months of work. "I want it to be something that could happen to somebody."
Unless there is a source common to both films, the arrival of the Chinese workers is a parody of Shaft in Africa (dir. John Guillermin), the end of the exodus to Paris. The later scene in the United Marine Insurance Company vault, or very nearly, bears a very strong resemblance to "Don't Bank on Herman" (The Munsters, dir. Ezra Stone), among other things (cf. Malle's Crackers, from Monicelli's Big Deal on Madonna Street). "I look back on this week as a psychotic episode in my life."
Screenplay from Andrew Bergman, décor Gene Callahan, cinematography Bill Butler, score Bill Conti from Mozart. The direction (it is said to have been meddled with, all but unnoticeably as Cukor suffered occasionally to his great annoyance) doesn't miss a thing, Alan Arkin the ideal Nabokov hero even semicatatonic when all is amiss, Falk in various disguises including a bit as Burt Young (cf. Mankiewicz' Sleuth, Friedkin's The Brink's Job), Beverly D'Angelo's one fantastic ensemble after another, Valerie Curtin's sympathetic wife and stage mother, Charles Durning the updated Keyes (cf. Wilder's The Front Page), Richard Libertini as Dr. Lopez, Paul Dooley the man on the 7:01, Jaime Sanchez a surprised guest, and John Finnegan as Detective Murphy.
Vincent Canby of the New York Times, "a level of comic intelligence that's very rare". Kevin Thomas (Los Angeles Times), "deliciously funny... his extraordinary rapport with actors and his spontaneity, especially with a quick, casual close-up, comes through... crisp, polished and handsome... comic sparks... screwball sophistication." Geoff Andrew (Time Out), "absolutely unrecognisable as his work." TV Guide, "lacking the humanity required". Catholic News Service Media Review Office, "witty but slight". Craig Butler (All Movie Guide), "should be approached with caution."