Dr. Jekyll and Mr. Hyde
The sad practical tale of a society doctor with a ward of charity patients who suffers an incurable transformation into Fuseli's nightmare gnome, and this is caused only incidentally by the formula he brews himself, the real perturbation is his fiancée.
Peter Pan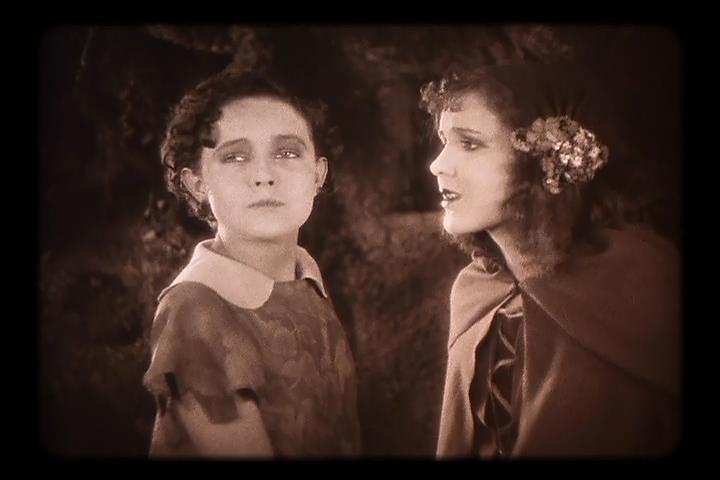 "Of course, it's frightfully fascinating—"
Brenon has the fairy dust and a deadpan to pick it up with, too.
"Mr. Darling was such a fidget", Hook's hook, the crocodile and the clock, Nana the dog who takes care of the children and gives Mr. Darling the fidgets, the Never Never Land, jealous Tinker Bell...
"We attack the Lost Boys tonight."
This is several kinds of genius, attended to by James Wong Howe and Willis Goldbeck, even Kubrick's A Clockwork Orange peeks in, by way of Pan's anecdote.
Sublime determination of Pan, striking a pose, Rimbaud ("Redskins had taken them in a scream").
On location "in Kid's Creek the Jolly Roger floated immune in the horror of her name," with Ernest Torrence as the Captain, already Batman (dir. Leslie H. Martinson).
"Are all the prisoners chained so they can't fly away?"
An appeal to the Mermaid Queen. "I seek the crocodile."
Gems of Deportment, Captain Hook's reading matter.
"Proud and insolent youth, prepare to meet thy fate!"
Mordaunt Hall (New York Times), "a brilliant and entrancing production... a great credit to the Famous Players-Lasky Corporation and also to the whole motion picture industry... a pictorial masterpiece".
Beau Geste
In the first movement (Digby), with an adumbration of the Viking funeral, the Blue Water sapphire is sold.
In the second (Beau), the duplicate sapphire is stolen as a point of honor.
In the third (John), it's returned to England.
The vicissitudes suffered by the Geste brothers have many echoes in subsequent films.
Brenon is Brenon, his style is unmistakable from the first, a humane vision of the players later seen in Yates' The Dresser, a unique practice of camera and lens.
Laugh, Clown, Laugh
Flik, advised by a Roman doctor to treat his melancholy to the sight of Flik.
Crying jags for love of a girl who gives a young count pathological laughing fits.
An Italian film in Brenon's hands.
The girl was a foundling, exposed by overburdened parents "for the Saints to take care of."
A very great poem on l'illustrissimo Flik, later recomposed by Fellini as La Strada.
"Nothing more than an unimaginative series of scenes" to Mordaunt Hall of the New York Times, Emil Jannings and Sybil Thorndike also received bad reviews from him that day, Adolphe Menjou reigned supreme.