Privates On Parade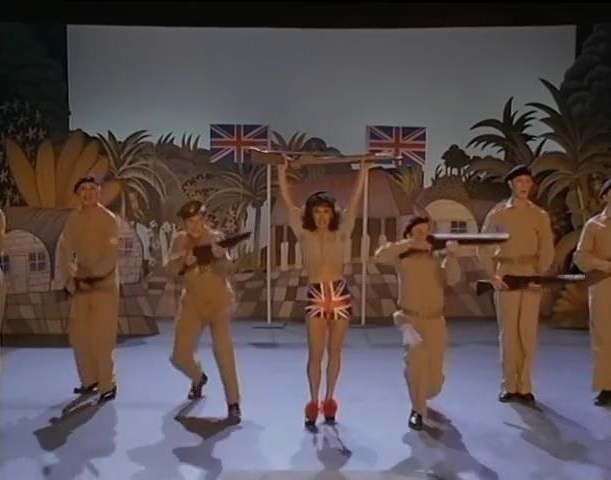 Malaya, against the Communists, S.A.D.U.S.E.A., a song-and-dance unit in the British Army, HQ Singapore. The Major is a God-besotted bloke who bemoans the loss of India and his present command, spearheaded by a trebly camp trouper from Civvy Street. The Welsh-Indian soubrette ("Mummy and I were Chapel") is in cahoots with the Sergeant Major and the Captain to clear their debts by selling weapons and ammunition to the enemy, a murderous lot.
"Women," says a half-mad Acting Sergeant in this peacetime emergency, "fuck 'em."
"I think the Communists are right," says the young private from Intelligence ("oh, just clerical, routine security stuff"), another Acting Sergeant.
The title number suggests Hoagy Carmichael's "I Get Along Without You Very Well".
Vincent Canby of the New York Times, "fine, witty, extremely self-assured English film." Time Out, "it's all rather wan." Film4, "a tired and emotionally flaccid film." Britmovie, "a thinly plotted salute to National Service... poor end product". Catholic News Service Media Review Office, "uneven British satire". Sanda Brennan (All Movie Guide), "kooky British comedy". Halliwell's Film Guide, "rather heavy-going".