Unchained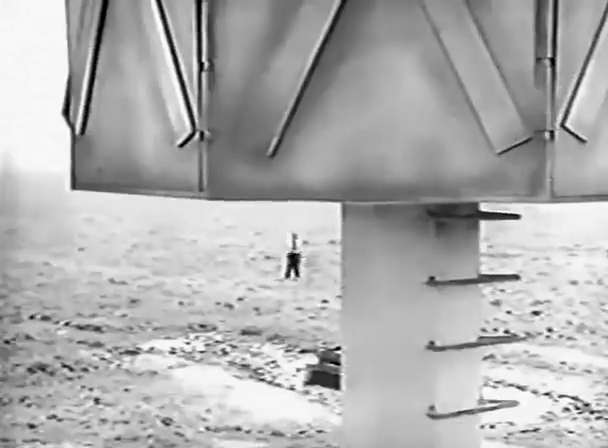 Self-government (cf. Post's Magnum Force, "a man's got to know his limitations"), the basis of American liberty, "a republic, if you can keep it," or else the motto is Auden's "in the prison of his days / teach the free man how to praise," in any event from Boys' Town (dir. Norman Taurog, cf. Seiler's Crime School, Rosenberg's Brubaker), the basis of liberty itself. A critical analysis of Dassin's Brute Force on what constitutes punishment and what prevents rehabilitation, cf. Lumet's The Hill. Two pivotal themes from Capra, escape (It's a Wonderful Life) and recuperation (Meet John Doe), cf. Vidor's Our Daily Bread and Ford's The Grapes of Wrath (John Qualen in both). Pinter's The Caretaker (dir. Clive Donner) has "that shed out in the garden."
Scudder's honor farm at Chino (he is played by Boston Blackie, Chester Morris, cf. Castle's The Chance of a Lifetime). Siodmak advances the argument of the last shot in Escape from East Berlin (cf. Kaufman's Convicts 4, a raid on the inarticulate).
H.H.T. of the New York Times, "remains interesting rather than gripping." Leonard Maltin, "fair drama". TV Guide, "the facts... are more interesting than the film itself." Halliwell's Film Guide, "reaches no great heights."
Drango
Reconstruction.
A very rare masterpiece on the theme of a people blasted and starved and completely hostile, the title character is the major assigned as military governor.
Henry King's I'd Climb the Highest Mountain is very close on the poverty of the place, John Guillermin's El Condor varies the sudden conclusion ever so slightly, the coda suggests in a Sherman man The Return of a Man Called Horse (dir. Irvin Kershner).
Co-directed with Jules Bricken.                    
"Does not come off," thus Halliwell's Film Guide expresses its mind.
Zero Hour!
A hangdog fighter pilot ten years after the war must assume the controls of an airliner in an emergency.
Bartlett's great study of fear and memory in the broader command of civilian life also figures in Eastwood's Firefox.
The parody of Zucker-Abrahams-Zucker's Airplane! is based on the minutest analysis (Elroy "Crazylegs" Hirsch is the stricken pilot here).
All The Young Men
Marines up the snow in Korea, defending a position.
It has to be defined, a black sergeant is in command.
He gives his blood to help a dubious veteran, the point is made.
"All the clichés", to Bosley Crowther of the New York Times.
There is a debt to Samuel Fuller well-repaid.
Sharp fighting men, outnumbered, outmaneuvered and outgunned toward the end, awaiting a Marine battalion.
Halliwell's astounding comment is "simple-minded, parsimoniously-budgeted war melodrama."
Alan Ladd, Sidney Poitier, with Mort Sahl contributing a brilliant routine by way of analysis in a foxhole.
The Caretakers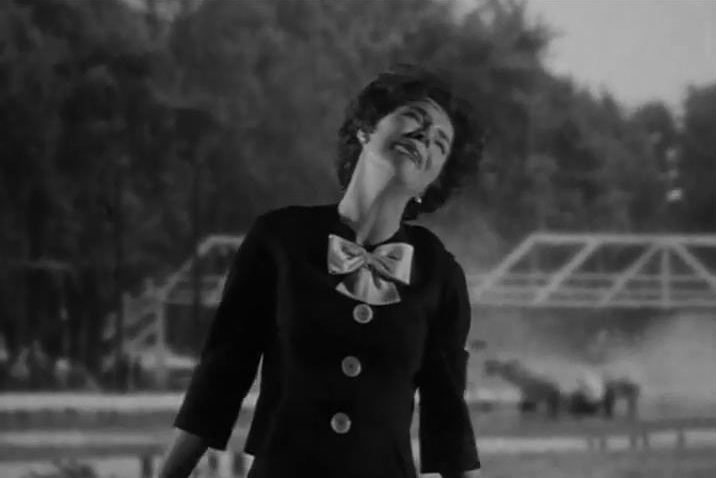 The enactment of a neurosis in dramatic terms, from mental collapse through a refracted analysis to resolution (per the drama, as a "day hospital" replacing confinement in wards), cp. Unchained, of which this is the complement.
The basis of Litvak's the snake pit is roundly acknowledged, the classical psychology there is further analyzed to a fare-three-well.
TV Guide, "marred somewhat by an uneven script." Craig Butler (All Movie Guide) "high camp... a horrible pain... rather well meaning... utter ineptness... glorious excursion into the ludicrous... shamelessly out of control... must be seen to be believed... a frightfully good time." Hal Erickson (Rovi), "a gem of glorious excess... strives to avoid subtlety." Halliwell's Film Guide, "rather hysterical... perversely entertaining."