Thanks for the Memory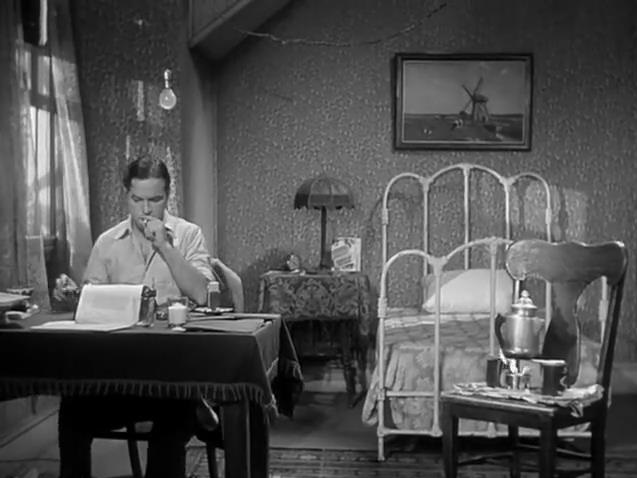 The writer's life.
Goodrich & Hackett transposed from the stage.
The Bob Hope genius already in full flower, a critic's throw from Kershner's A Fine Madness.
Nth floor walkup, rent in arrears, swamped by freeloaders, ditto freebooters, nothing but mouths to feed and laboring on a novel the publisher thinks "shows great promise up to Chapter Nine, then it sinks." Antonioni in La Notte has nothing on this.
Top people surround the comedian, for company.
TV Guide, "a bit stale." Hans J. Wollstein (Rovi), "plodding little domestic comedy-drama". Halliwell's Film Guide, "light, agreeable", citing Variety, "lightweight."