Holiday Camp
Millions Like Us (dirs. Launder & Gilliat), a bit further on. "Joe, I wonder when we was last on our own like this, you and me."
"Oh, I can tell you when, it was on our honeymoon."
"Ah, that was a lovely afternoon." Farleigh-on-Sea, Box & Box script with Peter Rogers et al. laying a certain foundation. Jack Gold takes it up again a good deal later in Ball Trap on the Côte Sauvage.
T.M.P. of the New York Times, "altogether charming." Leonard Maltin, "pleasant... atmospheric." Time Out, "a microcosm of British society." Halliwell's Film Guide, "seminal... a bore in itself."
Miranda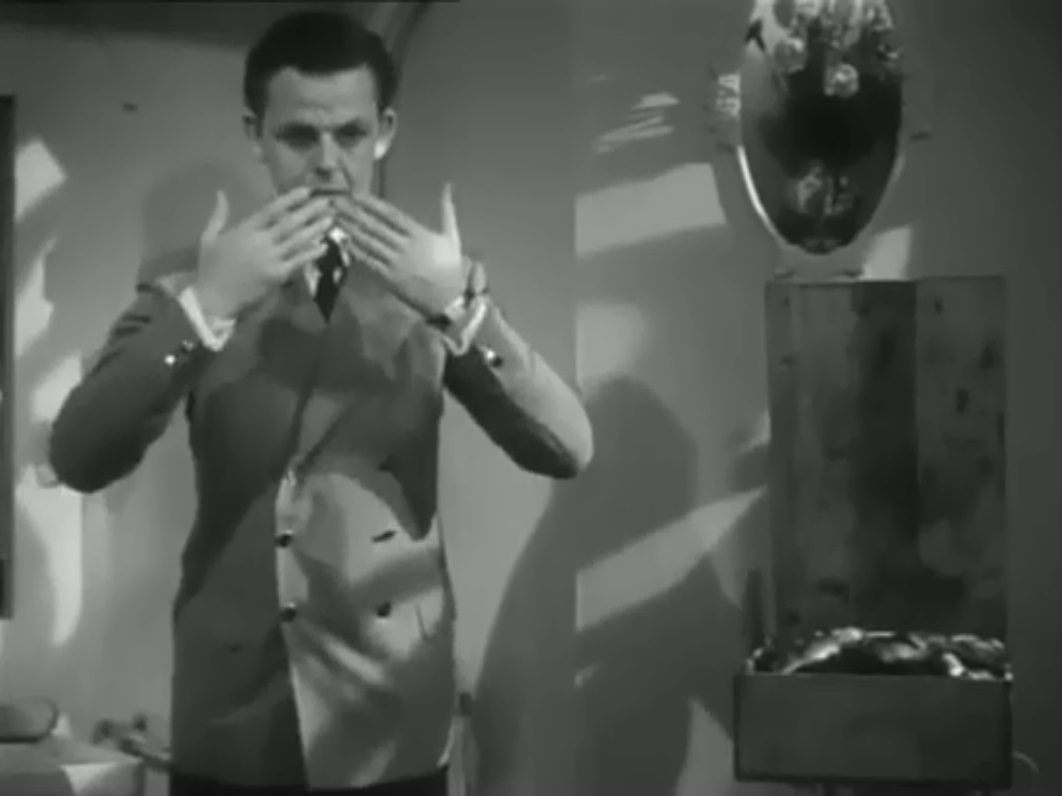 "I have heard the mermaids singing... the nymphs... and their friends, the loitering heirs of City directors" (cp. Three Men in a Boat).
Weialala leia
Wallala leialala
Cf. Buñuel's Susana. "Now, Miranda, you can say goodnight. Bed."
"Won't Clare mind?" Das Rheingold at Covent Garden. She loves men and is carried about London in their arms or in a Bath chair (when it's left outside the artist's studio, a passing cat takes a fancy to it). La Traviata...
Bosley Crowther of the New York Times, "a bore." Variety, "rightly played for laughs." Leonard Maltin, "cute movie". TV Guide, "script and direction are well-paced, creating a succession of well-placed laughs." Britmovie, "never exactly funny but the script is certainly enchanting." Halliwell's Film Guide, "simple-minded".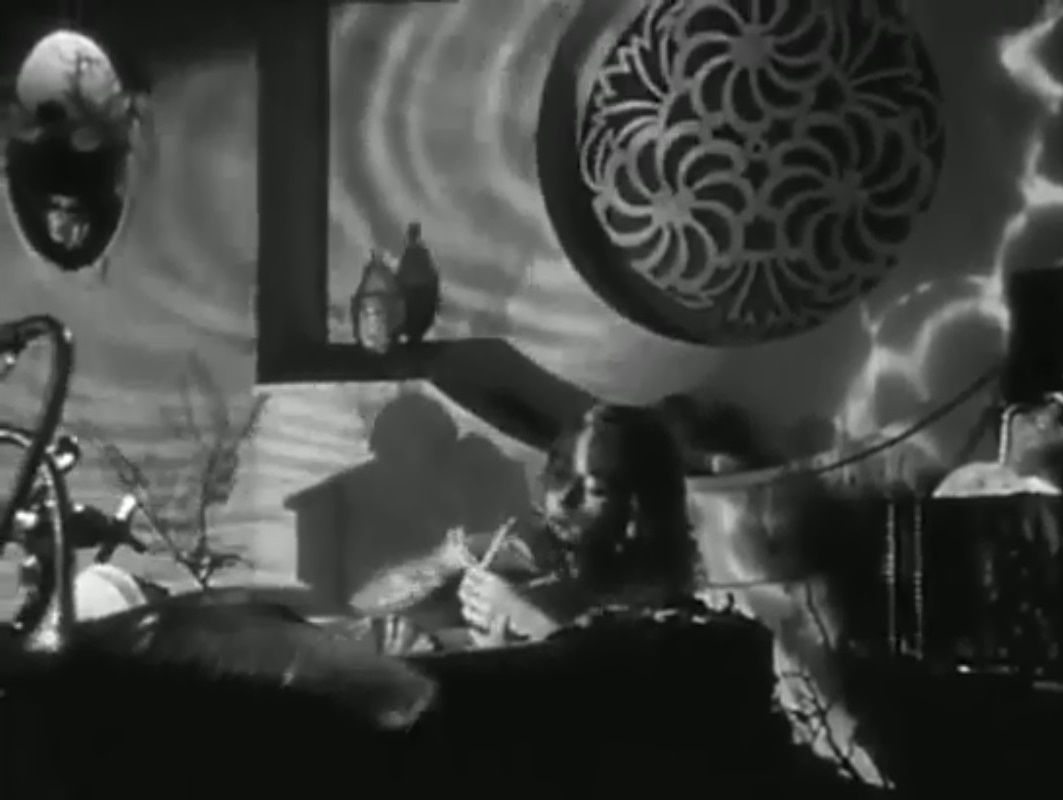 Hotel Sahara
Italians, British, Germans, not Russians but French, and Americans beset it, an essential conflict of Germans and British on the Qafqa Oasis.
It is a very sublime comedy, though none were there to see it, certainly not A.W. of the New York Times ("war at its worst") and Time Out Film Guide ("basically jingoistic farce"), which latter deserves an exclamation mark, which former also.
Sternberg in The Saga of Anatahan might not be so little-known because meagerly-understood if this had been seen, properly, but that's the way it is in the profession.
The Seekers
Whatever the shooting schedule was, it must have been tight. All Annakin and Unsworth can do, once they have seen New Zealand and photographed it for the opening sequence, is try and get whatever truth and beauty they can from the material resources available to them. As it turns out, the wager is a good one and the film succeeds, laying the groundwork for Jack Cardiff's The Mercenaries and Sydney Pollack's Jeremiah Johnson.
Like everything else, the performances are multum in parvo, especially Noel Purcell's, which is among his best parts. Hawkins' vigorous role is not far from Lean's The Bridge on the River Kwai, and a foil to the one he played in Enfield's Zulu.
Value for Money
Yorkshire gone south to broaden its mind nearly loses its head over a fortune-hunting London showgirl.
Britmovie and Time Out Film Guide are under the impression that London has the best of it at Yorkshire's expense, or else it's the title that galls them.
"Highly undistinguished", says Halliwell's Film Guide.
John Gregson and Diana Dors play this perfectly, ideally.
English reviewers can scarcely have begun to perceive the magnificence of this comedy, and as for American reviewers, who cares?
Three Men in a Boat
An incomparably venomous comedy at the expense of young men who require a "breather" from seven years of blissful married life or from a would-be mother-in-law or father-in-law of the same stamp with a riding crop (cp. Miranda).
It is absolutely beautifully filmed on the Thames, an English summer with a perfect regatta right at the middle, a rendering of the very early twentieth-century seldom equaled.
The Hampton Court maze is the very emblem of it, our heroes are fantastically incompetent boatmen who nevertheless meet three beauties on the river traveling dry and serene in a banker's launch, he the father of two, a man of very good sense.
"The story, to be sure, is nonsense," says Bosley Crowther of the New York Times, a fantastically incompetent critic.
Across the Bridge
An allegory of sorts, a metaphor of the Nazi stopped in Britain who escapes to Latin America, in this presentation he is a fraudulent businessman arranging mergers in New York when Scotland Yard enter his London office.
He is a German, "wherever there is business, I have connections."
The allegory takes as its point his attempted murder of a double (cf. Sekely's Hollow Triumph) en route to Mexico, a hero there, a "political killer" who assassinated a governor.
All well and good, the upshot vanquished Bosley Crowther, New York Times film critic. The dear dog of the defunct desperado (the police get him), Dolores, attaches herself to the fraud, Scotland Yard use her as bait.
The local police chief wants a bigger cut than the ganef will pay, pressure is put on, the German is all but excommunicated, only Dolores will have anything to do with him. Scotland Yard run over him quite accidentally while trying to apprehend him.
A rather miserable, dying film, beautifully photographed, to depict a great financier entertaining the press in a New York skyscraper when first seen. Bernard Lee repeats his duties from Huston's Beat the Devil, Rod Steiger is the very devil as Schaffner of London.
Very Important Person
The boffin of boffins, Director of Research, is in a Luftstalag and all official escape operations are diverted to him, a perfect genius and model of McLaglen's ffolkes.
"You tend to hope he will fail to escape," said Bosley Crowther, trusty movie buff of the New York Times, because he is "so beastly superior," but nothing of the kind (Crowther summed up the film as "trifling").
"Dated British comedy poking fun at Wooden Horse and Colditz-style PoW movies," says Time Out Film Guide, again no such thing.
Probably the inspiration of Smight's The Secret War of Harry Frigg, in that Sir Ernest Pease does not dither about nonsensical escape plans but devises one of his own.
Despite his darkling view of the cinema, Halliwell saw the merits of it, "POW fare with a difference."
Godfrey Winn's Memory Album provides the Socratic framework.
Crooks Anonymous
A sublime examination of crime and its remedy that is assuredly the basis of Kubrick's A Clockwork Orange, one of them at least.
Various gags go into other sources of merriment on this subject. "Dame Sylvia bloody Wendover" is in Hamilton's Goldfinger, for example. Robin and the 7 Hoods (dir. Gordon Douglas) and Reindeer Games (dir. John Frankenheimer) profit from the lesson in various ways.
The Fast Lady
A fine green roadster, minutely described, to get a Scottish ninny off his two-wheeler.
Also, the Sassenach's daughter, he of the old English lawn (cf. Huston's Beat the Devil), a sports car manufacturer.
A car salesman buggy about birds is instrumental.
Perfectly filmed in color and widescreen.
"Spirited if aimless" (Halliwell's Film Guide) "farcical comedy", a George Formby if they but knew.
"Blasted cyclists," says the new convert. "Come on, ge' a move on! Think y'own the rroad?"
Variety thought it was "a thin idea... short on wit... easy yocks."
"Amiable but faddish," says Time Out Film Guide.
"I couldn't do a thing like that. We car salesmen have a code of honour, you know."
The buggy salesman needs the mogul's account, the Scotsman says nay, "Bob's not gonna be anybody's uncle." Together they set out to conquer Sassenach and daughter. "After that, you've got it laid. Er, made." A very grand comedy, champion, Formby would say.
Eleanor Mannikka (All Movie Guide) thinks the car is the star, "an antique Bentley", deprecatingly.
"Odd. Bloody odd."
Those Magnificent Men in Their Flying Machines, or How I Flew from London to Paris in 25 hours 11 minutes
The main thrust is magnificence, right from the prologue of a caveman jumping off a cliff in emulation of birds in flight, followed by an Ancient Greek at swordpoint, and so on to the litany of failed attempts at flight well-known through documentary footage. Red Skelton plays all these personages, it's a job of work for a workmanlike comedian, and the cumulative result is to evoke not the foolhardiness of so much disaster but the sheer magnificence of each obligatory attempt.
After the animated credits and the charming title song, Annakin wheels right into action as Sarah Miles motorcycles left into a field and is overtaken by James Fox in his monoplane. And this is the key to Annakin's magnificence, that it makes light of the profoundest gag material, such as the German plane flying low and losing its wings among the trees. This is almost a throwaway gag, or rather (and typically) a setup to a gagline.
The raw purity of this inspiration is in the early scene on the French seacoast. John Le Mesurier is painting a nude of Irina Demick when a facteur interrupts them, trying to deliver a letter to Jean-Pierre Cassel, who is flying just overhead. Cassel's view of the scene (dunes and scrub, nude and easel) expresses precisely the joy of flight in 1910.
This is the local structure of the film, an opulently funny script reflecting very acute gagwork. And then, a scene like the bathing party at Dover is magnificence itself, yet characteristically calling no attention to itself by any manner of perspective. The larger structure is perhaps an ode to the cosmopolitan.
Everything works to Annakin's advantage. The airiness and spaciousness of his sets are founded in realism, the world reflected in the silent films on which Blake Edwards founded his astonishingly similar The Great Race at the same time. Among the performances, there are several great surprises. Fox and Miles treat this dry farce with great aplomb, of course, but Karl Michael Vogler is equally skilled at it. Gert Frobe, as always, outdoes himself, this time as a one-man oompah band, and Robert Morley all but repeats a gag from John Huston's Beat the Devil ("let's hope she breaks her neck"). The prize goes to Stuart Whitman as a cowboy pilot (The Phoenix Flyer) in the romantic lead, a subtle, complex, difficult little turn that he accomplishes effortlessly. And then there is Terry-Thomas, working at close quarters with Annakin to achieve wonderfully precise effects like the gag at the end of some camerawork where he's left alone in the shot to drug a glass of wine and is startled by his lackey (Eric Sykes) at the French doors.
The script is a long string of adroitly-turned gags, really a model in this respect and consciously so. The London-Paris air race is meant to gather the flying wits of all the nations so as to benefit the wisdom of England, and that is precisely what it does. They are too good to retail here, but there's a je ne sais quoi about them (such as the Italian flyer's emergency landing at the Catholic nunnery en route to Dover) that is even more to the point.
The superb national characterizations and satire, the gags and jokes and décor, all have something to say that is above and beyond the surface interests of the film, and can be stated in two words, get flapping.
The race finale reveals the conscious homage to Henry Cornelius' Genevieve. Vogler and Frobe are conversing on the field when Cassel decides to buzz them and his plane is seen in the far background between them and closing fast, a gag from Alexander Mackendrick's The Ladykillers. Herbert Lom pays homage to Frobe's German officer in J. Lee Thompson's King Solomon's Mines.
Battle of the Bulge
"Generalized," it says at the end, as well as "synthesized" so as to convey "the spirit and essence of the battle," in which a million soldiers fought, who are the dedicatees, therefore its aim is to be beautiful and faithful like an ideal translation.
The truly great invention of the film is Lt. Col. Kiley (Henry Fonda), whose spirit of reconnaissance observes all and understands enough to anticipate the German offensive and determine its weakness.
In the first scene, his observation plane sights "the German Army," as his pilot puts it, a staff car on a mountain road. Kiley swoops down low to snap a few photos. His research reveals the officer as a tank man, Col. Hessler.
Upon reaching his destination (a bombed-out city), Hessler goes to HQ (a richly paneled room with crystal chandelier, paintings, etc.). He's shown Hitler's latest weapons: V-1, V-2, and the Tiger tank. He particularly admires the stainless steel model of the latter, naturally. The Tiger is impervious to American guns, outshoots anything going, etc. Then he's shown the plan for the Ardennes counteroffensive.
Annakin has a fine tracking shot along the war map before the battle begins, showing the little toy American tanks faced by little toy Nazi tanks, with staff furiously occupied out-of-focus in the background.
Meanwhile, a front-line bunker is rather lackadaisically held by American soldiers within rifle shot of the Germans, a sergeant's fire is halted by a blasé lieutenant.
Added to all this is a unit of Nazis parachuted behind the American lines disguised as American military police. They change road signs, wire bridges with explosives, and take charge of a U.S. Army fuel dump. Col. Kiley deduces at length that the Nazis' weakness is a shortage of fuel, and he's there at the end when Hessler makes a mad dash to the U.S. fuel. Hessler (Robert Shaw) is a sub-Romantic ideal Napoleon, careless of anything but perpetual war. Shaw's performance complements his SPECTRE agent in Terence Young's From Russia with Love.
Battle of the Bulge has sequences designed for Cinerama (flying low over mountainous terrain, careening down that mountain road, etc.), and the shortened version diminishes the work as intended. It's an epic battle film very carefully constructed in minute details to give a record of the event in terms of poetry. One strand follows the vigilant sergeant and his blasé shavetail in retreat, then facing the onslaught in apprehension and terror, respectively, then misled by changed road signs into the massacre at Malmédy (trapped, the sergeant had wanted to fight, but the lieutenant surrendered for both of them). The lieutenant escapes to hide, but is found by some lost recruits. Finally, he bucks himself up and leads them back, to the fuel dump, where he recognizes the phony MP who gave him a bum steer.
Benjamin Frankel's score has a clever theme for the Germans (a sort of Panzer über alles), but his main theme is heard during the rout of the Americans, and over the end credits (over an aerial shot of the blasted American tanks), a great heroic theme remotely related to Shostakovich's Fifth Symphony or the Seventh (Stalingrad) or Copland's Fanfare for the Common Man.
The Long Duel
In essence, a monumental study of Ford's films (Wee Willie Winkie to Cheyenne Autumn), with the sense of a senseless argument.
Nothing but "clichés" to Bosley Crowther of the New York Times. "Little cohesion and less entertainment value" (Halliwell's Film Guide, which cites the Monthly Film Bulletin, "the dialogue seems to have been written by a computer for a programme of execrable films on the same theme").
Those Daring Young Men in their Jaunty Jalopies
Auto races are not won for the sake of a car company, or to carry off the Romanoff diamonds, but for pretty girls and to avoid having to marry the boss's daughter.
It takes all of Europe and the Grande Corniche to establish the point, among lesser considerations.
The British Film Institute records the title as Quei temerari sulle loro pazze, scatenate, scalcinate carriole, also Monte Carlo or Bust!.
The Call of the Wild
The master analysis is by Mike Nichols in Wolf, but Annakin's film is concurrent with another, Sydney Pollack's Jeremiah Johnson.
Variety was puzzled by the tone more than anything else, Carlo Rustichelli's score is probably indicated there.
Time Out Film Guide simply addressed its bête noire Harry Alan Towers as producer and screenwriter.
Paper Tiger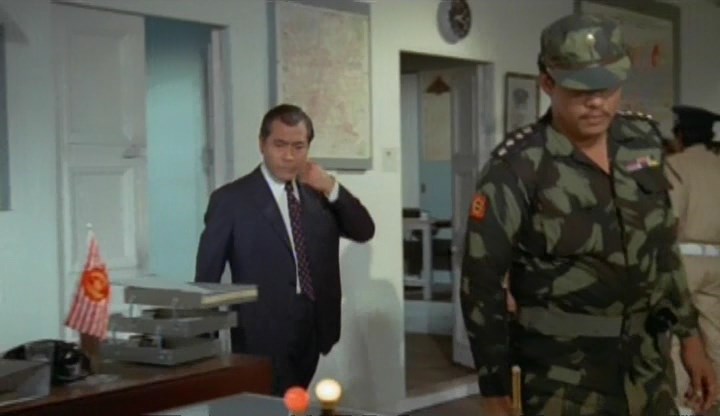 The young son of a Japanese diplomat, given a crash course on "the land of Shakespeare, Nelson and Churchill—you've heard of them, I hope," ahead of a London posting.
The opening credit sequence is a long flight to Asia evocatively filmed. An atmosphere is really created that evokes the prewar cosmopolitanism of Ozu, for example (Days of Youth, Fighting Friends).
The setting is not Japan but in and around the embassy at Kulagong. The imaginative boy lends a certain air of Milestone's The Red Pony.
A case of kidnapping by teksi, "we were bloody well filming here only twenty minutes ago." No doubt a correct analysis of Kurosawa's High and Low, with Mifune. A dazzling virtuosity characterizes the work. "We live in a terrible world," says the nation's Foreign Secretary, the least little bit like Kubrick's Gen. Turgidson (Dr. Strangelove), or Premier Kissoff for that matter. A Boy Scout, the lad, and reasonably clever, his English tutor a gardening teller of tall tales, "in other words, he's a fraud?"
The curious position of an onlooker from the German press suggests both State of Siege (dir. Costa-Gavras) and 21 Hours at Munich (dir. William A. Graham). Any resemblance between the kidnappers and the Village People is entirely coincidental.
The position of Carol Reed's The Way Ahead, with Niven. Variety saw "the plots of Shirley Temple vehicles" but a nearer precedent is J. Lee Thompson's North West Frontier (cf. Terence Young's Red Sun). Borges of course has Shakespeare "everything and nothing". Jack Davies screenplay, John Cabrera cinematography, Roy Budd score ("life's a mirror that we all must stand before," says Sammy Cahn over the end credits).
Vincent Canby of the New York Times, "a sentimental, fraudulent little comedy". Variety, "lame screenplay and plodding direction." TV Guide, "to no avail." Time Out, "in so far as the film has any serious themes, they are entirely retrospective." Catholic News Service Media Review Office, "sentimental and poorly directed". Craig Butler (All Movie Guide), "drivel... simply painful... a stiff... jarring and out of step... far beyond the capabilities of director Ken Annakin, who seems to have just closed his eyes and shot, hoping for the best. There's no style, no pacing and no imagination in his work—and much the same can be said of the screenplay... dreck." Halliwell's Film Guide, "might, given more skilled handling, have been much better than it is," citing Michael Billington (Illustrated London News), "makes no demands, except on... our time."