Relative Value
Alfred Hitchcock Presents
The cousin has all the inheritance and makes excuses, there were debts, he's dying, therefore the fast-living young man bashes his brains out with a poker, never noticing the man is dead, a suicide.
The helpful policeman who discovers the body helps the distraught young man with the same poisoned whiskey.
An English country tale, remarkably performed by Denholm Elliott with Torin Thatcher and Tom Conway as the Inspector.
The Ikon Of Elijah
Alfred Hitchcock Presents
An art forgery and its punishment.
Oscar Homolka is the Nicosian dealer, with Sam Jaffe carefully chosen as the Archimandrite of Sts. Barnabas & Basil.
Macbeth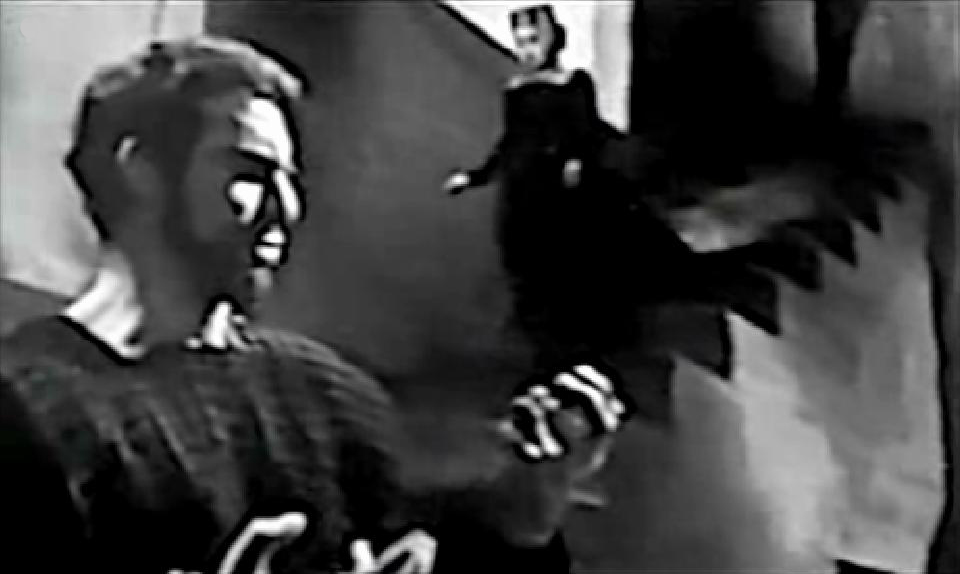 A fine production for the CBC, live on a most fortunate set by Rudi Dorn and with Connery in the lead happily recalling Welles' film as well as anticipating Ken Adam's production designs, the point being rather the penetration afforded by television cameras and lightning-quick editing in the booth, so that the play becomes at any moment a thing of glances or intonations that come and go but make up the small increments of the drama as seen on the screen instantly looming large, as Banquo's young son unbeknownst under a murderer's foot, and away (or Macduff's son in a similar case done to death after the manner of Picasso's Guernica), a beautiful technique and well-suited to the play, conjuring images out of the continuous action.
Alas, poor country!
Almost afraid to know itself. It cannot
Be call'd our mother, but our grave; where nothing,
But who knows nothing, is once seen to smile;
Where sighs and groans and shrieks that rend the air
Are made, not mark'd; where violent sorrow seems
A modern ecstasy; the dead man's knell
Is there scarce ask'd for who; and good men's lives
Expire before the flowers in their caps,
Dying or ere they sicken.
All the perfumes of Arabia will not sweeten this little hand.
Of this dead butcher and his fiend-like queen.